Market Minute With Kenny Polcari: Oct. 17, 2022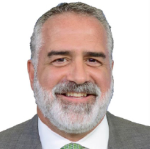 By Kenny Polcari
There's just so much going on in the markets right now and I'll be honest — a lot of it isn't good.
But while a lot of investors run for the hills or sit on the sidelines until conditions improve, savvy investors like you know better than that.
You know that by staying cautious, knowing where to look for the right opportunities and using the right strategy, such as playing the long game, you and your portfolio will emerge fine — if not stronger — on the other side of this.
Now, before I get into what's in store this week, let's take a more detailed look at …
What Happened Last Week
Here are some important highlights:
• The Producer Price Index came in a bit hotter than expected, which was not good.

• Thursday started with a hotter-than-expected Consumer Price Index figure that showed core inflation up by 0.6% since last month.

• Core inflation, which doesn't factor for food and energy, surged 6.6% year over year, more than expected and more than last month. All that does is confirm that inflation is now becoming entrenched.
The Fed, IMF & UN
Last Wednesday, the Fed minutes revealed that officials are committed to "restrictive rates," although they do see risks of a recession rising if rates become too restrictive. Here's a clue — it's too late because the recession is already here.
Right now, the main concern should be about how deep they are going to make it go. The Fed overstimulated 13 years of zero rates and bond buying and now it's going to over restrict to attempt to cover up the mess it created.
Then the market closed Wednesday the Dow was down 28 points and the S&P lost 11 points, creating another NEW CLOSING 2022 low at 3,577.03.
And then we have all these other organizations trying to chime in. In fact, the International Monetary Fund lowered their global growth forecast, saying that 2023 is going to "feel like a recession for millions around the world," and told the Fed to stop their rate increases.
Meanwhile, the United Nations is now calling on the Fed and other central banks around the world to "suspend" rate increases in favor of "public spending" increases.
Oil & OPEC
The U.S. Energy Department lowered their outlook after OPEC cut Q4 global demand by 900k barrels per day. Plus, they cut the forecasts needed for their own production by 440k bpd — which equates to 1.3 million.
If they cut supply even more than the drop in demand, they will ensure demand will always outstrip available supply, which will keep prices up vs. down.

Oil prices fell because the headline is suggesting that the drop in demand will come from a deeper recession, so think demand destruction.
I do not believe demand for energy is going to fall significantly. Think about it — the world runs on energy, which at the moment is fossil fuel energy, and that is not changing anytime soon.
Stock Updates
On the brightside, PepsiCo (PEP) beat the estimates, dispelling fears of a consumer slowdown. PEP had strong earnings and, better yet, strong guidance. Its organic revenue forecast for 2022 at +12%, handily beating consensus estimates of +9.2%.
PEP's net revenues were up 8.8% at $21.97 billion vs. the estimate of $20.81 billion. It pays a 2.8% annual dividend, which means that the company is paying YOU $4.62 for every share you own on top of it.
We are due to get earnings from Delta Air Lines (DAL) and its revenue is a big BEAT! The forecast is strong, and DAL expects to hit their target of $4 billion in free cash flow, as well. The stock is quoted up 2.2% but remember that it's down 38% year to date.

Applied Materials (AMAT) is just another name in the chip sector that came out and warned of difficulties ahead for both Q3 and Q4. This came after the latest string of President Biden's regulations on chip exports.
Advanced Micro Devices (AMD), Lam Research (LRCX), NVIDIA (NVDA), Intel (INTC) and KLA (KLAC) are all down 50+% year to date as this news continues to cast a pall over the sector.
Remember what I keep saying: The short-term chaos, while uncomfortable, does create long-term value for those that can see through the mess and are able to stick to the plan.
One bright spot: Energy surged by 25% this month. This is evident in stocks with Weiss ratings of "Buy" like Chesapeake Energy (CHK) and Murphy USA (MUSA).
As a long-term investor, the best you can do is stick to the plan and take advantage of dollar-cost averaging and dividend reinvestment programs. Now, let's get into …
The Week Ahead
We've got lots of important data coming in this week.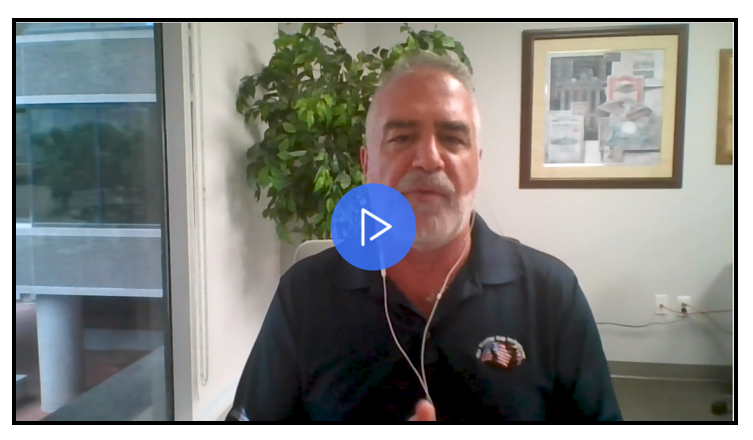 Market Minute with Kenny Polcari.
Click here
to watch the video.
There will be two key data points that are going to be very interesting for investors, home buyers and homeowners. We're going to be getting existing home sales, expected to be down 2.2%, and new home sales, expected to be down 8.8%.
Now, both of those numbers are only estimates, so we'll see what happens when they actually report, but make sure to keep your eyes peeled for those two key data points coming out this week.
In addition, we're going to get a first look at Q3 gross domestic product and data on industrial production, capacity utilization, S&P Manufacturing PMI and the S&P Services PMI, which is a significant data point.
Click here to get my rundown and check your inboxes tomorrow for the next installment of my weekly video interview series, Wealth & Wisdom.
To your Wealth & Wisdom,
Kenny Polcari
Host