Profit From Sky-High Rents Without Being a Landlord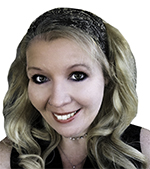 By Dawn Pennington
Your dollars just don't go as far as they used to.
The price of a gallon of regular gasoline is up 63% from this time last year. Packages at the grocery store are shrinking and their prices are rising by more than just a few cents.
Consumers must make the choice of tightening their budget or finding additional streams of income. Maybe you've looked into picking up an extra job or starting your own business. Or maybe you've looked into becoming a landlord.
As much as it's an unfortunate time to be a renter ... it's a good time to be a landlord.
According to data from Redfin, the median monthly asking rent surpassed $2,000 for the first time ever.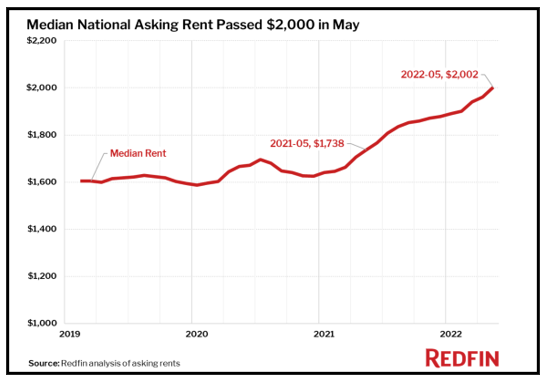 That amount is up 15% from last May's median price. Metropolitan areas across the country are seeing increases of 30% or more.
Three out of the top 10 metros areas with the fastest-rising rents were right here in South Florida. Miami, Fort Lauderdale and West Palm Beach all saw rents jump approximately 29%.
Property prices are climbing quickly as well.
Washington State congressional candidate Rebecca Parson is pushing a housing-for-all bill. She recently crunched some numbers and found that it hasn't been this hard to afford a house in the U.S. since the Great Depression.
So, unless you already own rental properties, it's going to be hard to hop on this trend.
Physical property availability aside, being a landlord can be a tedious process.
Depending on where you are, you might have to apply for a rental license every year. You might have to go through lead paint testing, safety inspections and other permitting procedures.
You'll also have to collect the rent and maintain the property.
And in the end, you'll have to hope that you have good tenants who don't destroy the home.
Of course, you could hire a property management company. But then you'll have to make sure they do their job right, and you'll incur an additional expense each month.
In the end, it's your property, your money and your liability.
But there is an easier way to profit from sky-high rents without the hassle of becoming a landlord.
A Passive Real Estate Income Stream
Real Estate Investment Trust (REIT) might seem like a fancy investment term. But its function is simple ...
REITs are investment vehicles that provide retail investors with the opportunity to go for passive gains from large-scale, income-producing real estate and mortgage portfolios.
These trusts are legally required to distribute at least 90% of their taxable income as dividends each year. In exchange, they receive preferred tax treatment.
Generally speaking, REITs are divided into the categories of equity REITs and mortgage REITs.
Equity REITs are the landlords. They lease their properties to tenants and most concentrate their portfolio on a specific market segment.

Meanwhile …
Mortgage REITs provide financing for income-producing real estate. They do this by either purchasing or originating mortgages and mortgage-backed securities.
But just like any investment vehicle, not all REITs are created equal.
When looking to buy one, you always want to examine the quality of their real estate portfolio. You'll also want to check out the company's website to see what its investment goal is … and ask yourself whether there will be a steady need for its properties going forward.
For example, I wouldn't recommend a REIT that's primarily focused on office space. Many companies are downsizing as they go fully remote or find hybrid work models for their employees.
There are millions of square feet of vacant office space right now. If it's not generating income, you probably don't want it in your portfolio.
The Weiss Stock Screener
Makes REIT Hunting EASY
We've sent many articles telling you about how to use the search tools on WeissRatings.com. Here's another example: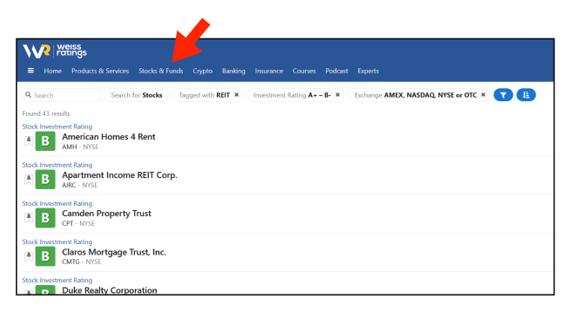 To see all 43 results, click here. But for now, let's look at the two "B," "Buy"-rated REITs that yield over 4%.
First up …
Global Self Storage (SELF) owns and operates 13 self-storage properties in Connecticut, Illinois, Indiana, New York, Ohio, Pennsylvania, South Carolina and Oklahoma.
Self-storage is a $39.5 billion industry that's expanding at a record-setting rate. Over 38% of Americans say they have a storage space.
SELF has historically been rated a "Hold" or even a "Sell." But it's been in our "Buy" range since May 2021.
Plus, shareholders collect 6.5 cents every quarter. This comes out to a 4.3% yield with shares trading just below $6.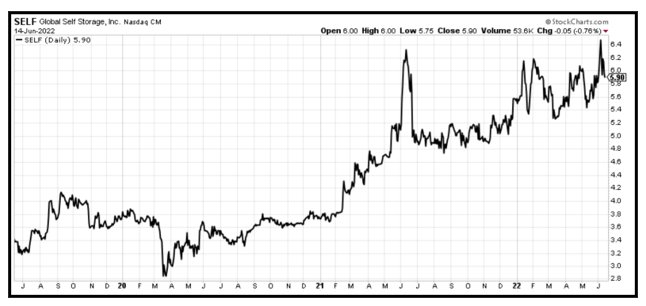 Shares are up 12% is the past 60 days and 62% over the past two years.
Here's another idea for you …
Claros Mortgage Trust (CMTG) is a REIT that focuses primarily on originating loans on transitional commercial real estate assets in principal markets across the U.S.
Claros' diversified portfolio is primarily focused on larger opportunities that range from $50 million to $300 million.
CMTG has been in the "Buy" range since Weiss started rating it earlier this year.
Plus, shareholders collect 37 cents every quarter. This comes out to a 4.1% yield since shares are trading around $17.78.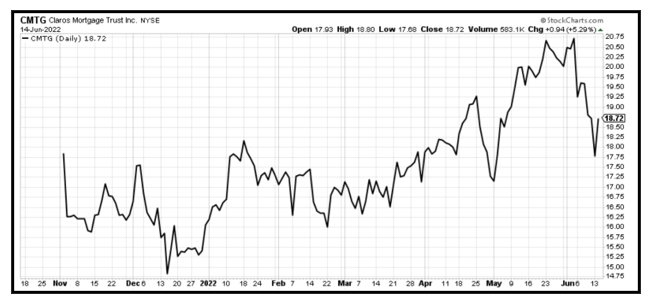 Shares are up 9% in the past month and up 13% year to date.
If you're looking for even more income, there are some "C"-rated REITs that pay out double-digit yields. These, of course, aren't as stable as finding something in the "Buy" range. Here, you would be trading some safety for more yield.
And of course, you could change a few filters on the stock screener to find those as well.
No matter what you decide, make sure you conduct your own due diligence. But as rent prices continue breaking records, investors would be wise to find profit potential in REITs set to benefit from the trend.
To your wealth,
Dawn Pennington
Editorial Director