Put This on Your Radar Now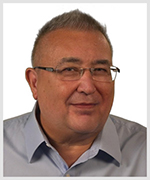 By Tony Sagami
Remember the Palm Pilot? By today's standards the device is laughable, but it was a giant technological leap at the time.
The Palm Pilot had a monochrome 160×160 resolution screen, a 16MHz Motorola 68k CPU and just 128Kb of memory.
What was impressive was its software, which merged your calendar, appointments, contacts, to-do lists and memos in a small handheld device.
Its true revolutionary feature was its synchronization software, which allowed it to sync all of the information from your desktop computer.
The Palm Pilot was the world's first "personal digital assistant," or PDA.
Another little-known fact about the Palm Pilot is that it included a payment app that later became PayPal (PYPL).
The Palm Pilot went public in 2000. Its IPO was priced at $10, opened at $38 and soared as high as $165 on its first day of trading.
At the time, its stock was worth more than Apple (AAPL) and Amazon (AMZN) combined.
But along came Apple's revolutionary iPhone in June of 2007 … and the Palm Pilot's death was sealed. As is the case with most technology pioneers, all it takes is another company with technology that's far superior to what's currently on the market, and it's off to the technology graveyard for them.
The same thing happened to Amiga, Commodore, Wang, Kaypro, Tandy, Gateway, DEC, Packard Bell and Sperry. I wouldn't be surprised if you told me you haven't even heard of some of these names — which were all pioneers of the personal computer industry — since it was pretty much death on arrival for them thanks to those bigger names that came along and are ruling the tech sector to this day.
My first computer was a Commodore 64, and I don't remember how much I paid for it, but I thought it was the most amazing piece of technology I'd ever seen.
The personal computer and mobile phone industries have gone through a lot of changes. While both are still amazing pieces of technology, a new tech wave is about to change the way we use technology.
I'm talking about the next BIG thing …
The Metaverse
According to a fresh report from McKinsey, more than $120 billion has been invested into the metaverse in just the first six months of 2022. That's more than double the $57 billion of last year.
The challenge for investors is that there are many technologies that support the development of the metaverse and hundreds of ways to invest in it.
Example No. 1: Meta Platforms (META), formerly known as Facebook, is developing top-tier virtual reality headsets that elevate the Metaverse experience.
Example No. 2: Nvidia (NVDA) makes the graphic processing chips that supply the processing power that will power the metaverse.
The metaverse marries a host of existing technologies: virtual reality headsets, mobile devices, personal computers and cloud-connected servers. There are six diverse categories of the metaverse food chain.
Immersive hardware: Metaverse hardware will make today's virtual reality headsets feel as outdated as rotary dial telephones. New metaverse hardware will not only include sight and sound, but it will incorporate other senses such as touch via haptic devices.
Semiconductors: The metaverse will require a tremendous amount of computing power and lightning-fast semiconductors to process trillions of terabytes of data.
3D creation software: The digital worlds of the metaverse will be built on software platforms. The metaverse is a giant software solution.
Interactive platforms: In the same way people visit websites on the internet, metaverse visitors enter virtual worlds via interactive platforms.


Connectivity: The connection will need to be lightning fast to accommodate unlimited metaverse participants in real time, and computer processors will need to be powerful to render 3D smoothly.
Security: People will need to protect their identities and finances on the metaverse, making cybersecurity indispensable.
An even bigger challenge is that the investing universe is a combination of mega-blue-chip stocks — Microsoft (MSFT), Alphabet (GOOGL), Sony (SONY), Meta Platforms, Apple, Nvidia and Amazon — as well as new high-risk, high-reward speculative newcomers.
Big Tech will no doubt become major metaverse players, but the metaverse is a small part of their overall business and won't give you much bang for your metaverse buck.
The speculative newcomers are not only volatile, but like many ambitious pioneers crossing the prairie, they won't make it. The chances of losing most or all of your money is high.
The metaverse market is still young, and picking the future dominators isn't currently clear. That's where metaverse exchange-traded funds, which let you invest in a number of promising metaverse companies in one fell swoop, come in.
There are four metaverse ETFs and each takes a slightly different approach.
According to Citigroup, the metaverse market will reach $8-$13 trillion by 2030. That's a monster growth market you don't want to ignore.
Of course, be sure to conduct your own due diligence beforehand.
If you enjoyed reading this issue, check out my service, Disruptors & Dominators. Members of this service are currently sitting on open gains of 60%, 56% and 29%!
Best wishes,
Tony