Her father hated me.
In high school, I somehow convinced one of the most beautiful, popular girls to be my girlfriend.
I was in boy heaven … but I dreaded picking her up because I couldn't stand the snide comments and dirty looks from her father.
I was the son of a poor farmer and couldn't keep my hands off his daughter, so her father didn't like me one bit.
He wasn't shy about letting me know, either.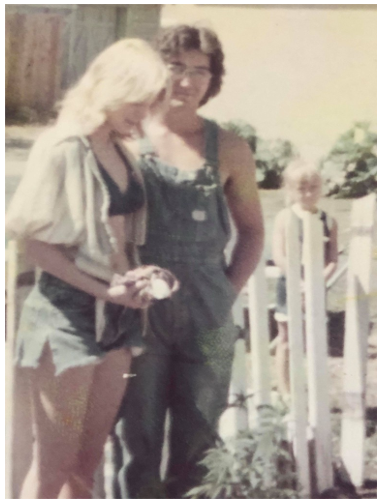 My then-girlfriend and me back in the high school days.
That's why I was shocked when — instead of getting smeared — her father once slapped me on the back and welcomed me into his house with a big smile.
"Tony, my boy. Come on in!"
Old-timey music was blaring over the radio and the parents were dancing and drinking, gleeful as could be.
So … what was going on?
My girlfriend's parents were having a mortgage burning party. They paid off the mortgage on their house and were proud, free-and-clear homeowners.
That girlfriend is long gone, but I'll never forget how elated her parents were to be mortgage-free.
Unfortunately, most Americans aren't in that same boat. And if you're like most, you faithfully write a check each month for your mortgage payment.
Pay to the Order of …
There is a big difference between the mortgage servicing company whose name you write on the check … and the company that actually owns the mortgage.
Most Americans have no idea who owns the mortgage on their home.
And for roughly one-quarter of Americans, the owner of their mortgage is the Federal Reserve.
That's right ... the Fed now owns $2.6 trillion of mortgage-backed securities, which works out to 24% of all outstanding residential mortgages.
The Fed's total assets have reached almost $9 trillion, and the central bank is now, in fact, the largest mortgage lender in the world.
Here's some perspective: 15 years ago, the Fed balance sheet was $861 billion and NONE of that whopping total was in mortgages.
In November, the Federal Reserve announced it would begin to taper its purchases of mortgages, and in December it announced that it would be tapering more quickly.
The stock market's reaction to that acceleration has been modestly negative, but don't let the Fed's change in tone alarm you.
The same thing initially happened in 2008 when the Fed started to taper … but the S&P 500 went on to rally by almost 10% in the first 10 months of that year.
Tapering didn't hurt stock prices then … and I don't expect it to hurt them now.
Plus, we're entering the peak of quarterly earnings season, and I believe the surprisingly strong economy will result in surprisingly strong earnings.
The consensus expectation is for the profits of the 500 companies that make up the S&P 500 to be up by 24% on a year-over-year basis.
That is some serious economic growth!
Here's some perspective: In 2019 (which was the pre-pandemic era), S&P 500 profits actually decreased by 0.1%.
That profit growth has pushed valuations down from 24 times earnings to a little above 20 times profits.
Not cheap, but no longer nosebleed level.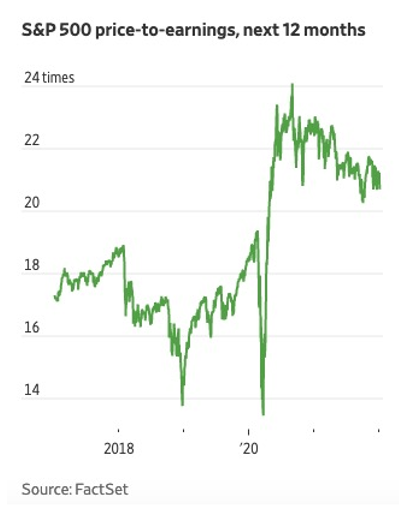 My recommendation is to not only ignore the start-of-the-year dip, but to …
And if you stay invested, you may make enough stock market profit to hold your own cheerful mortgage-burning party.
Best wishes,
Tony Sagami