Tesla's Self-Driving Recall Only Proves Its Dominance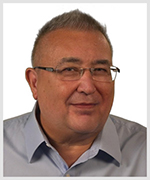 By Tony Sagami
A couple of years ago, I received a recall notice for the airbags in my Toyota (TM) Corolla.
They kept my car for five days while they waited for parts, and I had to listen to a gauntlet of sales pitches for overpriced maintenance services.
The recall was free, but it cost me time and lots of aggravation.
Last week, the National Highway Traffic Safety Administration reported that Tesla (TSLA) vehicles equipped with Full Self-Driving technology could allow a vehicle to travel dangerously through an intersection.
"The FSD Beta system may allow the vehicle to act unsafe around intersections, such as traveling straight through an intersection while in a turn-only lane, entering a stop sign-controlled intersection without coming to a complete stop or proceeding into an intersection during a steady yellow traffic signal without due caution," said the recall notice.
As a result, 362,758 Tesla vehicles in the U.S. were recalled, and Tesla stock dropped 5.7% on the news.
Over-the-Air Software Patch
Unlike my Toyota Corolla recall, none of the Tesla owners will need to deliver their car to a Tesla dealership (and listen to a commission-fueled sales pitch). Instead, Tesla will fix the problem with an over-the-air software patch.
Therefore, referring to an over-the-air software update as a recall is silly.
This is not the first time Tesla was able to repair a problem quickly with an over-the-air software patch. Last September, Tesla issued a recall for more than 1.1 million vehicles because the window automatic reversal system might not have reacted correctly after detecting an obstruction.
Tesla delivered a software update over the internet airwaves and the problem was repaired instantaneously.
Similarly, nobody had to bring their car to a dealership or listen to overpriced, add-on maintenance sales pitches.
Tesla's Hyperfocus on Software
Tesla has the world's most advanced vehicle software. And it was developed in-house rather than being cobbled together from outside.
As a result, Tesla is years ahead of its competition when it comes to connectivity and over-the-air software updates.
None of the legacy automakers can match that software sophistication. General Motors (GM) and Ford Motor (F) still require their electric vehicle customers to bring their vehicle into a dealership for a recall.
Repairs at the dealership are expensive for legacy automakers and a pain in the rear for their customers.
In fact, Tesla's software dominance will soon turn into a recurring multibillion-dollar-a-year business, as Tesla plans on offering its Full Self-Driving package as a subscription service.
Morgan Stanley (MS) forecasts that Tesla will be able to charge $100 a month for its autonomous driving service.
Tesla sold 1.3 million vehicles in 2022. And if 10% of those vehicle owners sign up for the service, you're looking at billions of dollars of recurring revenue by 2026.
My point is that there is a lot more to Tesla than just manufacturing EVs. It also offers energy storage, solar panels, nationwide charging stations and robotics, as well as the above-mentioned Full Self-Driving business.
Plus, Tesla doesn't use traditional dealerships, either. It eliminates the intermediary by selling their products directly to consumers through their Tesla Stores.
Tesla is the king of EVs but also has its fingers in a half-dozen other multibillion-dollar businesses.
And that is why you should own it.
All the best,
Tony
P.S. The Federal Reserve's actions should have investors concerned for their financial well-being.
Starting as soon as May 2023, their insidious "Fed Control" powers could go live, which means that any accounts linked with the U.S. banking system could soon be at risk for surveillance of all transactions … or worse.
Investors who want to take action to protect their money should click here for four steps to take now to stay safe and grow their wealth.