The High-Life Is in High Demand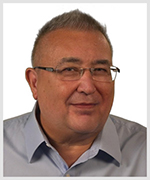 By Tony Sagami
I'm the right age but I was a sorry excuse for a yuppie.
You remember the yuppies, don't you? 'Yuppie' was a quasi-derogatory title for young, educated, arrogant baby boomers that wore expensive designer labels, drove BMWs and danced at Studio 54.
I'm not young anymore, but even when I was, I never embraced the yuppie lifestyle.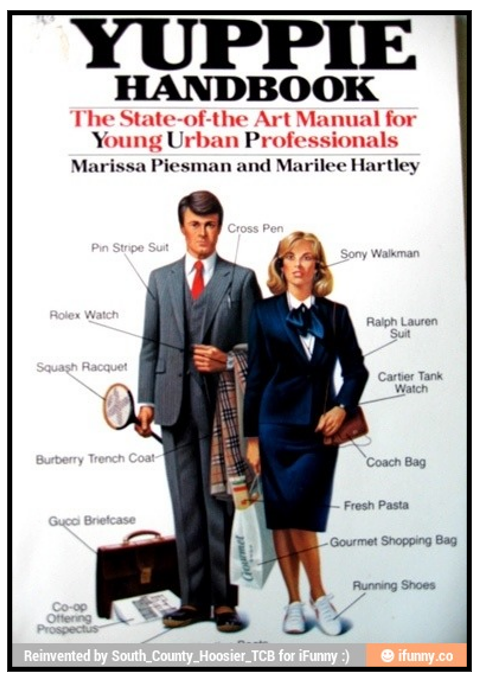 Yuppie handbook.
Click here
to see full-sized image.
Most of my college buddies, who are now very successful white-collar professionals, fit the yuppie stereotype to a tee.
They live in big houses, drive luxury cars, wear designer clothes, send their children to private schools, take lavish vacations and eat out at fancy restaurants all the time.
Not me.
I can afford it, but I've never owned a foreign sports car, I wear a Timex instead of a Rolex, I'd rather drink a Coors Light than a glass of Pinot Noir, I don't golf, and my idea of the perfect vacation is hiking around Glacier National Park.
In short, I've always lived a modest lifestyle.
I learned that from my parents, who always lived below their means and steadily stashed away money. And they pounded that lesson into my head and the heads of my siblings.
I will forever be the son of a simple vegetable farmer.
But there are millions of lavish living professionals all around the world. From couture fashion to high-end automobiles, living the high life is more popular than ever.
Luxury Car Brands See Insatiable Demand
Take a look at the luxury automotive world. Luxury brands like Rolls-Royce (BMW.DE), Audi (VOW.DE) and Lamborghini say that high-end demand is insatiable.
Rolls-Royce Motor Cars revealed its order books are full, and that buyers are still lining up for its cars, which start around $300,000 and go much higher from there.
Last month at the Monterey–Pebble Beach Car Week auction, sales reached $469 million, nearly $120 million over last year and over $70 million more than the Monterey all-time high hit in 2015.
The demand for luxury electric vehicles is especially hot. BMW sold 6,900 EVs in the U.S. this year, including more than 4,300 in Q3. The all-electric BMW i4 M50 is sold out until Q2 of 2023.

Mercedes Benz CEO Ola Kallenius said, "I really believe that in this decade, we will flip from being based upon high tech internal combustion engines to going dominant electric, if not all electric, in the luxury segment."
Two of the best automotive stocks to consider to profit from the luxury EV boom is Tesla (TSLA), the EV king and Porsche (POAHY) — the iconic sports car maker.
Full disclosure: My Disruptors & Dominators members are happy owners of Tesla stock.
And don't forget that all those EVs are powered by batteries made with lithium. Go back and read my Oct. 7, 2022, article about my trip to Chile, where I visited the biggest source of lithium in the world.
If you're more of a mutual funds investor, take a look at the Global Luxury Goods fund (USLUX), which includes Tesla and BMW in its top 10 holdings.
USLUX also owns luxury parent brands Richemont (Cartier, IWC, Chloe); LVMH Moet Hennessy (Louis Vuitton, Dior, Fendi, Tiffany); Kering (Gucci, Saint Laurent, Balenciaga) as well as Hermès and Estée Lauder.
While the rich keep putting more and more money into the companies that cater to them, you can invest in those same companies as a profit strategy and make money.
As always, be sure to conduct your own due diligence beforehand.
All the best,
Tony
P.S. Dr. Martin Weiss and one of our crypto analysts who picked the last big bottom just showed members how to spot the NEXT big bottom. Find out how by clicking here.