This Auto Business Is Getting a Big Profit Boost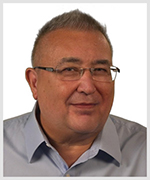 By Tony Sagami
When I was a few months shy of my sixteenth birthday, I had saved up $800 to buy a car.
One of my father's friends owned a small used-car lot and, as a favor to my father, took me to a used-car auction where cars were sold at wholesale prices rather than retail.
My auction prize was a beautiful baby-blue 1968 two-door Dodge Dart GT. Man, what a car that was!
Unfortunately, that car had more power than I had brains — I smashed it into a telephone pole a few months later.
Teenagers and horsepower are a bad combination.
Lucky for me, only my pride and my pocketbook were hurt in the accident. But my precious car was damaged beyond repair.
I did not have full coverage insurance, so the only thing salvaged were the fancy tires and another $50 or so worth of parts from a local junkyard. On top of that, my father lectured me for the next decade.
Disposing of a totaled vehicle is very different today. Today's cars, both new and used, are so expensive that most are financed, which requires full insurance coverage.
So, when a car is damaged beyond repair, your insurance company gives you a check and takes the damaged vehicle off your hands.
It does not take much for a car to be considered a total loss by insurance companies. What may look repairable to you and me is often considered a total loss to the insurance industry because of skyrocketing repair prices and used-car values.
Used vehicle value index since 1997.
Click here
to see full-sized image.
The price of used cars has skyrocketed in the last two years. And at the same time, the number of vehicles classified as totaled has been growing at a double-digit pace.
The reason is the high-tech nature of new autos, which makes them much more expensive to repair. According to the U.S. Bureau of Labor Statistics, auto repair prices are 61% higher today than in 2000.
As a result, the number of totaled cars is soaring.
What happens to all those totaled vehicles? Insurance companies overwhelmingly turn to Copart (CPRT), which is completely disrupting the auto salvage business by making it easy for insurance companies to convert those wrecks into fast cash.
When you think about all the participants of the automotive food chain, the last thing most investors think of is junkyards.Copart has breathed disruptive technological life into the rusty, unsightly junkyard business.
Copart is not a household name, but it has completely disrupted the auto salvage business by creating and operating an online auction service for damaged vehicles. And it is making a mountain of money.
Turning Auto Junk to Gold
Willis Johnson, the founder of Copart, is a true American success story. He joined the Army straight out of high school, fought in Vietnam — where he earned a Purple Heart — and went to work at his father's junkyard in California after serving for four years.
Johnson saved every dollar he could and even sold his house to buy his own California junkyard in 1972 for $75,000. Money was tight, so Johnson moved his wife and two young children into a used trailer that sat in a corner of the junkyard.
Johnson has turned car crashes into a $34 billion business by amassing a network of junkyards across the U.S., Canada, Brazil, the U.K. and Germany.
Today, Johnson lives in a $30 million Tennessee mansion he bought from country singer Alan Jackson.
How did Johnson do it? He harnessed the power of the internet to bring the rusty junkyard business into the 21st century. In 1997, Johnson loaded his entire salvaged inventory onto the internet. And for the first time ever, used auto part buyers could view inventories from home.
To give you an idea of how much of a visionary Johnson was, he started his online bidding platform just three years after eBay was created.
Johnson's internet-based auction system was revolutionary. It was so successful that he completely stopped selling cars at live auctions and turned his entire business to internet auctions.
That is when his business truly skyrocketed.
Sellers — mostly insurance companies — loved Johnson's online auction system because they received higher prices for their salvaged cars with virtual bidding, boosting the number of potential buyers.
The bigger the business grew, the more profits Johnson made by collecting a series of lucrative fees — commission on the sales as well as towing, processing and storage fees — every time a salvaged vehicle hit one of its junkyards.
Copart is the dominant player in a niche industry, has the best-in-class information technology infrastructure, earns fat profit margins and has one of the most consistently profitable businesses I have ever seen.
Recession Resistant
If you are worried about the economy, Copart is truly an all-weather business. The salvage business is hardly impacted by economic cycles or natural disasters. In fact, Copart benefits from natural disasters because of the number of cars that are damaged beyond repair.
For example, the Insurance Council of Texas estimated that 250,000 autos were totaled from Hurricane Katrina.
One of Copart's secret weapons is its relationship with insurers, including a recent agreement with Geico to sell all their salvaged cars. Copart is the only company in the U.S. that can handle large volumes of damaged cars following natural disasters.
Copart has a unique business model with a giant economic moat to keep competition out.
Sure, the vehicle auction business may not have the appeal of a fancy tech stock, but Copart has been growing like mad, and my Disruptors & Dominators Members have owned and made gains on it for almost a year.
And if Copart continues to deliver, I may even buy myself a vintage Dodge Dart GT, which is going for at least $50,000 these days.
All the best,
Tony
P.S. America could default on its debt as soon as July, triggering the worst economic earthquake in history. What can investors do? The best option is a strategy is one that works regardless of volatility. Over the past five years, one little-known strategy produced 535 real winning trades, averaging 16% gains in just four days. Join Dr. Martin Weiss for an urgent video briefing where he reveals how to put this strategy to work starting immediately.