Use the Weiss Ratings to Protect Your Portfolio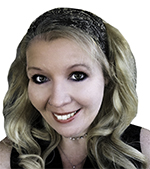 By Dawn Pennington
"Markets can stay irrational longer than you can stay solvent."
While this nugget of advice was given by English economist John Maynard Keynes back in the 1930s, it still rings true today … perhaps even more than it did back then.
In my decades in the market, I've never seen such illogical movements.
Take a look.
On Tuesday, Alphabet (GOOGL) released its earnings report, which showed:
Adjusted earnings per share of $1.21 compared with the expected $1.32.
Traffic acquisition costs of $57.47 billion compared to the expected $58.14 billion.
Google Services revenue of $62.84 billion versus expectations of $63.34 billion.
The company's plans to scale back on hiring this year.
It was a lackluster quarter for Alphabet. The one positive was that ad revenue came in at $56.29 billion, slightly beating the expected $56.14 billion.
Despite all that, shares jumped 4% in after-hours trading on Tuesday.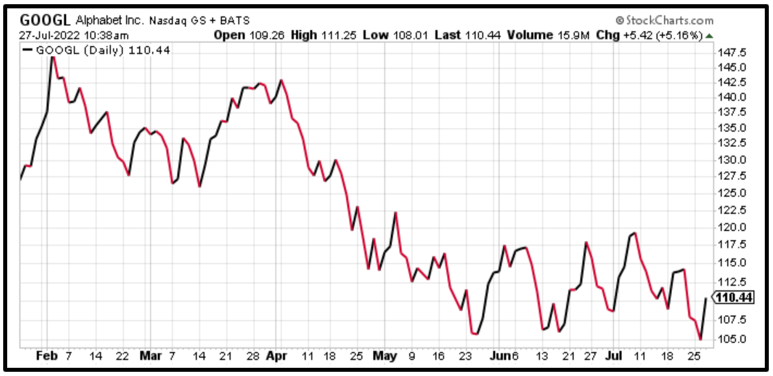 The stock is still down 23% YTD, but that jump was nothing short of surprising.
We've rated the company a "Buy" since October 2018. However, that changed yesterday as our proprietary system lowered the rating to a "C+."
If you have shares, continue to hold them. If you don't, now is not the time to buy due to a decline in the total return and volatility index.
Earnings Season Mayhem
Alphabet isn't the only example of a company's stock experiencing counter-intuitive price action after releasing earnings.
Last week, we saw PepsiCo (PEP) beat estimates and raise its full-year outlook.
So how did investors react? Shares of the soda-maker slid.
JP Morgan (JPM), on the other hand, missed earnings. Shares dropped, but investors forgot by the next day and shares rebounded to pre-earnings prices.
So, I can't help but be reminded of Keynes' advice right now. This earnings season continues to provide more of these examples. The market continues to act contrary to common sense.
Why?
The numbers are there and clear as day … but investor sentiment and emotions are causing irrationality.
That's why I'm glad I have access to a non-biased system that's based on the facts and numbers … one that's been outperforming and protecting money for over 50 years: the Weiss Safety Ratings.
I know I sound like a broken record, but I want to help you protect your money. Your investments shouldn't be at risk because the markets aren't moving rationally.
So what's the key?
Steer clear of what everyone else is doing, don't get caught up in what the financial media is feeding you and use your own resources.
Where to Look For "Buy"-Rated Stocks
According to the Weiss Ratings stock screener, there are 650 "Buy"-rated companies right now. Just nine of them are in the "A"-range.
There are no "Buy-"rated stocks in the healthcare or telecommunications services sector. So, I'd recommend avoiding of those for now.
Additionally, all eyes are on the tech sector this week.
It's the week of earnings season when we see all the Big Tech companies release earnings: Microsoft (MSFT), Google (GOOG), Amazon.com (AMZN), Apple (AAPL) and Meta Platforms (META).
But there are only 39 "Buy"-rated companies in the tech sector right now, which isn't a shock given how the sector's led the market-wide sell-off this year.
Unless you're using an options strategy, I would steer clear, as well. If you're looking for the safest places to put your money, this isn't where you want to look.
Instead, look at industrials, with 98 "Buy"-rated companies. Or the energy and financial sectors, which have 101 and 139 "Buy"-rated companies, respectively.
The S&P 500 Energy Sector Index is up around 32% year to date.
Our analysts are no stranger to energy companies, either. Commodity expert and Senior Editor Sean Brodrick has members of his service, SuperCycle Investor, in numerous energy positions. His model portfolio is boasts open gains above 73%. If you're interested in learning about his tailored picks, just click here now.
But over the past month, industrials have performed third best among the 11 sectors.
Part of that could entail checking the Weiss Ratings to see what's a "Buy," "Hold" or "Sell," especially during these illogical market conditions that would drive Keynes mad.
To your wealth,
Dawn Pennington
Editorial Director