Waiting on the Big Exit in Private Equity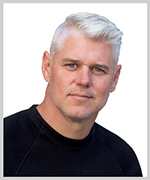 By Chris Graebe
"The end of a matter is better than its beginning."
This is currently the hope for most of the equity crowdfunding investors that I know.
But like any other kind of investment, private equity is not some get-rich-quick scheme like the lottery or multi-level marketing.
Since the landmark legislation of the JOBS Act in 2016, which opened the door for every day, non-accredited investors to essentially become the equivalent of angel investors, the entire industry has been collectively holding its breath for the big exit.
Yes, there have been a handful of startups that have had initial price offerings or been bought out by major corporations. But we have yet to see that one Earth-shattering exit that the industry so desperately longs for.
There are a number of factors that someone could point to in making the case about why this has not yet happened, but here are …
3 Reasons We Haven't
Seen the Big Exit Yet
1. Most companies raising through regulation crowdfunding aren't really that exciting. And I would have to agree with that. Some of these startups are in extremely early stages — sometimes still in the ideation stage when a founder is hoping for seed capital to get an idea off the ground.
This is never a good idea. At that juncture, I believe it's a smart for founders to put their own money into the game, gain some real market traction and then try and raise the needed capital to scale.
2. The market has turned! Yes, this is true and most funding capital has pretty much dried up.
But let's be honest, this is just a very recent phenomenon. Reg CF opened up in 2016 amid an enormous financial boom that saw equities of all classes surging higher and higher!
Last year, as we all saw, market conditions changed dramatically. Major indices careened lower. Bonds had their worst year on record. And other so-called safe-haven assets — like gold, silver and other precious metals — fared no better.
As a result, a lot of investors — big and small — have been keeping a record amount of cash on the sidelines, which has resulted in lower investments across numerous asset classes.
Now, these difficult current market conditions that have carried over into this year are going to help the strongest companies rise to the top, and those that were able to simply skate by during the good times will probably either not make it … or potentially be purchased at an extremely big discount.
3. Large venture capital firms and big banks have not adopted or excepted Reg CF yet. This is also true.
But I will say that from what I'm seeing, some are starting to view the Reg CF investor base as a good thing. What this is showing us is that if a startup can gain attention — and more importantly — the investment dollars from the crowdfunding efforts, then it can signal a number of positive things to potential larger financiers in the later rounds and raising stages.
The bottom line is that big money institutions are no longer looking down on it.
Again, I'm sure we could put together an even longer list. Honestly, there is one perfectly good explanation that I believe is the main factor in why we have yet to see a big exit. And it's not one that gets anyone super excited, but it is the reality. Simply put ...
It All Comes
Down to Time
There just has not been enough time since the proverbial starting gun fired for Reg CF in 2016 … until today.
Now, I wish I could tell you that the industry standard number is set. Something like, "It takes an average seven years to exit." And while that number is not totally off-base, it does not paint the entire picture.
There are several factors that play into a startup getting acquired or making an exit, but one of the biggest factors is time. Companies need time to tweak their models, establish themselves in their respective market as serious players and perhaps even bring in the right leadership team.
We have all heard the saying that "anything worth growing takes time." Whether that is a potted plant, our kids or a startup company that used equity crowdfunding, it just takes time.
If you think about it, the startups that took that first bold step to raise in 2016 have only seen seven years of growth opportunity since then. And when you think about some of the later-stage startups that decided to raise through Reg CF, they really only stepped into this space less than two years ago.
Some sectors and niches take longer than others on average to see an exit. But here are some high-level numbers that I have found, which give you an idea of just how long companies in certain sectors take to reach an exit:
• Software: 9 years on average

• Hardware: 11 years on average

• Payments & e-commerce: 4–5 years on average

• Gaming & social media: 6–8 years on average
As you can see, exits can vary wildly by industry! The bottom line is that it is going to take time.
So, if you have just jumped into the world of private equity crowdfunding and are hoping for some big news soon, you might get it, but more than likely, that exit or IPO that you are hoping for will probably be further down the road.
Oh yeah, and the second part of that proverb is quite fitting for what we are talking about here today. "The end of a matter is better than its beginning, and patience is better than pride."
Let's hold fast to the idea that when a hopeful exit does arrive, it will be a sweet day. And until that day, we can wait — patiently — with anticipation.
Until next time.
Happy hunting,
Chris Graebe
P.S. Back in December 2018, talking heads were calling "the death of crypto." At the same time, Weiss Crypto Analyst Juan Villaverde was calling the start of the largest bull market of any asset class on the planet.
Spoiler alert: The talking heads were full of hot air. Juan was right. Investors who understood that risk and were glad to buy at bargain prices could've seen our list of high-rated coins surge dramatically — 20x, 54x, 102x and even as high as 234x!
How did Juan know to call the start of the next big bull? He's a student of the cycles, and using his Crypto Timing Model, Juan monitors the cycles to determine when to act. As the next leg of the crypto bull market heats up, you can learn more and join him by clicking here.