New Weiss Ratings Editor Has Investors' Backs & "Gets You!"
The interesting thing about environments of fear and uncertainty is that investors can find plenty of new profit opportunities.
New Associate Editor Nilus Mattive tells Financial News Anchor Jessica Borg that he understands where investors are coming from, via his decades of trading experience in traditional finance, and his immersion into the cryptocurrency markets.
You can watch the video here or continue reading for the full transcript.
Jessica Borg (narration): He's been a professional trader for decades.
JB: So, Nilus, word has it that you bought your first stock in middle school.
Nilus Mattive: Investing was a topic that even in grade school really interested me. I used to come in with my Wall Street Journal and stock ticker quotes.
I think part of it was, "I'm a little kid, and it seems cool, and the other kids aren't into it, and I'm into it."
JB (narration): So, in 6th grade, precocious Nilus Mattive asked his parents if he could start investing.
NM: And they said, "OK, we'll help you open a brokerage account," and they did that, and I bought my five shares of International Business Machines (IBM).
JB (narration): In the past, he's focused on income investments and dividend stocks.
In recent years, he's homed in on crypto. He says the industry is simply too big to ignore.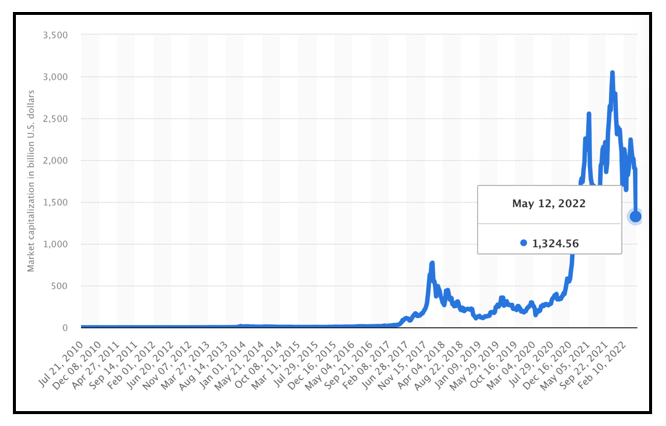 Despite the crypto sell-off at the start of the year, market capitalization remains above $1.3 trillion. Source: Statista
NM: I've worked for Standard & Poor's. I'm mostly known throughout the investing world for income and conservative stuff, so I "get" what the traditional world of finance is like.
And in many ways, I've probably had some of the same objections, concerns or questions that a regular person on the street would have, especially as it pertains to crypto.
So, I guess what I would say is, "I get you." If you're out there and you're confused by this, or you don't understand it, or you think it's all a scam, or whatever, I get it!
JB (narration): Nilus is bringing that layman's curiosity to Weiss Crypto Investor as associate editor working alongside Crypto and Cycles Analyst Juan Villaverde.
And while the service is centered around buy and trade signals on large and smaller cryptos, Nilus will shed light on different opportunities in the crypto world.
JB: Talk about your role with WCI, Weiss Crypto Investor.
NM: Certainly, it will be about buying cryptos at the right time, but it will be about a lot more than that.
I have some ideas about how you can get free crypto. I have an entire issue I want to do.
There is literally a world of opportunities beyond simply Bitcoin (BTC) and Ethereum (ETH), although those should be considered like your Amazon.com (AMZN) and Apple (AAPL) stocks.
Bitcoin mining is something I'm looking into for myself.
JB (narration): And he'll write about what mining entails and the money that can be made.
He'll also explore how to get into the exploding non-fungible token (NFT) landscape — even the hottest blockchain projects — without leaving your comfort zone.
NM: I have a share in a Bored Ape. I have a share in a CryptoPunk.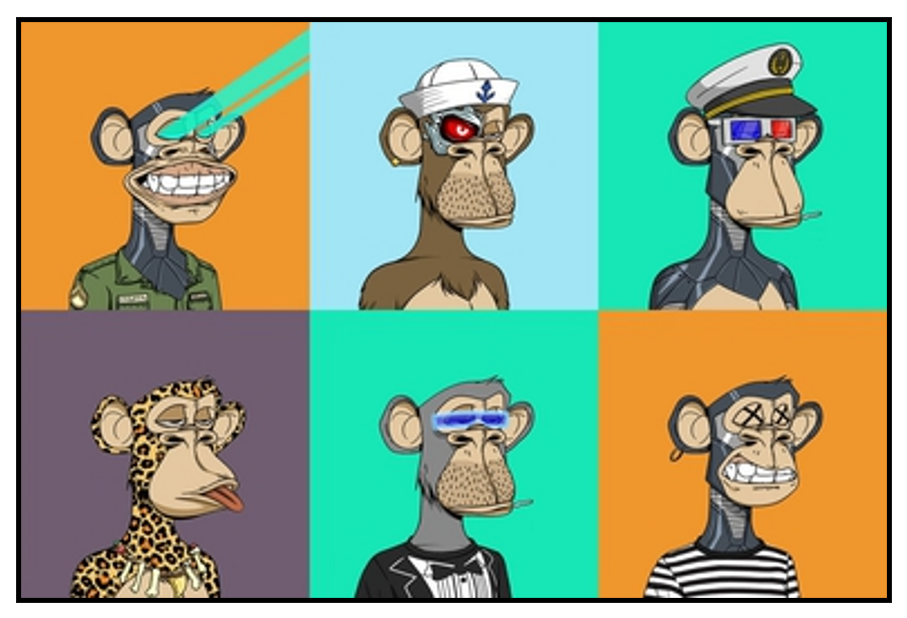 Various examples of Bored Apes NFTs.
But I didn't have to spend a lot of money. They're worth hundreds of thousands of dollars and I invested a couple of hundreds of bucks in it.
So, there's a way to get fractional ownership in NFTs for example, without taking big risks.
JB (narration): When I spoke with Nilus, he just returned from what's known as "Bitcoin Beach" in El Salvador.
His daughter was in a surfing competition nearby, as part of the United States Surf Team.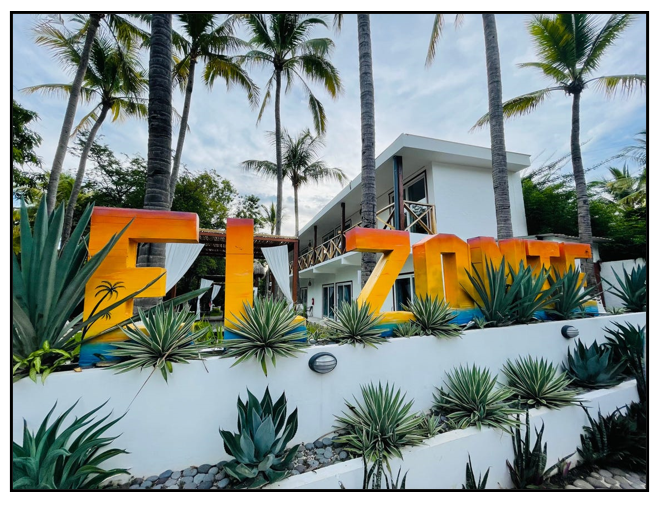 Bitcoin Beach is creating a sustainable Bitcoin economic ecosystem on the coast of El Salvador. Source: BusinessInsider
El Salvador was the first country to adopt Bitcoin as official currency.
NM: There's a beach there called El Zonte, and it has become a sort of ground zero for the real-world adoption of crypto.
What happened was several years ago, an anonymous donor gave a bunch of Bitcoin to this small beach community, and he said, "You can have this money without strings attached, except you have to use this Bitcoin and you need to do a monetary experiment. I want to create a local economy that runs on crypto."
He said it doesn't have to be a $20,000 purchase, but "I want you to be able to go to the bodega and get groceries with Bitcoin. I want the hotel to take Bitcoin."
JB (narration): There are some hurdles right now with widespread use.
Nilus says that as a U.S. resident there, he wasn't able to use the Strike app to use Bitcoin at a restaurant.
But in El Salvador, and across the globe, crypto adoption is rising. And that's what he says you can't lose sight of when the market has corrections.
NM: This volatility you see is the price you pay for the chance to make life-changing profits.
It isn't like we can't see massive volatility in any market, really. It's just that we see it a lot more frequently, currently, in the crypto space — or in technology stocks or other more speculative areas.
JB (narration): He sees only two options for Bitcoin, for example, going forward.
NM: It ceases to be relevant, or adoption rates continue, and it becomes universally accepted and people collectively accept that this is a valid way of storing wealth and transferring wealth.
And in that case, you make a lot of money regardless of where you buy it right now.
JB (narration): For what it's worth, he's banking on it being around for a long time.
JB: Investment Analyst Nilus Mattive, thank you so much for your insights today. It was great speaking with you.
NM: Thanks for having me.
Best wishes,
The Weiss Ratings Team