What Believers Are Buying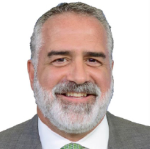 By Kenny Polcari
The debate rages on about when the Federal Reserve might pause interest rate hikes or push them even higher than anticipated.
Recently, Boston Fed President Susan Collins expressed confidence that the Fed could "tame inflation without doing too much damage."
Just 24 hours earlier, St. Louis Fed President Jim Bullard suggested that the terminal rate could reach as high as 7%, not the 5.25% the market expected.
It's clear investors want to believe Collins, as her rhetoric boosted the S&P 500 by 6% the week before folks settled down for what would be the most expensive Thanksgiving dinner in 40 years.
By now, you know what I believe. Even more so after the latest round of retail earnings reports and sales were mixed at best … but didn't suggest that consumers are tiring. A spending slowdown may have given the Fed reason to pause, but October sales actually rose 1.4% month over month.
Still, investors insist on dipping their toes into what has been frigid, uncharted waters during the bear market and the tightening monetary policy.
In fact, some are finding opportunities and value across many of the beaten-down sectors — one of which is housing. You might be asking, "Housing? How can that be? Rates are up and only going higher. Why would housing be a beneficiary right now?"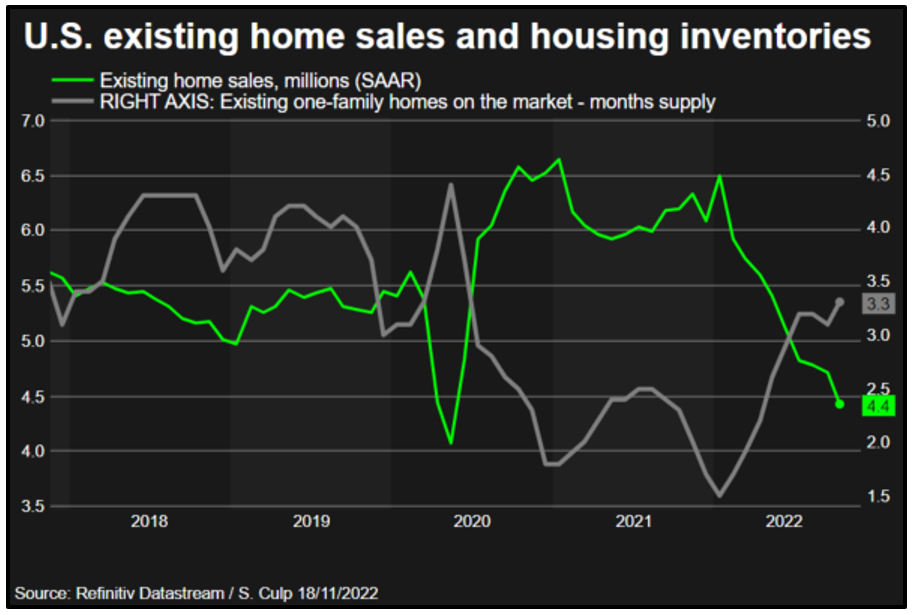 Five-year chart of U.S home sales and inventories.
Click here
to view full-sized image.
Those are all good questions. The answer is that stocks don't trade on current news, they trade on future news. Remember, stocks are a discounting mechanism, and the recent action in housing stocks suggests that some investors are betting on a turnaround.
And that turnaround will cause the Fed to slow the pace of increases, then pause and finally pivot – to which I would say, "OK, but what is the definite timeline?" because that's the most important question.
More money has begun to flow into the SPDR S&P Homebuilders ETF (XHB). Heading into October, shares were down 45%. Since then, XHB climbed from the gutter and recouped about 15%.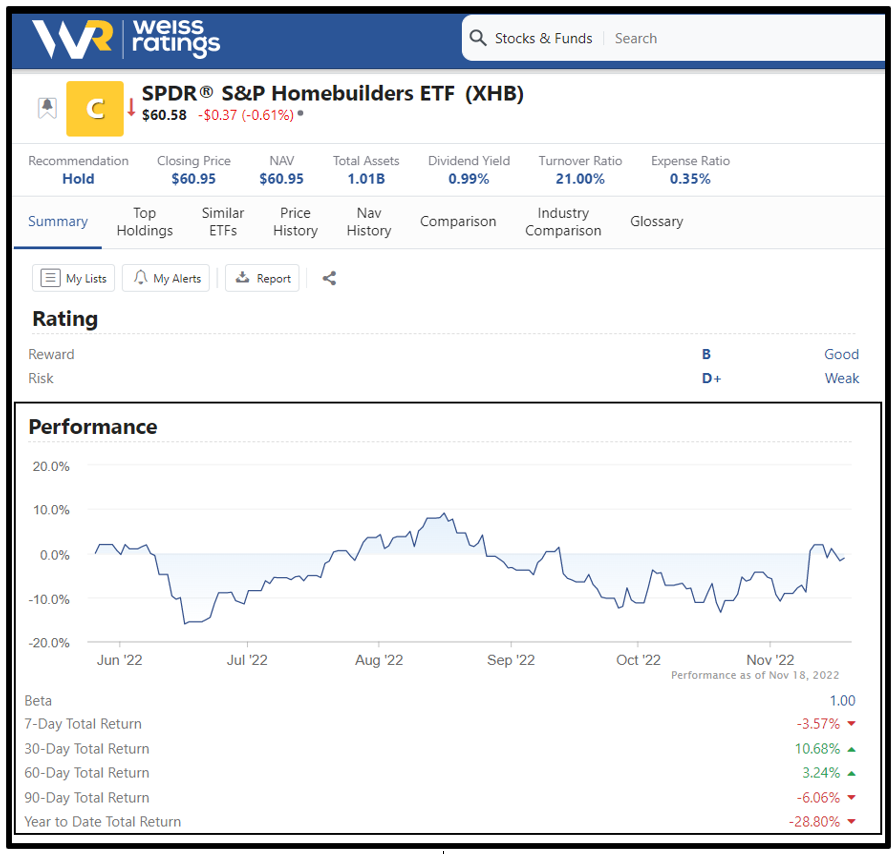 Six-month chart of XHB.
Click here
to view full-sized image.
Those investors think the state of the housing market couldn't get any worse.
Well, of course it can get worse, or it could get better. That is the conundrum.
Home prices are expected to continue to decline next year, as rates continue to climb. New home sales, existing home sales, housing starts and mortgage applications are all in decline.
This downbeat outlook gives housing stocks the dubious distinction as one of the worst performers this year: Toll Brothers (TOL) -39%, KB Home (KBH) –30%, LGI Homes (LGIH) –38%, Lennar (LEN) –23% and D.R. Horton (DHI) –20%.
Still, investors believe the worst is over and there is long-term opportunity in this sector — which is true, to a certain point. You just have to decide how long you are willing to wait. The bet in the end is that the Fed will stop raising rates, which will be good for housing stocks.
You also see investors once again dipping their toes into disruptive tech. Think Cathie Wood's ARK Innovation ETF (ARKK). That ETF fell more than 70% but has rallied by 15% on the idea that the Fed will choke. Nearly every name in that ETF is down more than 50%.
So, if you believe the story of a sooner-rather-than-later Fed pause, then you can expect the sectors that have gotten slaughtered this year to attract money. Cybersecurity, artificial intelligence, semiconductors and communications all fall into that category.
But if you don't believe that the Fed is going to pivot, then put your money in the old tried-and-true sectors like large mega-cap multinational names that offer stability, good dividends and fall in sectors that include energy, consumer staples, utilities, healthcare and financials.
Be careful not to make any dramatic moves during times of lower volume. But if you have money to put to work, pick levels that you are comfortable with — just like the big asset management firms do — and place your orders.
If the market trades down to your buying levels, then buy them. Conversely, do the same on the sell side if you are looking to trim a bit at higher prices.
Nothing guarantees it will happen. But if it does while you're traveling for the holidays, then you won't have missed it. Capisce?
Sit tight, stick to the plan and focus on the end game.
To your Wealth & Wisdom,
Kenny Polcari
Financial News Anchor & Analyst
P.S. If you enjoyed this issue and want more content like this, consider checking out my good friend Tony Sagami's paid service, Disruptors & Dominators. Members of his service are currently sitting on open gains of 52%, 35% and 24%!