What Investors Are – and Are NOT – Thankful for This Holiday Season
Thanksgiving is my favorite holiday. It's a day dedicated to expressing gratitude, which is especially important in times like these with so many health, economic and societal challenges confronting us.
But since my focus in this column is markets, let me shift gears ...
Investors have some things to be thankful for and others to lament: Stocks and cryptocurrencies are surging, bonds and metals are lagging and challenges remain as we head into 2022.
If you just invest in stocks, you're probably pretty happy.
• The S&P 500 has risen 25% year to date, while even the stodgier Dow Jones Industrial Average (DJIA) has gained 16%.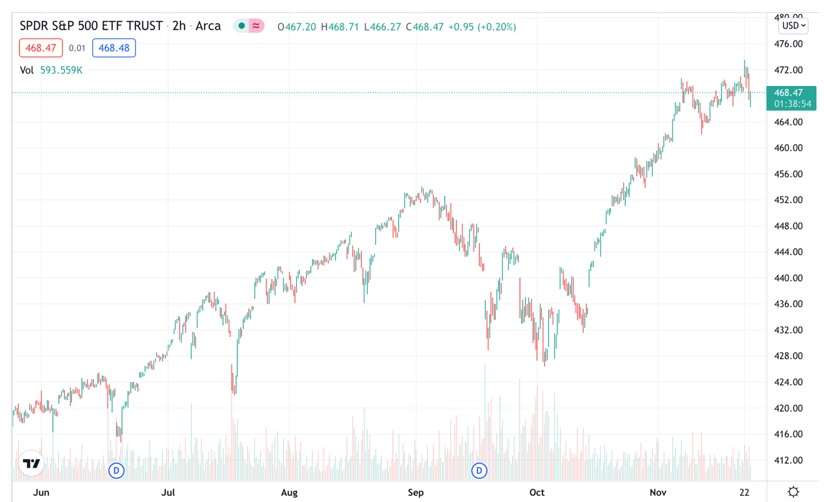 Source: Tradingview
Technology names have performed even better.
• The Nasdaq 100 has risen 27%, while select subgroups like semiconductors have soared more. The Philadelphia Semiconductor Index, for example, is up 37%.
The cryptocurrency market has taken high performance to another level, too. Bitcoin has almost doubled in 2021, while many other cryptos have surged much more than that.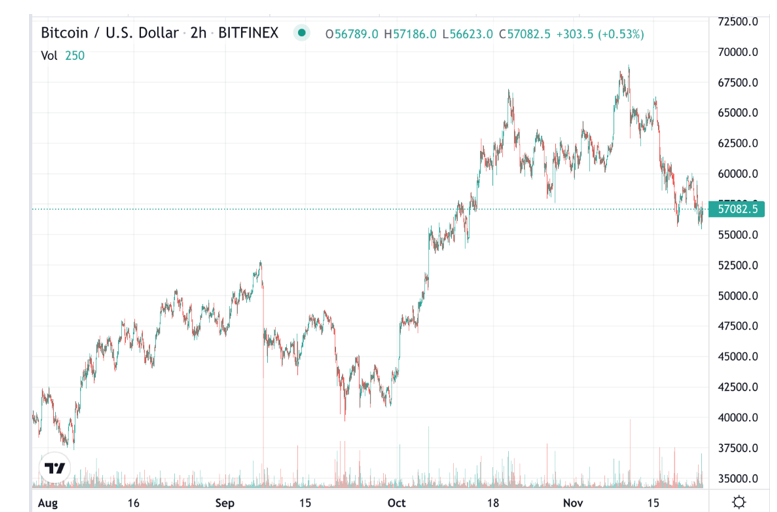 Source: Coingecko
But it hasn't been a year to give thanks for fixed income holdings ...
The Vanguard Total Bond Market Index Fund ETF (NYSE: BND), a benchmark bond fund with $316 billion in assets, has shed 2% year to date. Precious metals haven't done much either, with the SPDR Gold Shares (NYSE: GLD) drifting 4% lower.
Meanwhile, I'm extremely thankful for how many "Safe Money"-style investments are performing.
• And I'm thankful that other income-boosting strategies — like the ones I recently outlined — are helping investors like you fight back against miserly yields.
So ... what comes next?
What does the rest of the holiday season ... and 2022 ... have in store?
• Well, inflation is still surging.

• COVID-19 pressures are still lingering, as are pandemic-driven supply chain bottlenecks.

• And the Federal Reserve is increasingly being backed into a corner on quantitative easing (QE) and interest rates.
That means we still face plenty of challenges ahead. It's not going to be an incredibly smooth ride.
But, if you continue to follow the guidance we provide at Weiss Ratings, I'm confident you'll come out ahead.
I hope and trust that's something you're thankful for, just as I'm incredibly thankful for your readership.
Have a wonderful holiday!
Until next time,
Mike Larson