Pitfalls Everywhere in Medigap Plan Shopping; Here's How to Avoid Them!
Thursday, October 05, 2017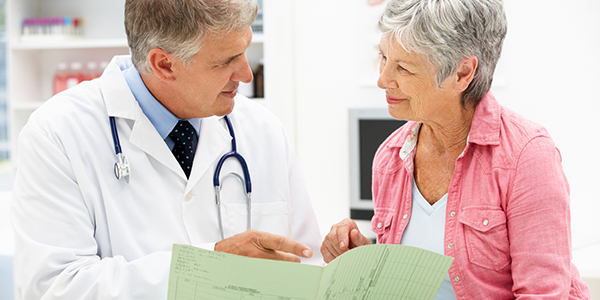 When it comes to health care for the over-65 set, Medicare dominates. But the giant government program doesn't cover everything. That's why many seniors turn to Medicare Advantage or Medicare Supplement insurance (Medigap) to add coverage.
Seniors have a choice of ten different plans, which are labelled by letter from A through N. Each lettered policy has different benefits and costs from each other lettered policy. But every Plan A is the same as every other Plan A, every Plan B is the same as every other Plan B, and so on. Federal law requires they be standardized regardless of which insurer is selling them or which state they're being offered in.
Yet despite all that, our research at Weiss Ratings shows there are pitfalls everywhere when it comes to shopping for Medigap coverage! If you don't avoid them, you can end up paying hundreds … or even THOUSANDS … of dollars in unnecessary premiums.
How so? Imagine you need a taxi to the airport, and you figure it'll cost around $200. But just to make sure you don't miss your flight, you ask the driver to use a faster toll road. The additional toll is $10, so naturally, you expect that to be tacked on to the bill.
But when you arrive, your taxi driver instead tells you your ride will be $232.50 – the $200 fare, plus $32.50 for the toll. Wait, what? It makes no sense; the toll was only $10. So how can your driver possibly be asking for an extra $32.50?
Incredibly, this is exactly the sort of thing Weiss Ratings found when comparing the most comprehensive Medigap Plans, F and G. To understand why, consider the only difference between Plan F and Plan G: With Plan F, the insurer pays the $183-per-year deductible for visiting a doctor. With Plan G, the individual is responsible for it.
This is not an unknown variable cost to the insurer. This is simply the annual deductible for consulting a doctor. The deductible will be paid no matter what by the insured or the insurer, depending on the plan. It would therefore be reasonable to assume that the deductible would be factored into the pricing of Plan F, and the "upcharge" would be $183 at MOST.
But Weiss Ratings has conducted an analysis of 70,852 individual premiums throughout the country. We estimate that insurers have marked up their premiums by an incredible $1.2 billion overall — essentially for doing almost nothing. And the worst examples of unjustified markups were in cases like this.
The AVERAGE Plan F markup was $448.78 for men and $379.51 for women. That's up to 2.5X the extra amount the insurer would have to pay. But some markups were even more outrageous. One insurer charged an unbelievable $4,180 difference between its own Plan F and Plan G offerings! That's almost 23 TIMES the added deductible cost.
We're not even discussing the differences charged between the insurers for the same plan. We are talking about the same insurer charging excessive amounts for providing the service of paying the Part B deductible.
We also found other rate abominations in our research, these ones driven by gender and age differences and even by state. Take a look at this table below.
Difference between Plan F and Plan G Annual Premium
It shows that, for one insurer, the Plan F annual premium for a 95-year-old male in Arizona was $4,180 more than the Plan G annual premium. But the Plan F markup for a woman of the same age was $3,639, while the Plan F markup for a male five years younger in the same state was $3,137.51.
What's wrong with this picture? Well, this isn't like with life insurance, where actuarial data results in older people paying more than younger people, men paying more than women, smokers paying more than non-smokers, and so on. The deductible for Part B Medicare coverage is the same for everyone. So, it shouldn't matter one iota where you live, how old you are, or what sex you are … yet companies are charging different amounts of money regardless!
Of course, there are some states and some insurers that do a lot better than others. The following table shows the state with the lowest average difference between Plan F and Plan G for seven age groups, both male and female:
States with Lowest Average Differences Between Plan F and Plan G
Bottom line: As our analysis shows, Medigap plans can vary widely in price … even though they theoretically shouldn't. If you're not careful, you might end up paying a ridiculous amount of money to cover a $183 deductible.
So, to avoid getting ripped off, be very careful when evaluating your Medigap options. You may also want to consider our personalized Medigap Report. It offers a complete list of nearly all insurance carriers in your area and what they are offering you right now for EACH Medigap plan. That data is based on your personal circumstances — age, gender, and zip code — and the report also provides each insurer's Weiss Rating.
For a very reasonable price, it could ultimately save you thousands of dollars in unnecessary premiums. Be sure to always consult Weiss Ratings on the safety of the insurer underwriting any plan, too.
Think Safety,
Gavin Magor
Insurance Insights Edition, By Gavin Magor, Senior Financial Analyst
Gavin has more than 30 years of international experience in credit-risk management, commercial lending and insurance, banking and stock analysis and holds an MBA. Gavin oversees the Weiss ratings process, developing the methodology for Weiss' Sovereign Debt and Global Bank Ratings. Gavin has appeared on both radio and television, including ABC and NBC as an expert in insurance, bank and stock ratings and has been quoted by CNBC, The New York Times, Los Angeles Times, and Reuters as well as several regional newspapers and trade media.