No Turkey Here — Let's Make Some Bread Instead for the Holidays
Friday, November 29, 2019
Tony Sagami is taking a rare day off to spend Thanksgiving with his kids and his adorable baby granddaughter. He'll be back next week.
In the meantime, with this holiday being practically synonymous with food, we have a couple fun facts for you about what you're spending this season.
Plus, at a time when money is flying out of everyone's pockets, we have a stock for you that's making a lot of dough — in every sense!
Today your pants might be feeling a bit smaller. No, not from all that good food you just enjoyed. Rather, that's thanks to your wallet being a little fatter than you expected!
That's because your Thanksgiving feast should have cost a little less this year. (That is, if you didn't go organic or load up on holiday spirits for — and/or to cope with — some of your guests.)
Turkey prices are back down to 2010 levels, or about a buck cheaper than last year. In fact, overall Turkey Day dinner costs have been dropping since 2015.
Every year, the American Farm Bureau Federation surveys the costs of classic items — turkey, stuffing, sweet potatoes, rolls with butter, peas, cranberries, veggies, pumpkin pie and whipped cream. This year, it came up with an average cost of $5 per person, based on $48.90 for dinner for 10.
Last year, people spent about $49.12 to feed their friends and family. So, be sure to pocket that 22 cents.
That's because, if you're buying a Christmas tree (which the American Christmas Tree Association reports that about 78% of U.S. households do), that's going to cost you more.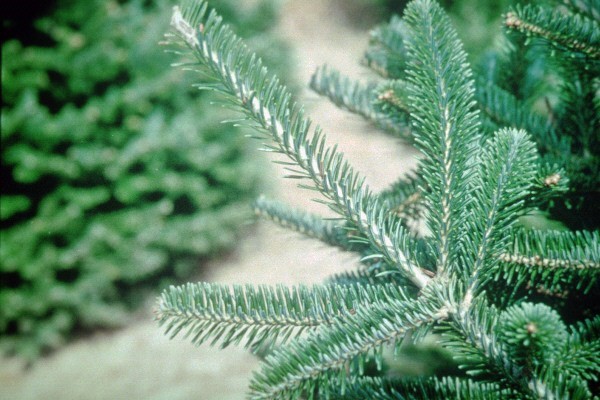 Image credit: National Christmas Tree Association
While turkey prices are at their lowest in nine years, Christmas tree prices have been steadily climbing during that time.
In 2010, the average price of a living tree was $36.12.
This year, you're looking at a $78 spend, based on 2018 prices, and likely closer to $81, based on price trends.
And that's likely to be true whether you're buying your pine or blue spruce from Walmart (WMT), Amazon (AMZN), a pop-up lot or your local farm.
So, how do we make back some of the money we're all about to spend filling our homes and our bellies? By buying exactly that — a company whose products are on a whole lot of grocery shopping lists.
This idea comes to us from our colleague Sean Brodrick, and it's cooking up a big batch of profits right now …
Flowers Foods (NYSE: FLO) is a $5 billion market cap maker and distributor of baked goods. Everything from fresh bread to snack cakes. You know them by their brands including Nature's Own, Wonder, Cobblestone Bread Company, Tastykake and Dave's Killer Bread.
That's their direct store delivery division. Flowers Foods has another division, warehouse delivery, that sells snacks and breads to retail and vending customers. Those brands include Sunbeam, Bunny, Sara Lee, Mrs. Freshley's, Alpine Valley Bread and European Bakers.
Getting hungry yet?
Even if you have food sensitivities, there's something here for you, too …
Flowers Foods is making acquisitions to strengthen its product portfolio. The company successfully completed the integration of Canyon Bakehouse, which was acquired in December 2018. The deal has helped Flowers move into the growing gluten-free bakery space.
Speaking of a lot of dough, Flowers now expects sales in the range of $4.11 billion to $4.13 billion for 2019, which calls for 4% to 4.5% growth from the year-ago quarter's reported figure.
The company was founded in 1919, but reorganized in 2001. Since then, it has boosted its dividend payout every year. Over the past three years, the dividend has grown 6.65% per year. Going forward, that dividend is projected to rise 5.14% per year.
If you are one of Sean's Supercycle Investor members, you are in line to collect Flowers Foods' next dividend payout on Dec. 13.
And if you're not a member, we can give you several reasons to join. Including the fact that you'll get timely trade alerts from Sean, telling you when to buy and when to cash out and enjoy the gains! Check out a special Black Friday offer here.
Best wishes,
The Weiss Ratings Team