Marija Matic
|
Crypto Analyst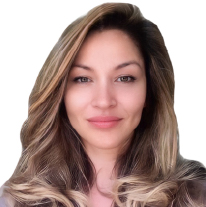 A recent report by the World Economic Forum shows the gender gap will take 135 years to close, and according to Cointelegraph, it is especially pronounced in fields like blockchain.
Marija Matic is an excellent example of how that gap can best be closed.
She holds a bachelor's degree in business from The London School of Economics and Political Science and a master's degree in banking and financial management from the University of Business Studies of Bosnia and Herzegovina.
At Weiss Ratings, she contributes analysis and research to Weiss Crypto Daily and other crypto publications.