Apple's 5G AR Will Take You to a Whole New World
Samsung (SSNLF) is first out of the gate with 5G-capable smartphones. Meanwhile Apple (AAPL) reportedly doesn't plan to integrate the technology into its iPhones until 2020 at the earliest.
That doesn't mean Apple is waiting for its chance to create revolutionary hardware to run on the super-fast wireless networks soon coming our way …
True to the company that Steve Jobs envisioned, it's going to get there in a way no one else can.
Forget self-driving cars and smart factories. Augmented reality is the killer application for 5G. While we've seen AR applications previously, the power of 5G will take it to unprecedented levels.
In May, Apple settled its longstanding royalty dispute with Qualcomm (QCOM), a leading producer of 5G modems. Bloomberg reported Qualcomm will get at least $4.5 billion and a six-year supplier deal.
The Cupertino, Calif., company is not top of mind when most tech savvy people think about AR, though. That title goes to Alphabet (GOOGL).
In Mountain View, Calif., engineers have already incorporated nifty virtual signage inside Google Maps. And the next Pixel smartphone will reportedly kick things up a notch with a TrueDepth sensor on the rear-camera module and the remnants of Project Soli, a miniature radar technology that should bring air gestures to smartphones.
It's cool, but let's face it. It's Google, and probably too nerdy for the general public.
Apple, on the other hand, does mainstream extremely well.
There are rumors Apple engineers are working on augmented reality glasses. The editors at MacRumors imagine a set of stylish specs used for reading more information in museums, or to identify landmarks in the physical world.
Such a product would compete directly against Microsoft (MSFT)'s HoloLens. These mixed reality glasses are already on the market and have numerous applications like 3D modeling, simulations, virtual tourism and, of course, gaming.
In fact, the Redmond, Wash., company received a $480 million military contract to outfit U.S. soldiers with HoloLens tech in order to improve training and in-field decision-making.
According to Digi-Capital, AR smartglasses are projected to generate between $70 billion and $75 billion by 2023. But that's just the device, not the bread and butter. Mobile AR Appstore revenues are being dominated by games.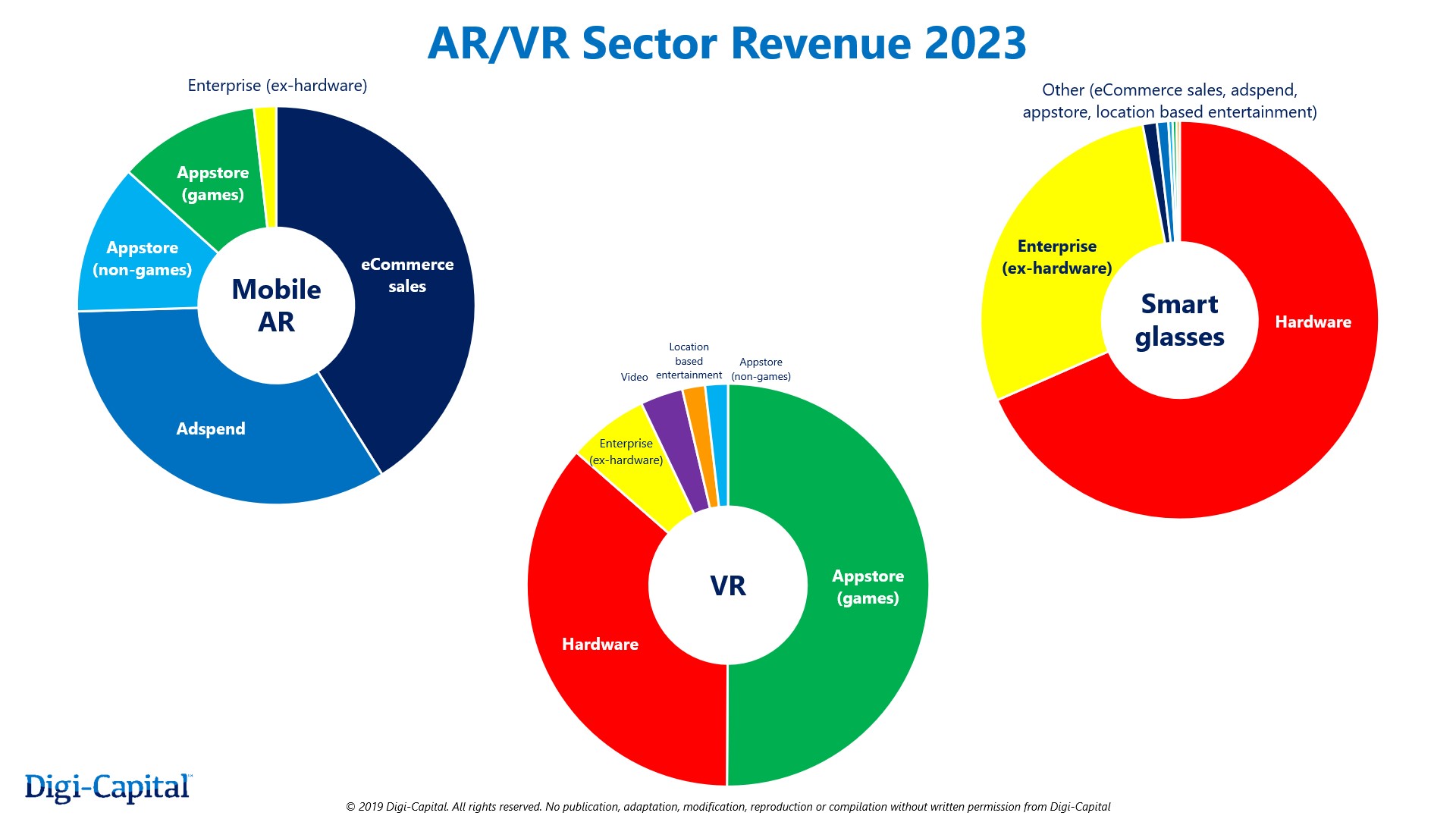 5G makes AR more immersive. Graphics are faster and more spectacular. Lower latency dramatically improves gameplay.
All contribute to higher download rates … and higher revenues.
A great example of the appeal of AR is Pokémon Go.
In summer 2016, the AR game became an international phenomenon. It used the sensors on a normal smartphone to send players into the real world to collect, train and battle virtual creatures. The title was ultimately downloaded more than 1 billion times. At its height of popularity, Pokémon Go attracted 147 million monthly active users, spinning off $3 billion in sales.
The technology was created by Niantic, a gaming business inside Google. The idea came about, according to a Google blog post, when Nintendo and Google collaborated on a April Fool's Day Pokémon challenge inside Google Maps.
But the success of Pokémon Go isn't the end. Niantic is progressing to the next big thing in mobile AR: 5G AR gaming.
Phil Keslin, chief technology officer, says 5G will enable a new level of gameplay that must be experienced to be believed. The technology will bring a 1,000x improvement in bandwidth and a 10x reduction in latency, or lag. To get ready, the company is planning complex new games and partnering with wireless carriers to ensure bandwidth.
Currently, games make up 25% of AR downloads on iOS — a clear majority. Gaming is also the top AR app category on Google Play, as well.
And Apple has been paying attention …
Apple CEO Tim Cook began speaking publicly about AR in 2016, following the launch of Pokémon Go. He told analysts the platform could be huge, and that Apple would make investments accordingly. Since then the company filed numerous patents, bought start-ups, hired new managers and launched ARKit, its AR software developer kit.
The newest iPhones are being launched in early September. The three-camera setup on the back will feature a laser equipped 3D camera capable of sensing depth for AR, according to a Bloomberg report.
Given past iPhone launches, expect this new feature to take center stage at the launch. Also expect presenters to make AR seem easy to use and indispensable.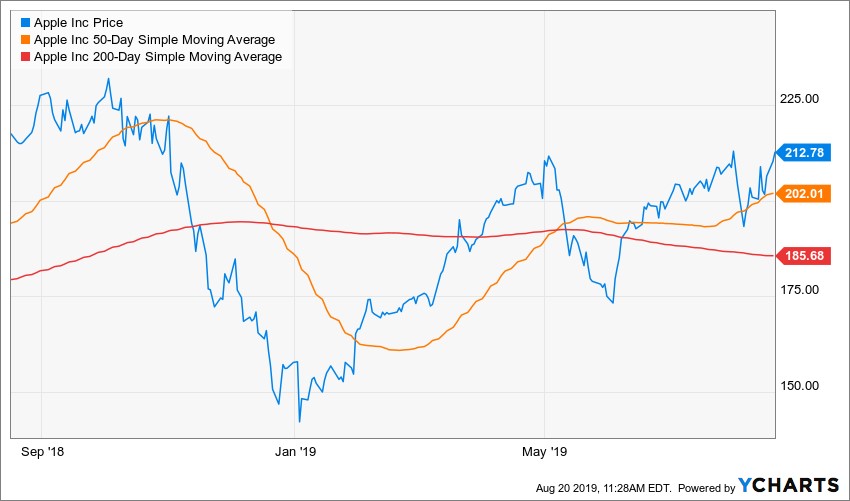 Apple shares are up 34.8% year-to-date.
Apple shares trade at only 16.4x forward earnings and 3.7x sales. The market capitalization is at $961 billion.
Apple has had a shaky year from the shots fired in the trade war, plus the company's general lack of innovation in recent product cycles.
But AR could be a game-changer.
Given the prospect of a new iPhone product cycle, the shares are attractive into weakness. Smart investors should pay attention.
They should also be paying attention a company poised to become the Amazon of 5G.
I'll NAME this stock tomorrow at 2p.m. Eastern in an online briefing that's FREE for Weiss readers.
Best wishes,
Jon D. Markman