Jon D. Markman
|
Megatrends Analyst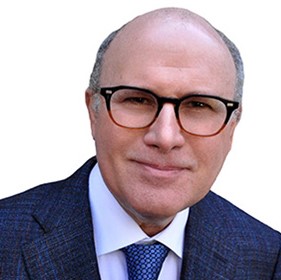 Award-Winning Visionary
The ultimate prize for financial writers is the Gerald Loeb Award for Distinguished Business and Financial Journalism. For other reporting, it's the Pulitzer Prize.
Jon D. Markman and his team have won both.
He writes about megatrends that will transform the world of tomorrow and make investors richer today.
For example, when Jon was managing editor of Microsoft's MSN Money, Microsoft published his landmark book, Online Investing, the first to introduce average investors to investing on the Web. Plus, he helped introduce Microsoft's StockScouter, the world's first stock-screening system run entirely by computers.
Later, when Jon joined Weiss Ratings, he correctly predicted the four major tech megatrends that would later dominate the world: Mobile Computing, Big Data, Artificial Intelligence and Autonomous Vehicles. Sure enough, all four helped create great new fortunes for investors.
Thanks to his credentials and awards, Jon has direct access to the CEOs and founders of some of the world's most innovative companies and openly shares that intelligence with his subscribers. He is the editor of four Weiss Ratings publications: Pivotal Point, The Power Elite, Weiss Technology Portfolio, and Bear & Bull Trader.