Jon D. Markman
|
Megatrends Analyst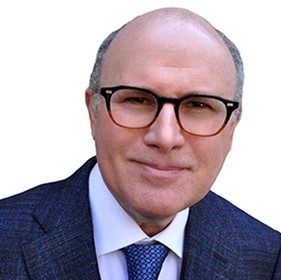 Award-Winning Visionary
The ultimate prize for financial writers is the Gerald Loeb Award for Distinguished Business and Financial Journalism. For other reporting, it's the Pulitzer Prize.
Jon D. Markman and his team have won both.
He writes about megatrends that will transform the world of tomorrow and make investors richer today.
For example, when Jon was managing editor of Microsoft's MSN Money, Microsoft published his landmark book, Online Investing, the first to introduce average investors to investing on the Web. Plus, he helped introduce Microsoft's StockScouter, the world's first stock-screening system run entirely by computers.
Later, when Jon joined Weiss Ratings, he correctly predicted the four major tech megatrends that would later dominate the world: Mobile Computing, Big Data, Artificial Intelligence and Autonomous Vehicles. Sure enough, all four helped create great new fortunes for investors.
Thanks to his credentials and awards, Jon has direct access to the CEOs and founders of some of the world's most innovative companies and openly shares that intelligence with his subscribers. He is the editor of four Weiss Ratings publications: Pivotal Point, The Power Elite, Weiss Technology Portfolio, and Bear & Bull Trader.
Jon Markman's Articles
The Dirty Little Secret to Beating the Market Plus, a shopping list of 17 stocks set to double by 2027. by Jon Markman   From Editorial Director Dawn Pennington: With this month's issue, we...
Another day of big gains in the market, thanks to AI mania and growing investor confidence that a U.S. debt limit deal will be reached.
Stocks rose Thursday as a rally in AI outweighed broader market concerns over a potential U.S. debt default.
The AI hype is real, and it's going to have a lasting impact on the entire technology sector.
AI is the evolution of tech & a dominant group of companies are emerging to fill key voids.
Stocks followed equities in Europe and Asia lower on Wednesday amid growing pessimism over the global outlook.
Stocks have fallen to session lows and short-dated Treasurys held on to losses.
Stocks are chopping around in a narrow band ahead of a crucial meeting between President Joe Biden and House Speaker Kevin McCarthy.
Stocks are struggling Friday as early-morning gains disappeared amid a renewed knockdown of banks.
Stocks are chopping around today with a wide dispersion of results as traders weighed the latest updates on debt ceiling negotiations.