Why Most Crypto Altcoins are Going to Zero
Listen up, crypto investors. This week, Brad Garlinghouse dropped some truth about some alternative digital coins.
Garlinghouse is the founder of digital payments company Ripple. He told attendees at a Goldman Sachs technology conference Tuesday that most digital currencies are going to be worthless.
It is a forecast crypto investors need to be aware of. Because it is true for some digital currencies.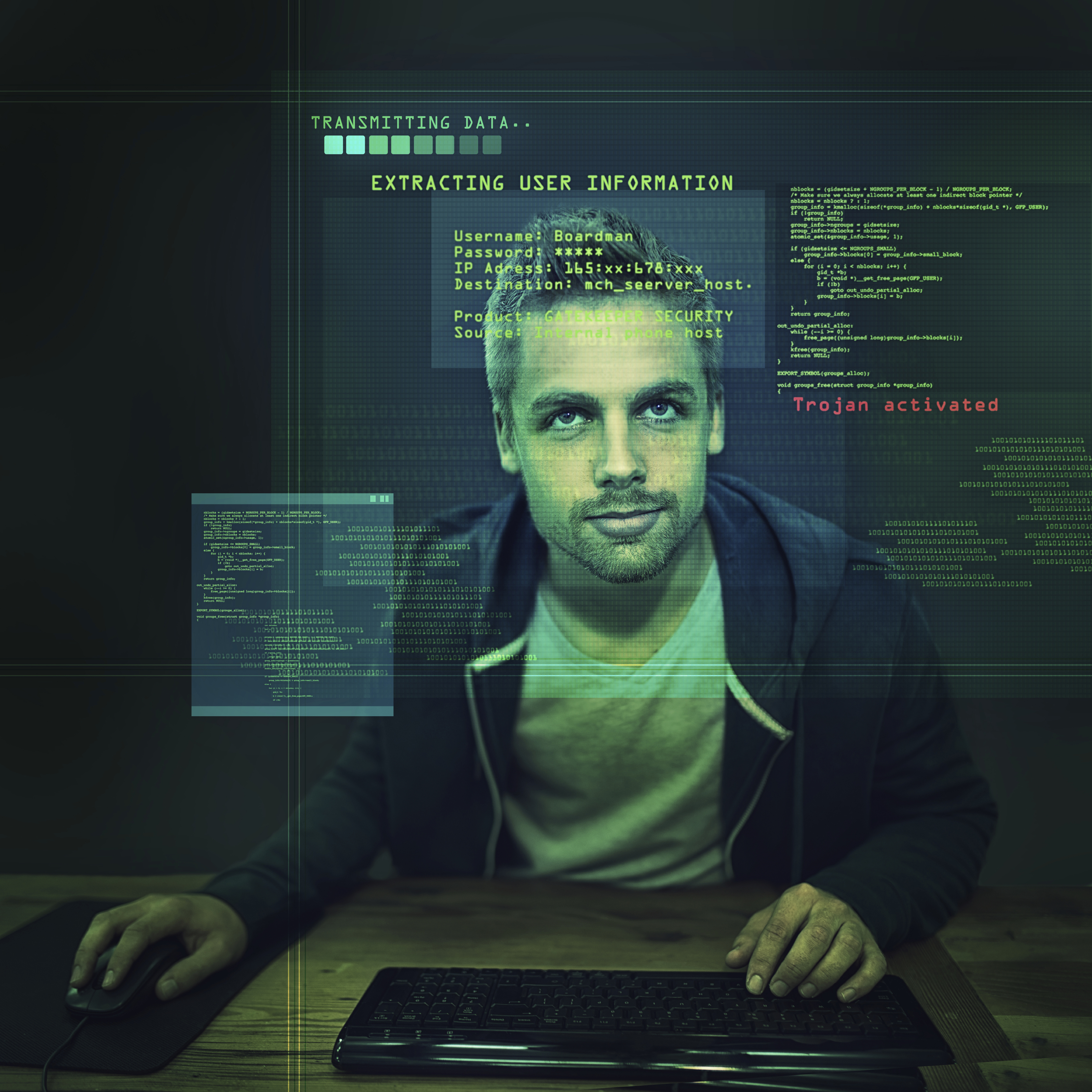 Cryptocurrencies are widely misunderstood. That is great news for predators and charlatans. They are all over the investment frenzy like stink on … well, something that does not smell nice.
Alternative coins, celebrity Initial Coin Offerings, and pop-up digital coin exchanges all have one thing in common: They are unregulated.
Of course, not all altcoins are created equal. Some could be worthy projects with some promise. But no matter what, the cryptospace is like the wild west.
In December, the U.S. Commodity Futures Trading Commission sent subpoenas to Bitfinex and Tether.
The companies are linked because they share a chief executive, Jan Ludovius van der Velde. But the real story is that Tether bills its digital coin as safe because its charter promises every coin is backed by one U.S. dollar.
The corporate website claims it is the "best of both worlds." Buyers get all the promise and transparency of digital currency, with the safety of the greenback.
Related story: The Danger of Tether
Bloomberg reports that, at the end of January, $2.3 billion worth of Tether coins were issued. Presumably, all of that money has been invested in Bitcoin via the Bitfinex exchange.
One report suggests that this influx might have been responsible for 40% of the Bitcoin price rise. It also means the company should have $2.3 billion held in reserve.
Something does not smell right here.
Tether's relationship with Bitfinex is way too close for comfort. It should be at arm's length, not hand-in-hand. Recently, Friedman LLP, the corporate auditor for Tether, cut ties with the firm, according to reporting from Coindesk. And Tether executives refuse to say where reserve funds are held.
Meanwhile, digital coin exchanges continue to be burgled with alarming frequency. The latest heists are the $534 million attack on Coincheck, a Japanese digital coin exchange, and the BitGrail hack taking $170 million worth of Nano (XRB).
Jordan Belfort, the swindler from "Wolf of Wall Street" movie fame, is even in the news again. Belfort was a master at running stock scams and bilking investors. He made a lot of money doing it.
Belfort understands psychology and all of the angles. And he says, "Digital coins are a scam." (You can watch this Facebook video to get his detailed, and certainly colorful, thoughts on this topic.)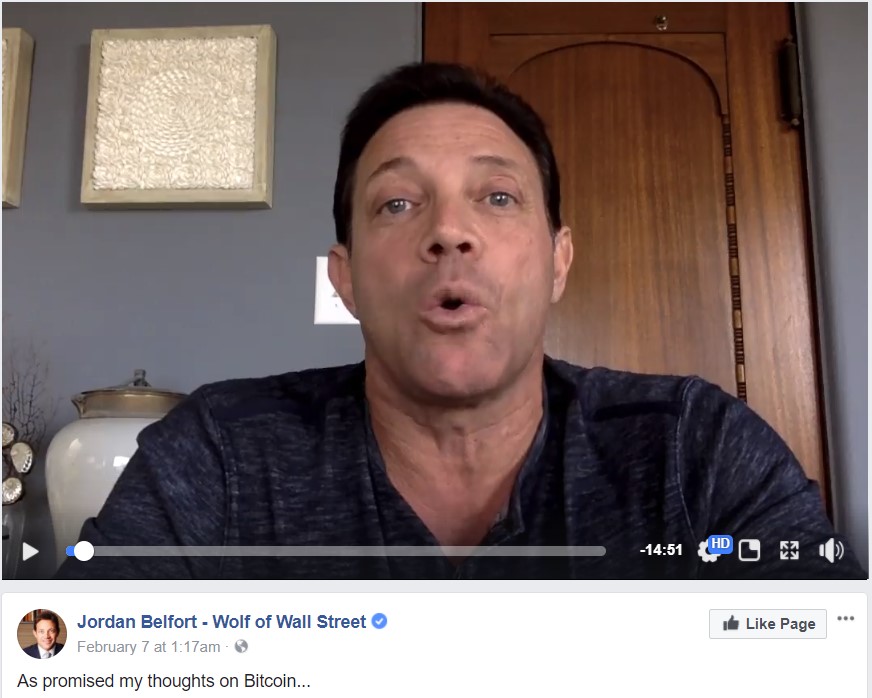 Since December, Belfort has been telling millennial cryptocurrency investors to get out now because the regulators are coming.
Belfort says most of the alternative coins, ICOs and coin exchanges cannot pass regulatory scrutiny. There are too many shady people … too many cut corners.
Garlinghouse has some skin in this game. Ripple is in the process of making a real splash with banks and financial institutions.
Unlike Bitcoin, Ripple is a digital payments company. Its blockchain-centric backend boasts transaction speeds of seconds. This means its clients can move actual money with the speed and safety needed to satisfy regulators.
This week Ripple signed an agreement with the UAE Exchange, a prominent Middle Eastern foreign exchange provider. The deal will bring Ripple technology to 800 branches, in 31 countries.
More recently, Western Union (WU) confirmed it too is testing Ripple technology. The Colorado company has 550,000 agent locations, in over 200 countries. In 2016, it completed 791 million transactions. That is an average of 31 money transfers and bill payments every second.
The attraction to Ripple is clear. If the service works as promised, an entire layer of bureaucracy can be eliminated.
Garlinghouse likes to call this process "democratization." In reality, his company is using digitalization to remove clunky central counterparties.
The current alternative is a process underpinned by the Society for Worldwide Interbank Financial Telecommunication system. SWIFT is an antiquated messaging system that has not changed much since its introduction in 1973. As bureaucrats shuffle paper, international transfers can take several hours.
Ripple is a revolution that is going to happen.
Related story: The Ripple Effect: Cryptocurrency Leadership
Unfortunately, that does not mean its digital coin will have long-term investment value.
It is a token in the truest since of the word. Banks and financial institutions use it as a measure of value for only the few seconds it takes to complete the transaction.
Many other digital coins have no use case at all. There is no reason for them to exist. Consequently, Garlinghouse says they will eventually trade to zero.
I still believe the best way to invest in the digital coin gold rush is picks and axes. Buy Nvidia (NVDA) and, to a lesser extent, Advanced Micro Devices (AMD). They make the high-powered graphic processing units being used to mine Bitcoin.
The strategy is not sexy. However, it is sound.
Longer term, bank and financial services early adopters will see cost savings as blockchain strategies are implemented. However, it is too early to begin taking positions at this time.
Best wishes,
Jon D. Markman
Editor's note: Each editor's opinions are strictly his or her own. They do not necessarily reflect the views or research of the publisher.