Electric Dreams Fuel Major Upgrade for Ford Shares
The electric vehicle (EV) space is hot, and no company is benefiting more than Ford (NYSE: F). However, even with the impressive stock gains in 2021, shares are still dramatically underpriced.
Ford's CEO, Jim Farley, was sounding all the right notes on Friday. Most noteworthy was his plan to triple output for the Mustang Mach-E, its hot-selling electric SUV.
That should get every investor's attention because the EV-growth potential is through the roof.
It wasn't always this way. Like other legacy automotive companies, Ford used to be a company that could not get out of its own way. Previous executives were slow to embrace EVs because they believed the transition to electric propulsion was far off in the future.
Then Tesla (Nasdaq: TSLA) came along and changed everything. The EV pioneer dominated the luxury sedan markets. Now the company based in Austin, Texas, is planning the same for trucks.
Tesla's entry into trucks was a big red flag for Ford, which is attacking back in a big way ... and it's already paying off.
The Ford F-150 pickup truck brand has been the best-selling vehicle in the U.S. for the past 39 years, according to a 2020 CNBC story. However, in November 2019, when Tesla announced the Cybertruck — a quirky stainless-steel behemoth with design cues straight out of Mad Max — truck buyers went into overdrive.
Cybertruck is still in preproduction … yet Tesla has 1.2 million reservations and counting.
Related Post: Why Ford Could Be the Next Tesla
Ford began electrifying the F-150 in early 2020. Called Lightning, the truck is supposed to launch in 2022. It will be a giant step up from its internal combustion (ICE) cousin in every way.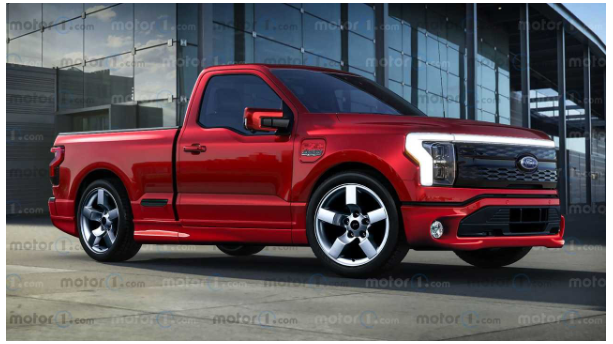 Lightning will have more cabin and cargo space, better towing capacity, acceleration and contractor-friendly attributes like 11 120-volt electrical outlets. And that means many workers won't have to carry generators to job sites.
That's huge.
However, the bigger story at Ford has been Mach-E.

Inspired by Mustang, the SUV has been a hit everywhere it has launched. In May, Mach-E outsold Tesla in Norway ... and that is saying something.
Like Tesla, the Mach-E is a blazer, racing from a standstill to 60 mph in only 3.5 seconds. Yet unlike Tesla, the Mach-E is a visual stunner. The SUV takes its head-turning good looks from the famed pony car. And the vehicle is sold out everywhere.
Dealers that manage to get supply are selling Mach-Es for a hefty $12,000 premium over the list price.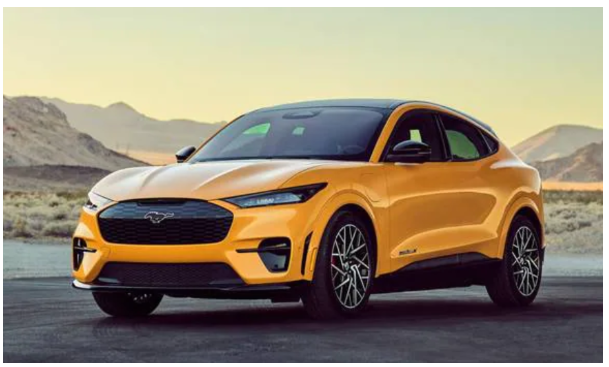 Farley says that Ford will increase production for the Mach-E to 200,000 units per year by 2023. According to an Automotive News story, he claims that by the end of 2023, the company will reach overall EV production of 600,000 units.
That number would put Ford ahead of Tesla's 2022 domestic EV production ... for now. Tesla is near the grand opening of its Austin, Texas, Gigafactory. The state-of-the-art facility could produce 500,000 vehicles ;annually when production ramps up in late 2022.
Ford is going to stay behind Tesla for a while in terms of domestic EV production, but that shouldn't deter investors from buying Ford shares now. The long-term picture paints a much brighter picture.
Company shares are being re-rated.

Ford is changing from a legacy automaker to an EV company, and shareholders will benefit from all new valuation metrics this entails. Production increases, even from small baselines, will lead to higher prices.
The same is true for new battery agreements, executive hires away from Tesla and EV model reveals.
Related Post: The Fantasy Sports Stock Winner Is …
Ford shareholders are on the verge of getting the same investor love that launched Lucid (Nasdaq: LCID) and Rivian (Nasdaq: RIVN) to nosebleed levels based on expectations of future growth. It's a completely new way to value the business, and shareholders should be thrilled.
With only a $88 billion market cap, Ford is a bargain.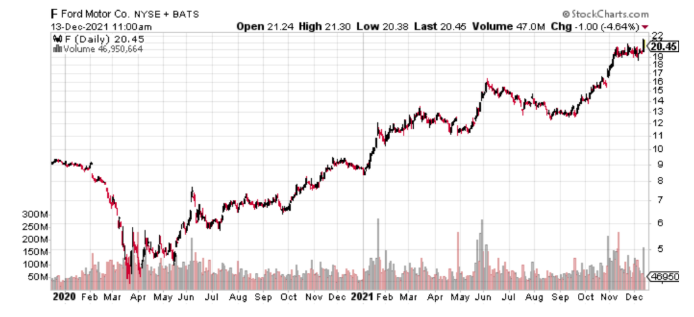 Shares currently trade at 11 times forward earnings and 0.7 times sales. As the company makes the transition to EVs by 2023, the stock could trade at 2.0 times sales. The math implies a near triple from current levels. Shares are currently trading around $20.46. Year to date, the share prices are up around 77%.
Longer-term investors should put the old Ford in the rearview mirror. The Ford of Mach-E and Lightning is going to race much higher.
Best wishes,

Jon D. Markman