How Roku Has Become a Hero in the Streaming Wars
Digital technologies are transforming everything, including television viewing.  Roku, Inc. (Nasdaq: ROKU, Rated "D"), an open media streaming platform, is in position to dominate what comes next.
On Friday, after months of bickering, NBCUniversal and Roku finally announced a video distribution deal. Roku prevailed because the much larger Comcast Corp. (Nasdaq: CMCSA, Rated "B-") affiliate needed access.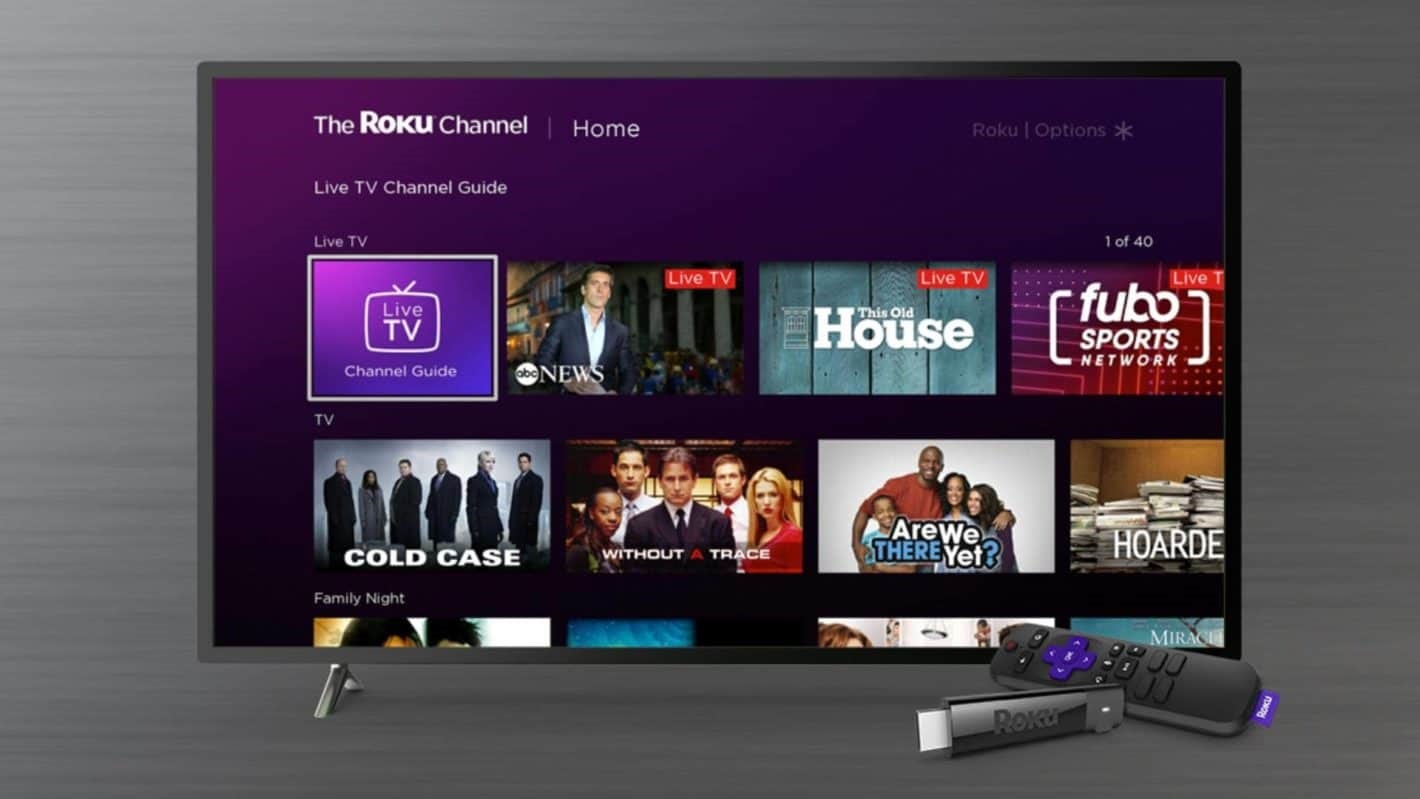 It's a big win for Roku shareholders, with plenty more to come.
Roku managers put the company smack in the middle of the cord-cutting revolution in 2008 when Anthony Wood, a former executive at Netflix, Inc. (Nasdaq: NFLX, Rated "C"), pulled together a team to build a streaming media box. The project got $6 million in early funding from Wood's former employer, and even office space alongside Netflix in Los Gatos, Calif.
The internet-based Roku platform was a natural fit for Netflix, then in the early stages of its strategy to stream content over the top of existing cable networks.
With consumers looking to move away from expensive packages offered by cable companies, OTT seemed like the perfect solution, and Roku had the best product. The platform offered consumers unlimited, on-demand content with the ability to truly customize viewing their viewing experience with a huge array of so-called channels.
Related post: Disney+ Proves Streaming Market Can Be Shared … For Now
These channels are software applications developed specifically for Roku. They  include everything from premier sports leagues like the NFL and NBA, to music providers such as Spotify Technology S.A. (NYSE: SPOT, Rated "D") and major video streaming services like Amazon.com, Inc.'s (Nasdaq: AMZN, Rated "B-") Prime Video; Google's YouTube; Hulu; HBO Go; Apple Inc.'s (Nasdaq: AAPL, Rated "B-") AppleTV+ and even Xfinity, the cable TV cousin of NBCUniversal (both companies are owned by Comcast).
Roku managers correctly anticipated the rise of OTT. They built an easy to use platform to lure content providers, then they began to monetize user engagement through advertising.
Through August, the platform was home to 19,500 channels from 4,600 publishers. The number of Roku users reached 43 million, a 41% year-over-year surge. And they streamed and astounding 14.6 billion hours of content, up 65%.
The business end is booming, too.
Roku had Q2 sales of $356 million, up 42% from last year. Revenues at the platform division pushed to $245 million, up 47% on the continued strength of its on-demand subscription business and ad sales.
You might be thinking all of this seems suspiciously like traditional TV. It is … sort of.
The difference is the digital nature of the Roku platform. The company knows much more about its users. Software tracks clicks. Opened and closed apps are time stamped. And everything can be data mined in real-time, then fed through algorithms to make the information more valuable to marketers.
But this advantage to cable also comes with its problems.
For example, ad data is at the heart of a squabble with NBCUniversal. Variety reports that Roku managers refused to carry Peacock, NBCUniversal's new streaming media app, unless the company gave up a cut of its considerable advertising inventory.
Peacock, a tiered streaming network, launched in July with 20,000 on demand TV shows and films. However, despite the huge library, the service, ranging from free to $9.95 for the ad free version, has only attracted 15 million users. To grow bigger  and at a faster pace, Peacock needed to be on Roku.
And that's the oddity. Roku has become the operating system for digitally connected TV and this is going to be a huge trend as ad dollars shift away from traditional linear TV.
Related post: Amazon.com Stealthily Became an Advertising Giant
Ad Age reports that in 2019, traditional linear TV ad spend was $70 billion.
In a note to clients, Mark Zgutowicz, an analyst at Rosenblatt Securities, says the shift away from linear TV is happening right now. His research, according to a report at Bloomberg, suggests the big five ad agencies are negotiating volume commitments for OTT/CTV inventory as they search for a more measurable approach to ad spending going forward.
Although Roku competes on the hardware front with Apple, Alphabet (Nasdaq: GOOGL, Rated "B-") and Amazon.com, it's the only place where all of the major streaming services can be found. And for many, the Roku platform is the preferred access point.
This is backed up by its 40 million Roku connected households.
Roku shares are currently hitting all-time highs near $185, for a market capitalization of $23 billion.
This valuation seems cheap given the company is well positioned to capture a big chunk of the linear TV ad spend market.
Best wishes,
Jon D. Markman