As 'Trump bump' stumbles...
We humans are pretty simple.  We want binary choices. Right, wrong. Up, down. Unfortunately, markets are often more complex.
After the presidential election, investors expected this White House would lead Congress on a regulation-slashing, tax-cutting, infrastructure-spending spree.
Yet the pace seems to have slowed to a crawl. And the disappointment has spilled over into the market, undercutting the shares of stocks that span the horizon, from large banks in particular to small stocks more broadly.
Jesse Livermore – the real-life super-trader whose life was fictionalized in the 1923 classic Reminiscences of a Stock Operator – understood the complexity of markets. Opinions are a dime a dozen. Price performance indicates the underlying trend.
Based on price, investors have soured on banks and small caps.
That's bad. In the past, banks have been early cycle leaders during periods of economic expansion. Small caps lead when investors are willing to take on more risk and are more confident in the domestic economy.
The fact that neither banks nor small caps
are attracting buyers is worrisome.
It would be easy to mark the weakness down to revelations that the White House is in the crosshairs of a special counsel investigation into unsavory ties between Russia and the Trump presidential campaign.
However, the lethargy for banks and small caps began long ago. Bloomberg reports these issues have been trolling the markets since the Trump inauguration on January 20.
Seventeen weeks into the Trump presidency, the repeal and replacement of the Affordable Care Act is stalled. Tax reform is slowly working its way through committees, but appears stalled. And infrastructure legislation is not even on the horizon.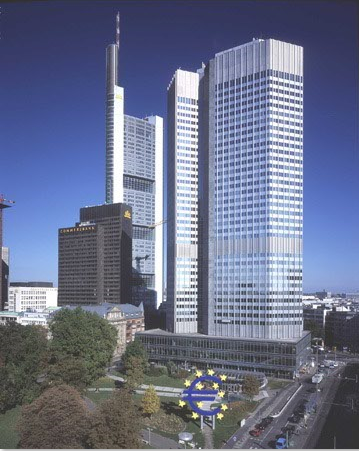 The accommodating stance of the European Central Bank has attracted investors to many Eurozone countries, such as Spain and Austria.
Bank stocks have been hurt by mixed financial results and the growing consensus the economy will grow less quickly than the new administration promised. The Financial Select Sector SPDR Fund (XLF) is building a distributive top with key support at $22.80. Breaking that level would be very negative.
Slowly at first, and then suddenly, early Trump-bump winners have become a source of funds.
Jeffrey Gundlach, chief executive officer at the investment group DoubleLine Capital LP, thinks he knows where the money is headed. At the Skybridge Capital SALT Conference last week in Las Vegas, he urged professional money managers to focus outside the U.S.
This idea becomes more palatable because of the FBI probe of the White House and because the long U.S. dollar trade is extended and potentially overcrowded.
Also, the relative calm of European politics helps as well as the very accommodative stance of the EU's central bank. Plus, U.S. stock markets have lagged behind many European markets this year. So these Euro ETFs look very buyable: iShares MSCI Spain Capped ETF (EWP); iShares MSCI Germany ETF (EWG); iShares MSCI Austria Capped ETF (EWO); iShares MSCI Switzerland Capped ETF (EWL).
Gundlach is blunter.
He's following the money, and the markets.
"Non-U.S. investing is already starting to win," says Gundlach. "Time to ride that train."
Livermore would have concurred. Finding and exploiting trends based on his trading principles is what I do every day for my members. It is not always easy. The markets throw plenty of mixed messages. The key is to be diligent.
Banks and smaller stocks are behaving poorly. At least for now, they should be avoided.
Technology leaders, however, are strong. They have not broken trend. There is no reason to sell. And that goes double for European stocks, which look like they are going to kick into a higher gear.
Best wishes,
Jon Markman