Bitcoin Retesting $30,000 Level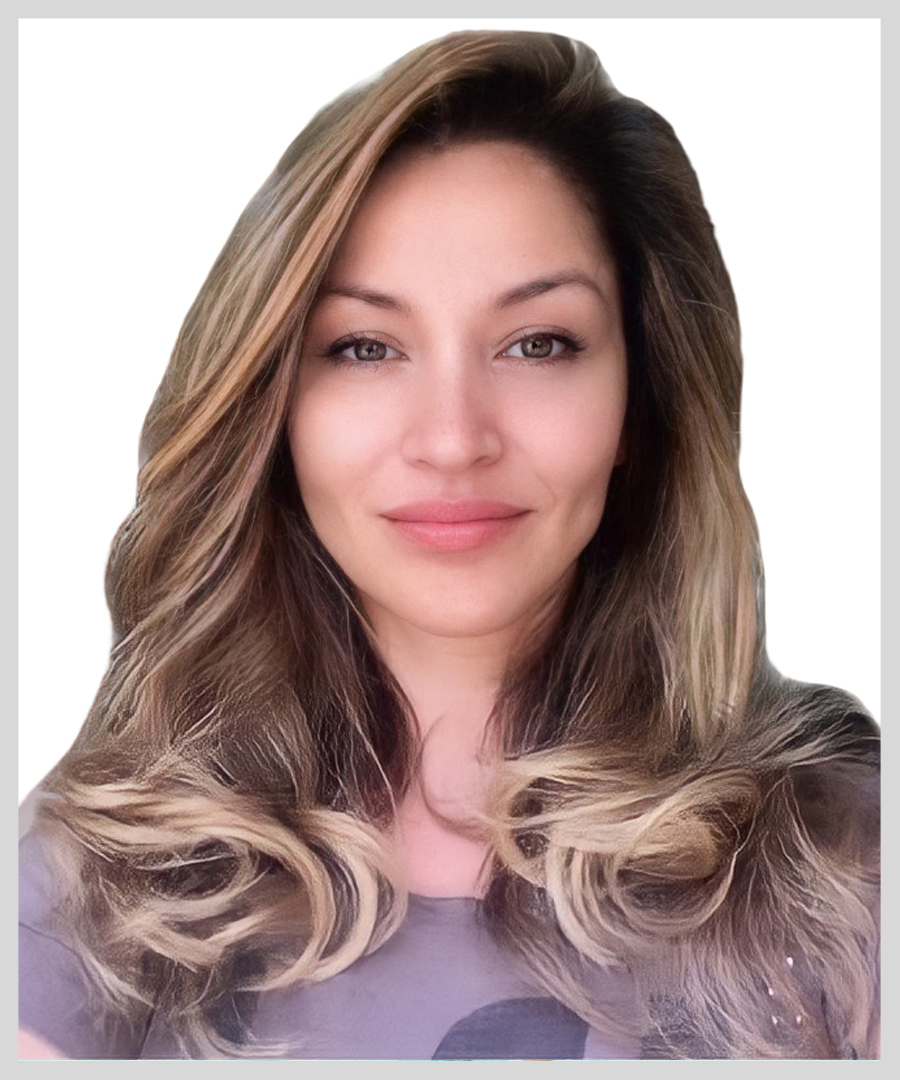 Last week, Bitcoin's (BTC, Tech/Adoption Grade "A-") weekly closing price was below $32,000. This was the lowest weekly close since December 2020, and it made the King of Crypto look weak.
It is no wonder that BTC is now retesting support at the $30,000 level.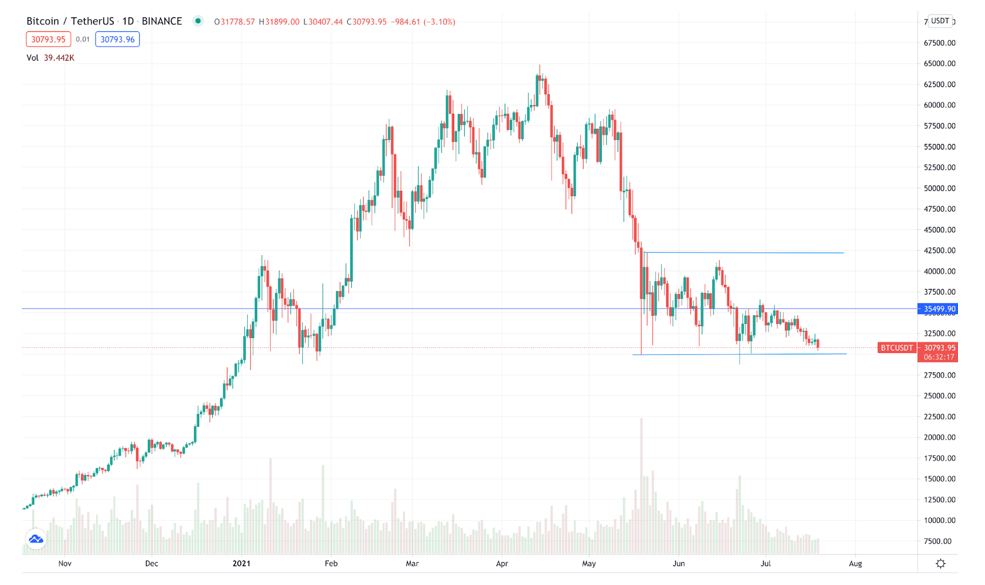 Right now, it is testing the lows of the channel, which so far had significant support from buyers.
BTC is trading within a lower range of the 50-day-old channel, as can be seen on this daily TradingView chart. If it continues to fall past the $29,000-$30,000 level, the next level of support would be near $26,000.
Ethereum (ETH, Tech/Adoption Grade "A") also looks weak, testing its downside support at $1,800 again, as can been seen on this daily TradingView chart.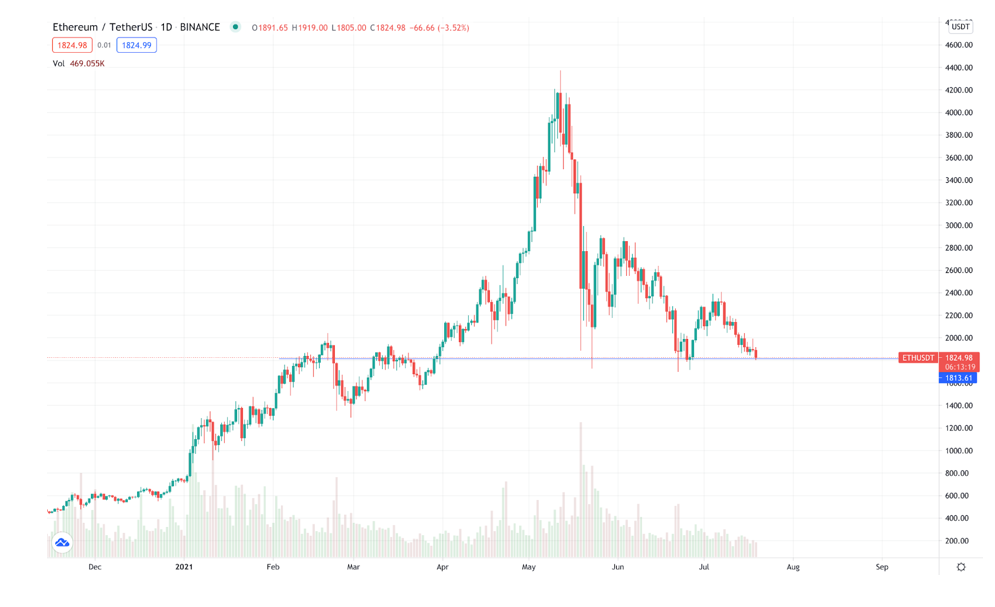 Although the price action doesn't look so great right now, on-chain data reveals the battle between institutional bears and retail bulls through its mixed signals.
For example, HODLers (those who are holding BTC for a long time) and miners are showing incredible resilience. According to data from Glassnode, long-term holders currently possess 75% of circulating supply (6% at a loss, 69% in profit).
Obviously, the majority of March-May coins were already spent and sold.
When we look at netflows from exchanges, we can also see an increase in BTC outflows, which makes this look like a quiet dollar-cost-averaging accumulation phase.
The number of ETH on exchanges is gradually decreasing as well, reaching new lows not seen in three years.
Why? Because people are bullish on ETH and are moving it from exchanges in order to use it in decentralized finance (DeFi).
At the same time, though, Grayscale Bitcoin Trust (OTC: GBTC) has been trading at a larger discount in July than in the second half of June due to decreased institutional demand.
The demand for the all-purpose Bitcoin exchange-traded funds (ETFs) has slowed down, but over-the-counter (OTC) deals for real Bitcoin seem to be growing.
Notable News, Notes and Tweets
What's Next
While we have been in a quiet dollar-cost-averaging accumulation phase for weeks, this phase may end soon with significant volatility.
Bitcoin is trading on the edge of the most significant support level right now, and there are two possible scenarios from here ...
Scenario A: (High Probability) If Bitcoin holds above $30,000, it will reaffirm our view that Bitcoin is continuing to build a base for the next major phase of this bull market.
Scenario B: (Low Probability) If it closes cleanly below $30,000, then the next important support level would be the all-time high of the last major bull market — somewhat above the $20,000 area.
But looking beyond the near-term outlook, neither scenario will change our view about the coming parabolic phase of the crypto four-year cycle.
Whether that phase begins from current levels or from lower levels, everything tells us the next major move will carry Bitcoin and the entire crypto market far beyond their recent all-time highs.
Best,
Marija Matic