BTC and ETH Are Gathering Bullish Momentum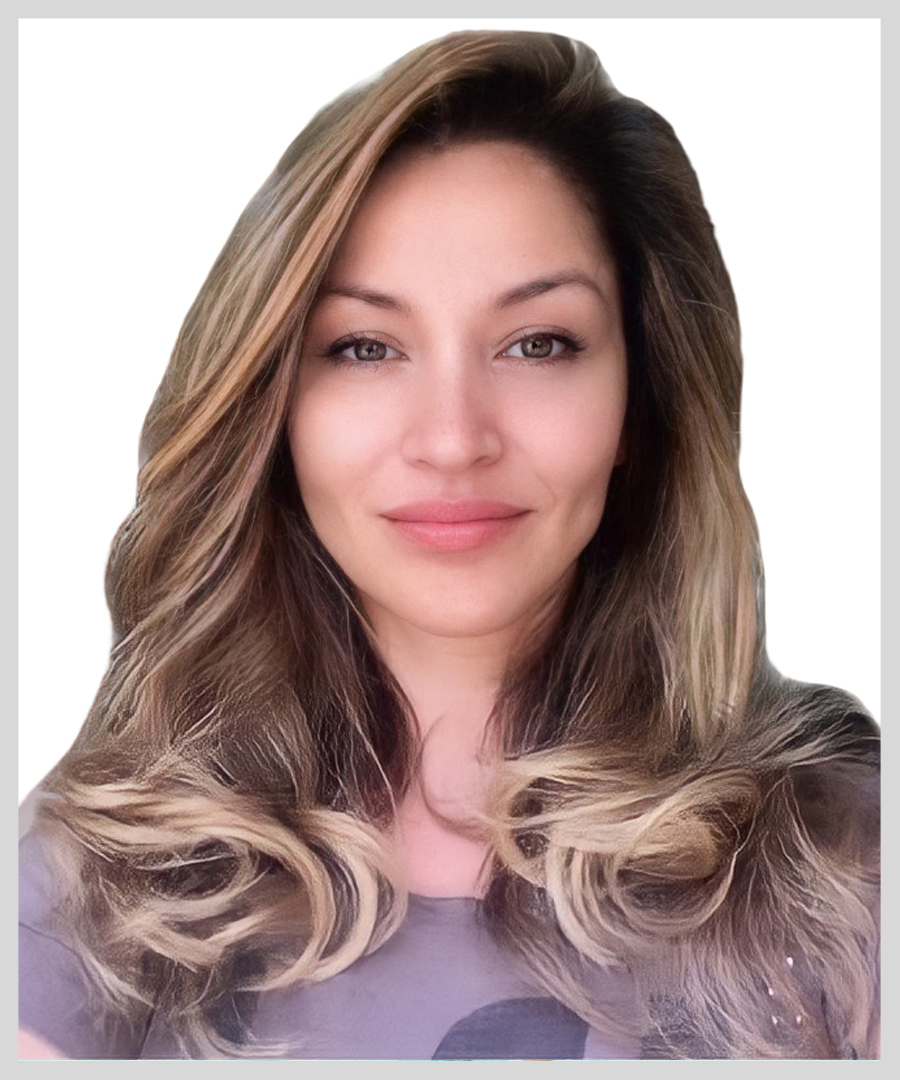 After a dramatic short squeeze that killed the majority of the bears, Bitcoin (BTC, Tech/Adoption Grade "A-") is testing resistance of $41,000. Things will start feeling really bullish if it breaks the $41,000-$42,000 level and holds on retest. Such a move could potentially propel the King of Crypto to around $52,000 levels.
For now, $36,000 is the main support that needs to hold in order to provide a chance for this bullish scenario to play out.
BTC also has a chance to print a bullish monthly candle pattern called Morning Star in three days.
On the other hand, the trading volume is still low, and on-chain usage metrics are not painting an optimistic picture. Hence, we'll have to wait and see if BTC will have enough power to break out and hold above its two-month-old trading range.
And as you can see from this TradingView BTC/USDT daily chart, Bitcoin is right on the verge of breaking out of this range:
News in the last seven days has been dominated by bullish statements of investment banks and large investors such as Elon Musk, founder of Tesla, Inc. (Nasdaq: TSLA), and Jack Dorsey of Twitter, Inc. (NYSE: TWTR) fame.
On the other hand, fear, uncertainty and doubt (FUD) news mostly came from regulators and Binance, the largest crypto exchange in the world. Binance was under a regulatory crackdown, being banned by a new regulator each day.
This was a wake-up call for the exchange, which decided to do something about it. The most dramatic decision was to decrease leverage twentyfold as well as decrease the daily withdrawal limits for unverified accounts from 2 BTC ($80,000) to 0.06 BTC ($2,400).
The only news from Binance that was cheered by users was the support of Polygon (MATIC). It's now possible to deposit and withdraw tokens from Binance via the cheap and instant Polygon network.
This means that non-U.S.-based users of Polygon decentralized finance (DeFi) can now avoid the Ethereum-Polygon bridge for conversions and save on bridging fees. If Coinbase Global, Inc. (Nasdaq: COIN) or other large U.S.-based exchanges follow suit, Polygon's usage will soar, making its MATIC token one of the most bullish altcoins on the market.
Ethereum (ETH, Tech/Adoption Grade "A") is currently trading at $2,317 and looks even more bullish than BTC. It has the same number of green daily candles and is on the verge of a potential breakout, as can be seen on this ETH/USDT TradingView chart:
The Ethereum community is awaiting the London Fork upgrade that should come on Aug. 4. If the upgrade goes smoothly, it will make ETH bullish. This could be one of the main narratives behind the potential rally.
Regarding the overall crypto market, we can see that sentiment has changed from "extreme fear" to "neutral" in just three days: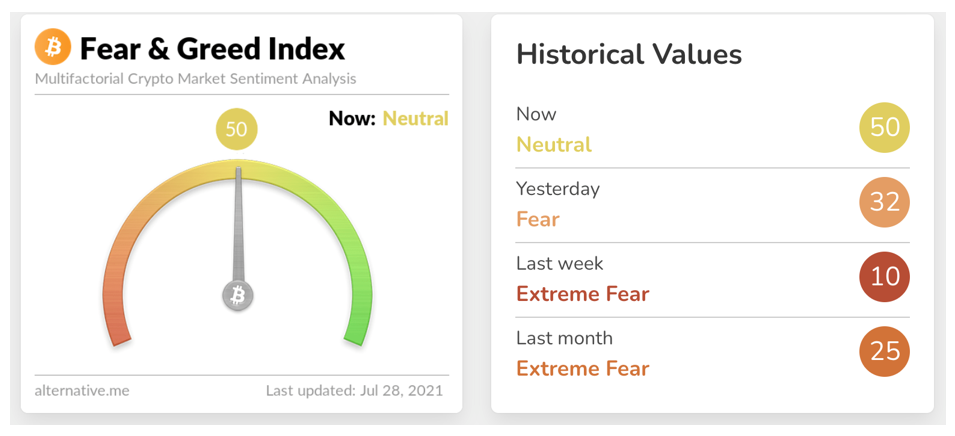 Source: Alternative.me
Notable News, Notes and Tweets
• Michael Saylor retweeted this interesting BTC article by Genesis Digital Assets via CoinDesk ...

• Eric Yakes goes after Senator Warren in this tweet, calling out her condemnation of Bitcoin as "shadowy."

• The Polygon network has reached 600,000 daily active users. It grew more than 100 times since January.
What's Next
The main bullish narratives are the smooth London Fork upgrade and redistribution of the ex-China hash rate. Additionally, potential adoption announcements by Amazon.com, Inc. (Nasdaq: AMZN), Tesla or any other giant could propel the BTC breakout out of its two-month-old trading range.
But FUD is still coming from regulators and politicians that are threatening a crackdown on DeFi and stablecoins since they see them as a threat to the current financial and banking system.
Ironically, stablecoin FUD could prove to be bullish for some, like MakerDAO (Decentralized Autonomous Organization), which issues the only truly decentralized stablecoin, Dai (DAI).
DAI's value of $1 is overcollateralized with crypto at all times and does not depend on the external banking system and cash reserves.
The DeFi crackdown, on the other hand, would be a test that could filter out really decentralized projects from those that are not.
But before that happens, it'll be interesting to see how this test will be passed by Synthetix (SNX) and Mirror Protocol (MIR), which are issuing synthetic assets such as stocks.
Best,
Marija Matic