Chinese Miners Hold Firm to Bitcoin Even After Shutting Down Rigs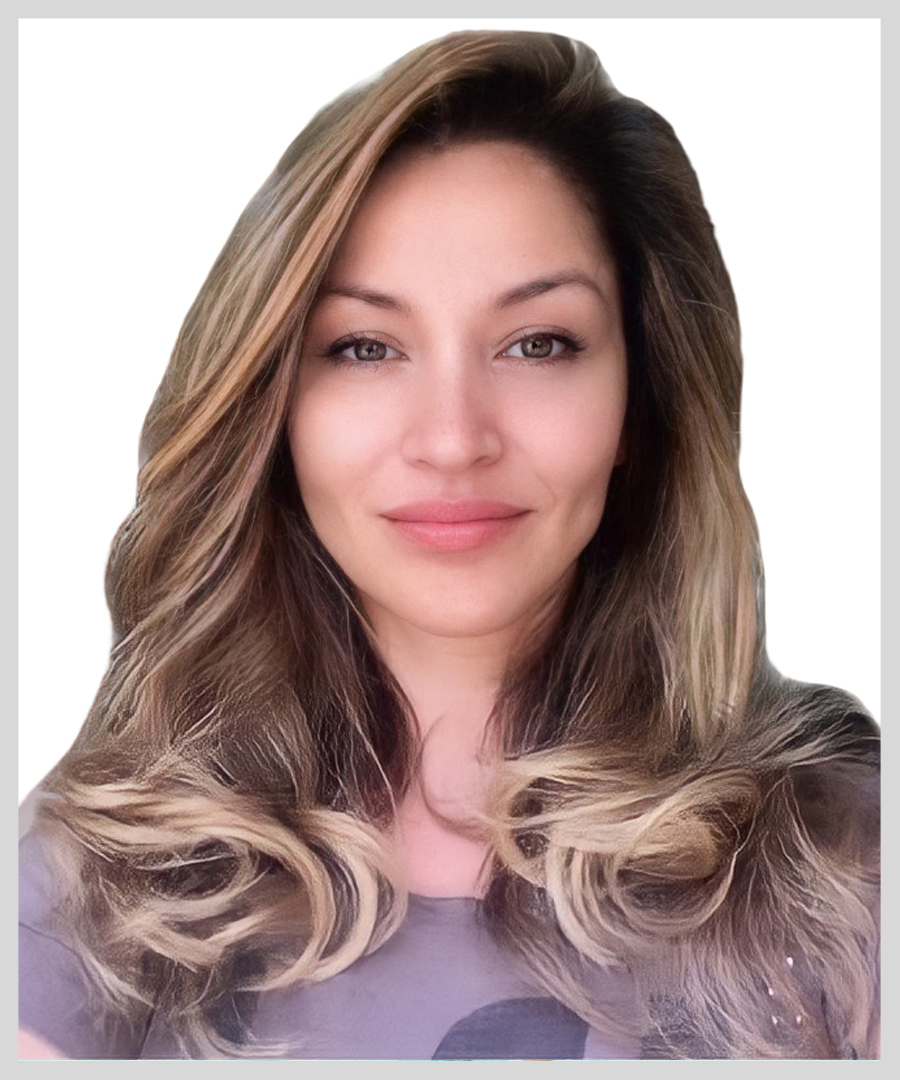 China's crackdown on mining and trading has made the price of Bitcoin (BTC, Tech/Adoption Grade "A-") bearish.
Bitcoin failed to break through its overhead resistance at $42,000 last week and has plunged to $32,000 today due to additional announcements from China.
China's Central Bank has ordered banks and payments firms to promptly cut payment channels for cryptocurrency trading. They were ordered to stop providing services such as opening accounts, registration, transaction, clearing and settlement for crypto speculations. Institutions are obliged to comprehensively investigate and identify virtual currency exchanges and over-the-counter (OTC) dealers' accounts.
This is not the first time China has cracked down on crypto trading — in 2017, it shut down local exchanges. And now, just as then, BTC is reacting negatively.
Despite this price drop, the King of Crypto is still trading inside the month-old channel between its May low and overhead resistance: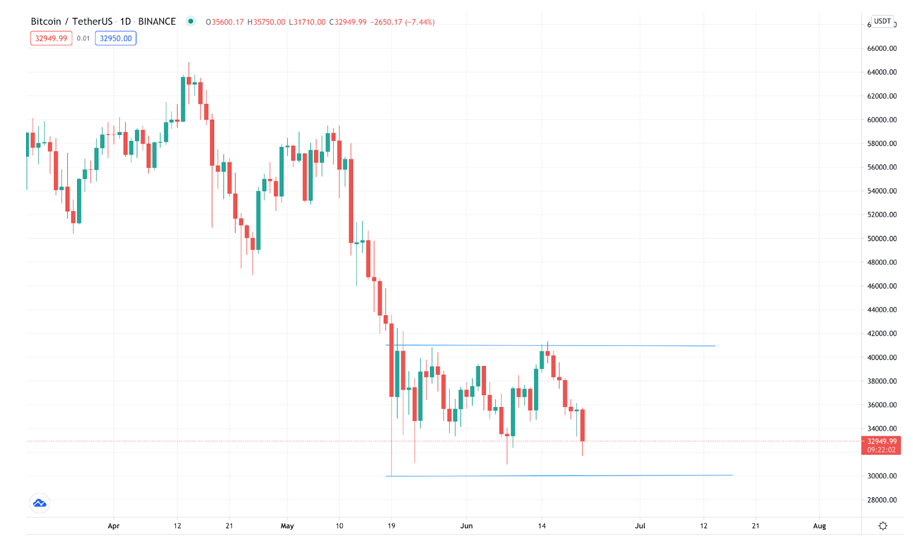 Image: TradingView
This channel will be broken if the price goes below $30,000, which would be a bearish signal, or above $42,000, a bullish sign.
Right now, though, the daily death cross between two key levels (50-day and 200-day moving averages) doesn't make us feel optimistic:
Image: TradingView
Other indicators look bearish as well:


1. Bitcoin's network value to Metcalfe (NVM) ratio, which calculates daily active addresses according to Metcalfe's law, has exceeded 1.5 for the first time since April 17. This means the number of BTC users has declined sharply.

2. The growth of Tether (USDT) supply has been very slow in June, indicating that there is a very limited inflow of new money in the market.

3. The crackdown on Chinese mining has made Bitcoin's hashrate drop to a nine-month low of around 100 EH/s. This is a dramatic drop of over 40% from the all-time high of 180 EH/s.
Interestingly, though, Chinese miners seem to have "diamond hands" and are not selling their Bitcoin.
In fact, the amount of BTC miners is periodically sending to exchanges has been declining since March.
The Chinese government may force large miners to sell their rigs, but they cannot force them to sell their crypto.
Nevertheless, this crackdown will definitely affect China's loss of dominance in the crypto arena. As the reports are coming in, farms are already shipping their rigs to the United States and other countries.
While miners seem to have some of the shiniest diamond hands, let's have a look at other strong HODLers.
Exchange-traded funds (ETFs), countries, public companies and private firms hold 6.83% of Bitcoin's supply combined, according to Coin98 Analytics.
The largest holders among them are:


1. Grayscale Bitcoin Trust (OTC: GBTC): 654,600 BTC



2. Bulgaria: 213,519 BTC



3. Block.one (private company): 140,000 BTC



4. MicroStrategy Inc. (Nasdaq: MSTR): 105,000 BTC



5. 3iQ CoinShares Bitcoin ETF (TOR: BTCQ.TO): 48,466 BTC



6. Ukraine: 46,351 BTC



7. Tesla Inc. (Nasdaq: TSLA): 42,902 BTC
Notable News, Notes and Tweets
• Chinese logistics firm is airlifting Bitcoin mining machines to the United States. The logistics company advertises crypto mining products delivered to the door, tax on both ends cleared. Price per kilo is as low as $9.37.

• MicroStrategy acquires additional Bitcoin and now holds over 105,000 in total.

• Agricultural Bank of China (the third-largest bank in the country) prohibited the use of its services for crypto-related transactions.
What's Next
$30,000 is a crucial support level. We may see some relief bounces there. But if bears manage to break it, we could see levels slip to the lower $20,000s.
Altcoins are, of course, waiting to see what Bitcoin will do next. Its latest move down has dragged the broad market with it.
Ethereum (ETH, Tech/Adoption Grade "A-") has broken its support level of $2,200. Its next downside support level is $1,700.
The expiration of the largest ETH option of 2021, worth around $1.5B, will happen on June 25. This may influence some very volatile moves in the next several days. Lots of ETH is also locked in protocols such as Maker, with liquidation levels close to current prices. If these liquidations are triggered, we could potentially see a further decline.
Some bullish news would be needed to turn the tide around.
Best,
Marija