Are Microsoft-type mega-IPOs coming back?
"Every single company we talk to is looking at how they can apply blockchain to various areas."
— Mark Russinovich, CTO, Microsoft Azure
I was a retail stockbroker at the Seattle Merrill Lynch in the 1980s. This put me at ground zero for Microsoft's IPO.
My phone rang for weeks leading up to the March 1986 event. Many clients who lived in the local area were desperate to get their hands on even just a small piece of it.
Fortunately, Merrill Lynch was one of the lead underwriters for the Microsoft IPO. That meant I was sitting on several millions of dollars' worth of orders.
I anticipated making tens of thousands of dollars in commissions when shares hit the market at their $21 offering price.
Not even close!
As it turned out, all the brokers in my office and other Merrill Lynch offices around the state were also saturated with orders for the Microsoft IPO. So when the office manager handed out sealed envelopes with each broker's allocation to those coveted IPO shares, I was shocked to see that I had only been allocated 25 shares.
Twenty-five lousy shares!
My big commission dreams disappeared in a puff of smoke. But there was no time to mourn because I had to call more than 100 of my customers to tell them the bad news.
Several insulted me, and a couple even fired me. That included the one customer to whom I gave my entire 25-share allocation!
"Look, I need a broker with pull, not a small minnow like you," he said.
Ouch!
Microsoft was leading the personal computer revolution 32 years ago. Its stock has since soared into the triple-digits.
I hope those lucky enough to get in on that IPO are still holding on and adding to their positions. That's because Microsoft is now on the cutting edge of what I think will be an even-bigger, even-more-profitable revolution.
What I'm talking about is the adoption of blockchain technology. And Mark Russinovich, the chief technology officer of Microsoft
Azure (the company's cloud division), thinks so too:
Combining Blockchain and Artificial
Intelligence could be explosive!
Just ask Benson Wang, a restaurant owner in Singapore. Blockchain helped him reduce his energy bill by 25%.
How? With a new blockchain-band platform that uses artificial intelligence to match consumers with the best rate plan based on their energy-use patterns.
Today, he's saving $660 a month.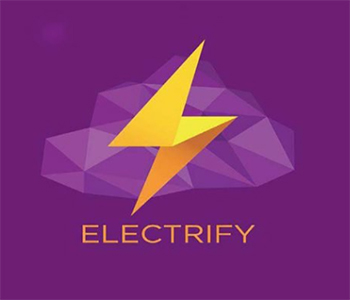 Electrify plans to open to retail customers in Singapore this fall, before expanding into Japan and Australia. Currently, it's only available to commercial customers.
Wang is far from alone. Some 500 Singapore businesses have saved a combined US$1.1 million in the last year by switching to Electrify, a new blockchain-based utility service.
Electrify bands hundreds of small consumers together and gives them bulk buying power. It also swaps them into the lowest-cost producer that optimizes their discounts.
Electrify is a private company, so you can't invest in it yet. But there are thousands more new blockchain upstarts. The best of them will go public, and some could find their way into my recommended buy list.
There are HUGE crypto profits to be made, and some of the fattest gains are going to come from the stocks of blockchain-based upstarts.
Bottom line: There is more than one way to skin the crypto cat. As investors, we have a lot to look forward to. This intersection of the crypto/blockchain world with artificial intelligence to help people save money is just the tip of a Microsoft-sized iceberg.
So stand by!
Best wishes,
Tony