Vanguard leads the financials forward with blockchain
John Bogle, the founder of the Vanguard family of funds, was one of the crankiest men I've ever met in the investment business. But he was also a passionate consumer advocate and one of the most important innovators the industry has ever had. I truly admired him.
Bogle passed away in January, but his legacy of innovation lives on at mutual fund giant Vanguard.
Vanguard is now taking the technological lead at incorporating blockchain technology into a key piece of its business model. And true to Bogle's legacy, it is doing so to protect consumers and continue its relentless drive to keep costs low.
Plenty of other financial institutions have been testing blockchain projects and implementing blockchain programs on a limited scale. But giant Vanguard is jumping in with both feet.
Blockchain, which is the software behind cryptocurrencies like Bitcoin, offers an ironclad way to keep data secure and unhackable. Since February, Vanguard has been using blockchain to manage data for some of its mutual funds. That includes its largest mutual fund, the $800 billion Total Stock Market Index Fund.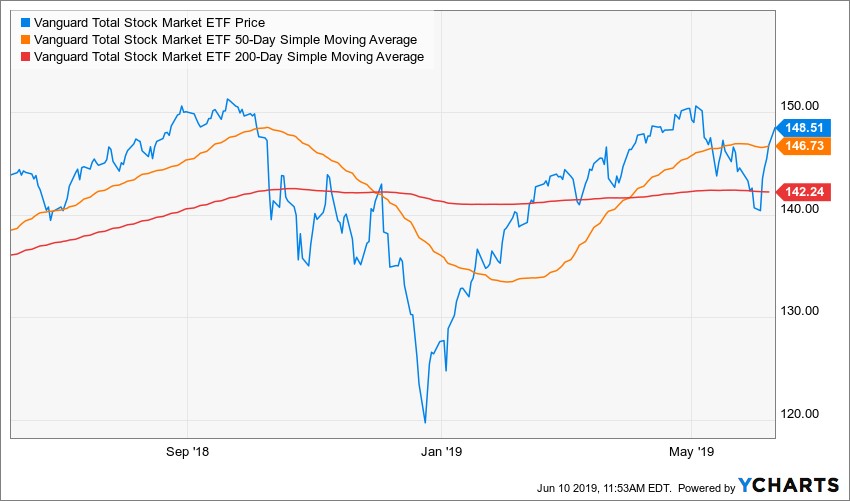 Since February, Vanguard has been using blockchain help manage data for its largest mutual fund, the $800 billion Total Stock Market Index Fund, along with some of its other widely used financial products.
Overall, Vanguard is using a blockchain system on $1.3 trillion, or 25%, of its $5.2 trillion in assets. Vanguard is the first major financial institution using blockchain at that extent.
Vanguard is one of the early blockchain adopters, but I predict this technology and its applications across the financial industry will be as revolutionary as the personal computer, the World Wide Web and the mobile phone.
Yes, that big!
This is why you need to allocate a significant part of your portfolio to the blockchain champions.
Most blockchain winners will be small companies you've never heard of, which is true of any developing industry. Who heard of Apple in the 1980s? Or Google in the 1990s? Or Facebook in the early 2000s? Their earliest stock investors should be rolling in dough today.
Those are the type of companies I cover and recommend in my Weiss Crypto Investor newsletter.
It's easy to jump on the blockchain bandwagon with ETFs, such as:
Amplify Transformational Data Sharing ETF (BLOK)
Reality Shares Nasdaq NexGen Economy ETF (BLCN)
First Trust Indxx Innovative Transaction & Process ETF (LEGR)
Innovation Shares NextGen Protocol ETF (KOIN)
Don't be concerned that none of the above ETFs contain the word "blockchain" in their name. From some silly reasons, the SEC has prohibited the ETF industry from using "blockchain" in their name.
Those blockchain-focused ETFs should do well, but as I said earlier, the big bucks — the REALLY big bucks — will be made on the handful of stocks that are cashing in on the blockchain gold rush.
I'm talking about grand slam, home run type of profits -- the kind that could set you up for life! Unlock your access to these opportunities today with a nominal $59 investment.
Blockchain stocks can be volatile as heck. But if you can tolerate the roller coaster ride, this is the best opportunity you'll run into for decades. I think this could be the best investment opportunity in my lifetime. Perhaps yours as well.
Best wishes,
Tony Sagami