Here's What Weiss Data Shows About Florida, Texas Insurers in the Wake of Powerful Twin Storms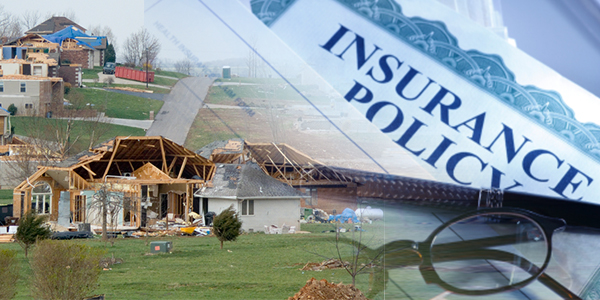 Hurricane Harvey recently hammered Texas, causing losses that could eventually total tens (or even hundreds) of billions of dollars. Now in Hurricane Irma's wake, many are wondering about potential storm losses in Florida.
So how do insurers in both states measure up? Can they handle the worst that Mother Nature is dishing out? Here is a breakdown of what our proprietary Weiss Ratings data shows.
Currently, there are 432 P&C insurers writing homeowner's, auto, commercial, or farm policies in Texas. But not all of them are taking on the same levels of risk. Some are more invested in the state than others.
Out of those 432 insurers, 45 have exposure of 50% or more. In other words, half or more of their total homeowner's, auto, commercial, and farm insurance business is in Texas — leaving them heavily exposed to the aftermath of Hurricane Harvey or other potential regional disasters.
Weiss Ratings rates 44 of those 45 P&C insurers. Here is their ratings breakdown:
As you can see, 84.1% are rated either "B" (Good) or "C" (Fair), and only 15.9% are considered vulnerable. So, this is some encouraging news for the industry and policyholders in the area.
Now let's switch gears to Florida and see P&C ratings for insurers with the same level of exposure there.
Overall, there are 332 P&C companies with homeowners, auto, commercial, or farm exposure in Florida. Some 56 of them have 50% or more of their business in the state.
Out of those 56 P&C insurers, Weiss assigns a safety rating to 54 of them. Here is their ratings distribution:
Overall, 83.3% of P&C insurers with half or more of their business in Florida sport either a "B" (Good) or "C" (Fair) safety rating. Only 16.7% are rated "D" (Vulnerable), and there are no "Es".
That strength stems from the fact Florida hasn't experienced a major hurricane strike in over a decade. So regional insurers had plenty of time to recoup their losses and rebuild after multiple storms in the early 2000s. Many new companies also entered the market, particularly in the homeowner's insurance arena.
The bottom line is that our Weiss Safety Ratings suggest P&C insurers with heavy exposure in Texas and Florida are largely stable, with 84.1% and 83.3% of them, respectively, rated "Good" or "Fair". But it goes without saying that storms like Hurricane Irma can put them to a real test. Only time will tell if their relative stability will prove enough, what with claims and damage assessments beginning to pour in.
So be sure to check your home, auto, or business insurer's safety with Weiss Ratings. Doing so will prevent you from potentially significant financial hardship in the next natural disaster.
Think Safety,
Gavin Magor
Insurance Insights Edition, By Gavin Magor, Senior Financial Analyst
Gavin has more than 30 years of international experience in credit-risk management, commercial lending and insurance, banking and stock analysis and holds an MBA. Gavin oversees the Weiss ratings process, developing the methodology for Weiss' Sovereign Debt and Global Bank Ratings. Gavin has appeared on both radio and television, including ABC and NBC as an expert in insurance, bank and stock ratings and has been quoted by CNBC, The New York Times, Los Angeles Times, and Reuters as well as several regional newspapers and trade media.