This Big, Green Bull Will Knock Wall Street on Its Keister
There is a big bull market brewing right now — in an industry that Wall Street has given up for dead. Select stocks in this industry are having a four-alarm fire sale. If you buy the right ones now, you can ride this bull to the bank.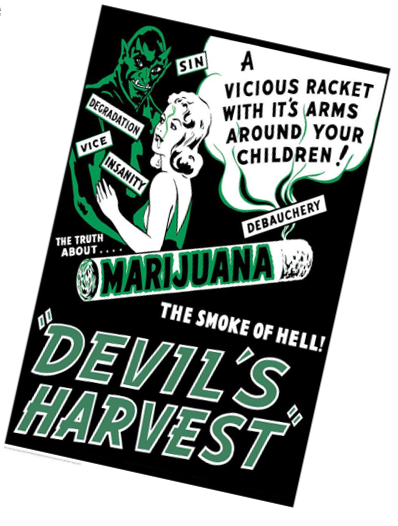 I'm talking about marijuana. Prudes call it "the devil's lettuce," even though it's less harmful than alcohol and not addictive like prescription medication. It's their loss because there's a bumper crop of potential gains just waiting for the taking. While Wall Street waffles, you can seize those profits!
Fact 1: Revenue and Earnings Boom!
One leading U.S. multistate operator (MSO) after another is reporting excellent earnings. I'll give you just one example — Curaleaf Holdings, Inc. (OTCQX: CURLF). I recommended it to my Marijuana Millionaire Portfolio subscribers previously, and they have nice open gains. I just think those gains are about to get much bigger if earnings are any clue.
Curaleaf just reported quarterly revenues that climbed 170% year over year. What's more, gross profit jumped by 287%! Looking forward, the company expects revenues to jump another 21% in the second quarter from the first quarter!
Tech companies would kill for that kind of growth. And Curaleaf isn't alone. Looking at the top five U.S. cannabis companies by revenue growth, the first quarter saw year-over-year gains of 227% … 230% … 504% … 594%!
Fact 2: Public Sentiment Is Solidly Pro-Legalization
I've talked in the past about how seven in 10 Americans think the use of marijuana should be legal. That's from the latest Quinnipiac poll, and other polls confirm that marijuana is more popular than ever.
A really interesting thing is how few think marijuana should be illegal. According to the latest Pew Research poll, fewer than one in 10 Americans think pot should be prohibited.
Heck, that makes cannabis more popular than many, many things, including Congress!
Speaking of which, do you know who has come out in favor of legal weed? Senate Majority Leader Chuck Schumer.
In fact, Schumer recently went to New York City's annual Cannabis Parade & Rally to reaffirm his commitment to Federal pot legalization. While there, Schumer told reporters that the release of his cannabis legalization bill is "imminent."
We don't know what's in the bill yet. But from his previous tweets, we know that Schumer favors easing the onerous tax burdens on cannabis companies, as well as expunging previous convictions and preventing monopolies.
Let me tell you this: Full legalization could light up the booster rockets on U.S. cannabis stocks.
And Schumer has the best reason to support legalization — money! Money for states and cities.
Fact 3: Green Harvest for Cash-Strapped States
The cannabis industry will inject $92 billion into the U.S. economy this year, and its impact could balloon up to $160 billion by 2025. That's according to the just-released MJBizFactbook from MJBizDaily.com …
In California alone, $20 billion is anticipated to flow into the state this year. As states begin to recognize the importance of another income stream, it could catalyze a cascade of legalizations out of pure necessity.
Cannabis will create jobs and provide much-needed tax revenues for states struggling to balance their budgets because of pandemic-related challenges. A large portion of marijuana sales will help local communities, as MJBizDaily predicts that every dollar spent will provide $2.50 of economic stimulus.
The only thing more popular among politicians than jobs is higher tax revenues.
You put these three facts together … and I think we're looking at federal legalization a lot sooner than many people realize. Wall Street is certainly asleep at the switch. Now's your chance to get in ahead of the "white shoe crowd."
Individual stocks are the best way to play it, and I'm giving my Marijuana Millionaire Portfolio subscribers my hottest picks. But there are a bunch of exchange-traded funds (ETFs) in this industry, and they hold baskets of stocks, so they might be better if you have less risk tolerance.
One of the better ones is the AdvisorShares Pure U.S. Cannabis ETF (NYSE: MSOS). As the name says, it concentrates on U.S. cannabis stocks, avoiding many of the Canadian cannabis stocks that can't get out of their own way (why Canadian cannabis is in trouble is grist for another column).
MSOS holds a basket of stocks including Curaleaf, Trulieve Cannabis Corp. (OTCQX: TCNNF), Green Thumb Industries Inc. (OTCQX: GTBIF), Cresco Labs Inc. (OTCQX: CRLFBF) and more. It has a total expense ratio of 0.74%. And it JUST pulled back to important support …
Sure, MSOS could go test more support that's even lower. But MSOS is trading at a discount to levels it hit in February. Remember to do your own research before buying anything.
If you like this idea, I'll have a lot more to say on cannabis when I speak at the Orlando MoneyShow on June 12. You can find out more about that conference by clicking here.
The next marijuana bull market is snorting and pawing the dirt, just around the corner. It's about to charge.
Be ready — the profits could be extraordinary.
All the best,
Sean