Sean Brodrick
|
Natural Resources Analyst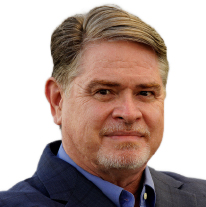 The Indiana Jones of Natural Resources
In his three decades as an investment analyst, Sean Brodrick has sifted through terabytes of data and traveled tens of thousands of miles in search of companies that can make a transformative difference in the lives of investors — especially in the field of natural resources.
With his boots-on-the-ground experience, he has visited mines, met executives in person, discovered hidden opportunities, and revealed hidden dangers.
This is why he is best known as the "Indiana Jones" of natural resources.
Sean was also among the first to write about the commodity supercycle, now well recognized by experts worldwide. Plus, he has often been among the first to recognize major resource and tech megatrends that have transformed our world.
Sean Brodrick currently edits five Weiss services — The Wealth Wave, Wealth Megatrends, Supercycle Investor, Gold & Silver Trader and Marijuana Millionaire Portfolio and is the author of the best-selling book, The Ultimate Suburban Survivalist Guide: The Smartest Money Moves to Prepare for Any Crisis.
He also contributes regularly to one of Canada's premier financial websites, HoweStreet.com, and has appeared on CNBC, Fox Business, CNN and Bloomberg.