How to Spot a Golden Opportunity
In the first installment of this three-part series, I introduced you to the looming mega-rally in metals, specifically in gold.
It's something members of my trading service, Resource Trader, are already positioned for.
They're sitting on double-digit open gains in companies specializing metals and — of course — gold.
Today, in our second installment, I'm going to discuss …
Four Traits I Look for in a Gold Miner
It's not fair or wise to compare explorers to developers, or developers to producing miners.
That said, there are some common basics I want in all my stocks.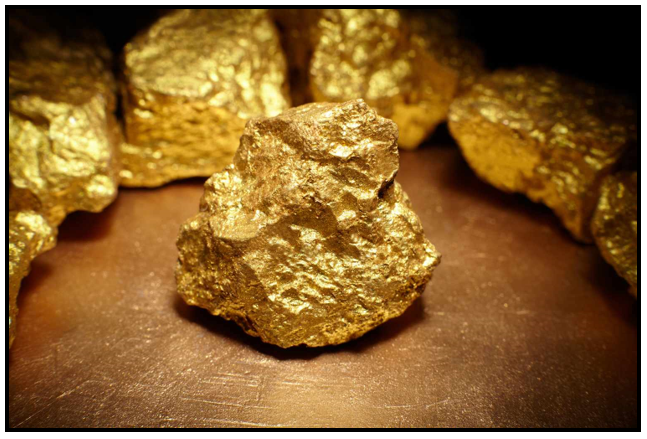 So, what makes for a good mining stock? The acronym G.O.L.D. will tell you all you need to know:
G: Geography
Is the project in a business-friendly area? The best place to look for gold is often next to an existing mine ... or right where an old mine used to be.
At the same time, you must know the politics of where the project is located. Are there bandits? Grabby politicians? Nongovernmental agencies that just seem to be put on God's green Earth to make life difficult for miners?
Obviously, you want to avoid those kinds of places. Stick to places where good companies can thrive and not be used as piggy banks by locals or politicians.
O: Ore Quality
I'm looking for higher-grade projects. The average grade of gold projects in North America is 1.2 grams per metric ton. Ideally, I would like projects that grade at least that high.
That doesn't rule out lower grades. But only if they're easy to mine and have good metallurgy. In other words, high recovery rates on the processed ore.
For example, I know a mine in Latin America that has difficult metallurgy. The gold in the ore is so fine that it simply slips through the system. Result: They recover only about half the gold they mine!
The company has to build a whole new plant to try and recover more gold. Who needs that headache?
Instead, look for mines that can recover 75% or more of the gold in their ore.
L: Leadership
Management is so important. As is the rest of the team, which is a function of leadership.
In gold mining, the management team is more important than the resources the company is sitting on. Guys who have succeeded in mining in the past are more likely to do so again.
Good management is more likely to attract cash or have ready access to cash. The fact is, in this business, money follows money. Banks and funds that gave money the first time a business hits it big are 10x as likely to give it the second time they're asked.
And good management always has a great plan. Plans may change, but adaptability is a sign of good management.
D: Discovery
There is a term for exploration upside in the mining business: blue sky.
It usually refers to the size of the resource. In other words, if a resource extends on all sides, it's open like the sky.
Blue sky also means untapped opportunities. I want projects with plenty of blue sky, or potential expansion of the existing resource. That way, they aren't overpaying for the project and are potentially getting a real bargain.
I regularly check out these four physical things through in-depth analysis, talking to the company executives and boots-on-the ground visits.
And for me, it's key to separating the wheat from the chaff.
To sum up: We've got geography, ore quality, leadership and discovery.
Put it all together and that's my mnemonic to describe what I'm looking for in companies: G-O-L-D.
Keep your eyes on your inbox for the final installment of my three-part metals series.
Best wishes,
Sean