VIDEO: DeFi-ing Expectations With Chris Coney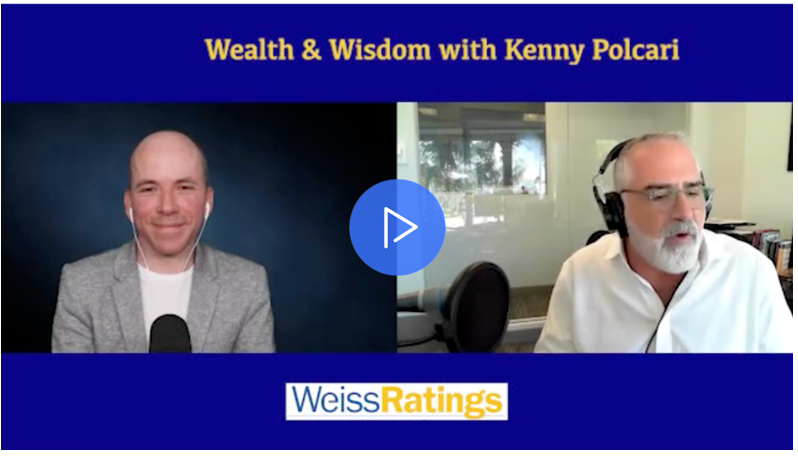 Welcome back to Wealth & Wisdom, my brand-new weekly video update for Weiss Ratings Members.
Every Tuesday, I uncover what's working throughout the Weiss universe … and how to put our team's wealth of knowledge and experience to work for you.
Last week, Dr. Martin D. Weiss and I revealed what you need to know about inflation, interest rates and other potential threats to your wealth and well-being. You can watch that here.
This week, I welcomed our resident cryptocurrency educator, Chris Coney.
Chris is among the world's most experienced educators in the field of decentralized finance (DeFi) and cryptos overall.
The market action has been challenging in traditional assets as well as in crypto. So I called up Chris to get his thoughts.
In today's video, Chris and I discuss how:
• Crypto continues to be in hyper-growth mode.

• DeFi empowers investors and individuals, in the same way the internet did before it.

• This cutting-edge technology can be applied to many other sectors … and the profit potential this opens up.

• Some key terms you should know, even if you're not quite ready to invest yet.
Click here to watch this brand-new video now.
If you'd like to read the transcript, you can do so here.
To your Wealth & Wisdom,
Kenny Polcari
Host
P.S. As Martin and I discussed last week, we're witnessing a convergence of crises that are set to impact investors' lives and their portfolios in a big way. Today at 2 p.m. Eastern, he's unveiling a brand-new video that takes you step-by-step through what's coming next and what you can do about it to prepare. Click here.