VIDEO: Grab High Profitability in Crypto Markets Now
Welcome back to Wealth & Wisdom, my weekly video update for Weiss Ratings Members.
In this week's episode, I speak with Juan Villaverde and Alex Benfield about the state of the crypto markets — where it's been, where it's going and where we are right now — as well as what people should really be concerned about.
And there are no two people better qualified to talk about the state of the crypto markets than Juan and Alex, who are both analysts here at Weiss Ratings and editors of Weiss Crypto Portfolio.
When Juan began applying his algorithms years ago, discovering a regular cyclical pattern. And he has since used it to build the world's first crypto timing model based on cycles. Thanks to his analysis, the Weiss Ratings team has accurately picked the top and bottom of major crypto booms and busts.
And if you recall, I spoke to Alex just last month about crypto, so he really needs no introduction. But to refresh your memory, using his expertise and experience working as a data analyst at a major cryptocurrency data firm, Alex focuses on timing the market to optimize medium- and long-term swing trades on blue-chip cryptos.
Additionally, Alex is able to gauge market sentiment data to find rising lesser-known crypto assets ready to explode in growth.
In fact, members of Juan and Alex's Weiss Crypto Portfolio service are seeing whopping open gains in top cryptos:
• 302.7% in this open-source blockchain with smart contract functionality.

• 206% in this digital currency that can be transferred on its peer-to-peer network.
We have a lot to cover today, so let's get right to it: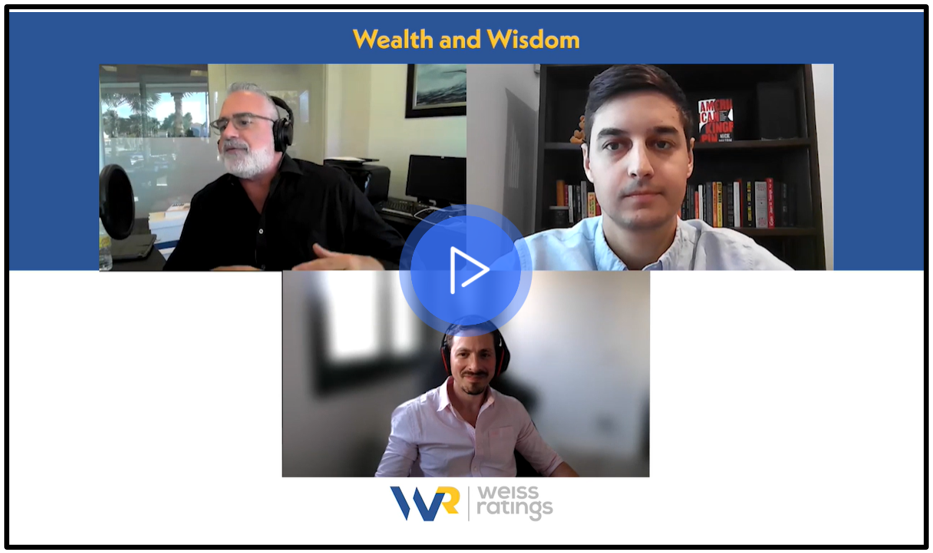 In today's video, Juan, Alex and I discuss:
• The current crypto environment in detail and where crypto investors can profit.

• Whether we've reached a market bottom and what that means for investors going forward.

• Their trading strategies for their Weiss Crypto Portfolio and future trading opportunities, and how the crypto markets will be trading moving forward.

• Monetary policy and how the latest and future possible moves of the Fed and other central banks could mean for crypto.
Click here to watch the video.
To your Wealth & Wisdom,
Kenny Polcari
Host