VIDEO: This American Dream Is More Accessible Than Ever
Welcome to the next chapter in our "Celebrating the American Dream" edition of Wealth & Wisdom!
We just celebrated America's birth on the Fourth of July … but today, the American Dream is more out of reach than ever before.
But that's all changing thanks to the new way to achieve the American Dream we talked about yesterday. That is, investing in private, early-stage deals — a strategy that was, until recently, only available to accredited investors.
We gotten some great questions about equity crowdfunding and the vast number of opportunities available to more investors than ever.
That's why we've invited one of the premier experts in the private-equity space to delve into just how big this opportunity is.
In this bonus Wealth & Wisdom edition, he'll show you how investors of all stripes can invest in private companies to get closer to financial independence.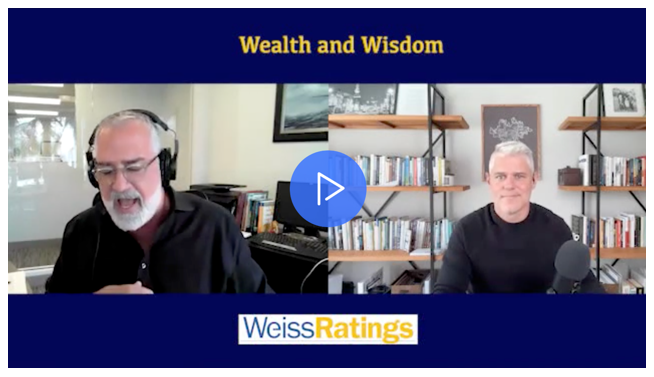 Chris Graebe is a leading, early-stage investor and educator in the private deal funding space.
He's raised millions of dollars for private companies before going public and invested famous angel investors like Mark Cuban and Kevin O'Leary of Shark Tank fame.
Some of his other investments have gone on to secure partnerships with global brands like Alphabet (GOOGL) and International Business Machines (IBM).
In today's video, Chris and I discuss:
The truth about crowdfunding and its massive opportunities.


Why regular investors are missing out on up to 95% of gains by investing in companies after the IPO.


Why hedge funds, family offices, ultra-high net worth individuals and university endowment funds are putting up to HALF their money into deals like these.


And how regular, non-accredited investors can participate in red-hot private deals for the first time in nearly 100 years!
My heart was beating faster, and my mind was racing when Chris explained the scale of the opportunity with equity crowdfunding. Give it a read/listen and I think you'll agree. This is not one to miss!
Click here to watch the video now.
To your Wealth & Wisdom,
Kenny Polcari
Host
P.S. If you missed our first segment of our "Celebrating the American Dream" series, click here to watch it now. In yesterday's interview, we went into the nitty-gritty details of equity crowdfunding with Jordan Gillespie, CEO of the world's leading crowdfunding portal, Equifund.