1 Key Fact Unnoticed in the Wake of FTX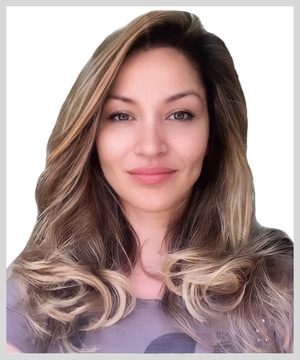 By Marija Matic
The collapse of Sam Bankman-Fried's crypto empire last week came as a major surprise. It's yet another event in 2022 that has shaken user confidence in the crypto market. Or to be more precise, in the liquidity of centralized entities working with crypto.
The damage was marked by a drop in Bitcoin's (BTC, Tech/Adoption Grade "A-") price to $15,600 on Nov. 9.
After a dismal weekly close, BTC is now trading around $16,300.
The FTX collapse has also pushed Bitcoin in the opposite direction of the traditional stock market — a correlation that's been lost for the time being.
But zooming out a bit, we can see that BTC is testing the upper line of the channel it has broken out from in October:
It'll be good if BTC can hold support at that level.
However, while Edward Snowden says that he feels an "itch to scale back in" to $16,500 BTC, there is a high chance that the price action will stay weak until we get more clarity on the situation.
As you can see in the chart below, if we zoom our focus in on a narrower time frame, we can see Bitcoin is forming a channel between $15,650 and $16,850:
But amid all the gloom, there are those that are benefiting from the distrust in centralized exchanges. The decentralized finance sector has rallied in the past days. The coins of decentralized exchanges have done well in particular, as trading moves away from the centralized competition.
Just look at dYdX (DYDX), which gained 50% in a week.
If you take away nothing else from last week's black swan event, remember this: The best protection against liquidity crises like this is to maintain custody of your own crypto.
That's the strength of DeFi — total control of your own financial destiny.
Notable News, Notes & Tweets
• Cumberland: FTX collapse to trigger structural change in crypto markets, away from centralization.

• Binance will launch a new 'industry recovery fund', to help projects "who are otherwise strong, but in a liquidity crisis."

• Ukrainian President Volodymyr Zelensky says he is ready for peace, while the Ministry of Economy of Ukraine and BlackRock strike a deal to develop a platform to attract private capital for the recovery and support of Ukraine's economy. At the same time, SBF is being accused of laundering Ukraine's aid.
What's Next
Despite the rally in DeFi coins as users rush out of centralized platforms and the hit of optimism from Binance's proposed "industry recovery fund," the overall mood is still bearish in the wake of FTX's collapse.
For now, we need to wait to see the effects of the bank run and liquidity crunch on exchanges.
Will this act as a flashpoint, with liquidity questions spreading across centralized platforms like a contagion? If so, how far will it go?
There's a fair amount of uncertainty in CeFi as long as those questions remain unanswered.
Fortunately, we still have DeFi, and it's still going strong and steady in spite of the FTX fallout. In fact, this is the second time in the past six months that DeFi has been seriously battle-tested and worked without a glitch.
If anything, the FTX fallout has only strengthened the argument for DeFi, sending unsettled users flooding to DEXes and opening their own wallets for the first time.
They're about to be onboarded to the decentralized world. And once they try it, I doubt they'll ever go back.
If you're in crypto for the long hall … if you believe in the space and the potential of DeFi as we do … it's important to take note of the long-term case for it being crafted in real time, even if it's buried for now amid all the bearish sentiment.
Because that sentiment will fade. But the case for DeFi will remain.
Best,
Marija