2 Key Questions for Crypto Ahead of March's Rate Hikes
Both the traditional and crypto markets — which have been highly correlated in recent months — heavily corrected in January due to tensions in Ukraine and in anticipation of several interest rate hikes set to start in March.
These rate hikes are part of the Federal Reserve's hawkish policies to tighten the money supply and lower inflation.
There are two questions on my mind now. The first is how much of this move has already been priced in by the market?
My opinion: Probably a lot.
There will likely be a couple of interest rate hikes in 2022. But at the same time, there may be an upside to U.S. equities as prices rise alongside earnings.
The second question is: How will this impact the crypto market?
Before the pandemic led to the copious injection of liquidity in the market by central banks, Bitcoin (BTC, Tech/Adoption Grade "A-") prices moved independently from the S&P 500.
But that changed in 2020, as you can see on this chart: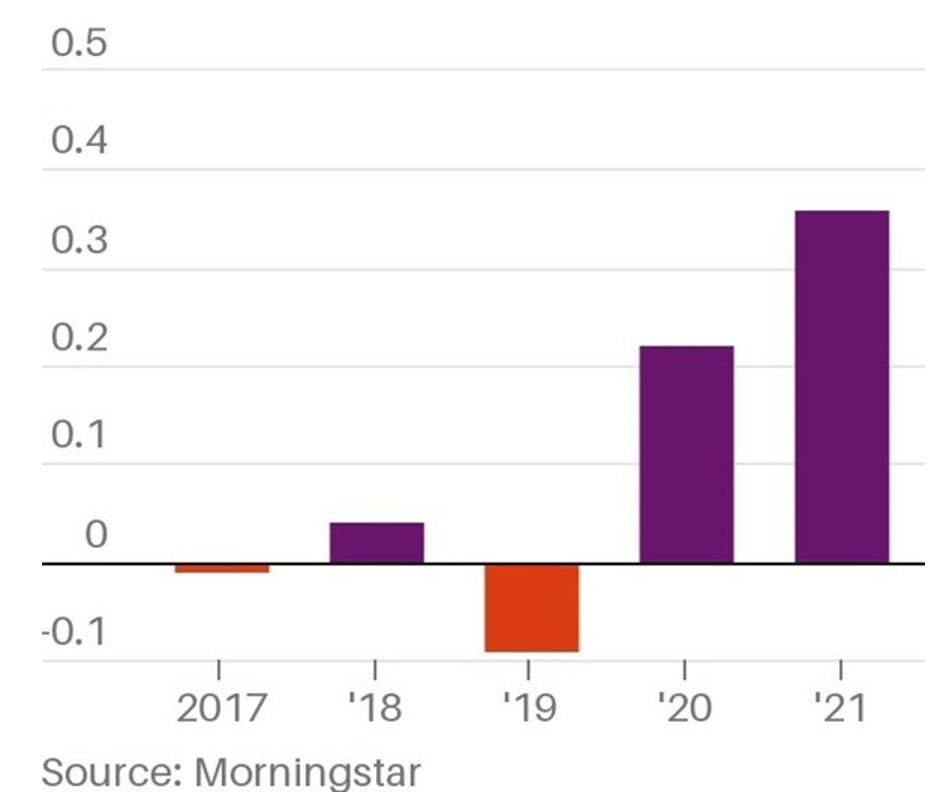 The correlation coefficient of Bitcoin and the S&P 500 rose to record highs this January, as the two moved more in sync than typically expected.
Correlation between Bitcoin and the tech-heavy Nasdaq 100 was even higher.
However, Bitcoin has been moving out of step with the traditional market since mid-January, reacting mostly to sustained moves. This indicates bullishness surrounding BTC as it's been holding quite well in anticipation of March.
Still, the most recent weekly close wasn't the best, showing that price will likely go down in the short term.
The BTC/USDT daily TradingView chart shows BTC trading above its 50-day moving average (MA50) as shown by the blue line, which means it's still holding the ground: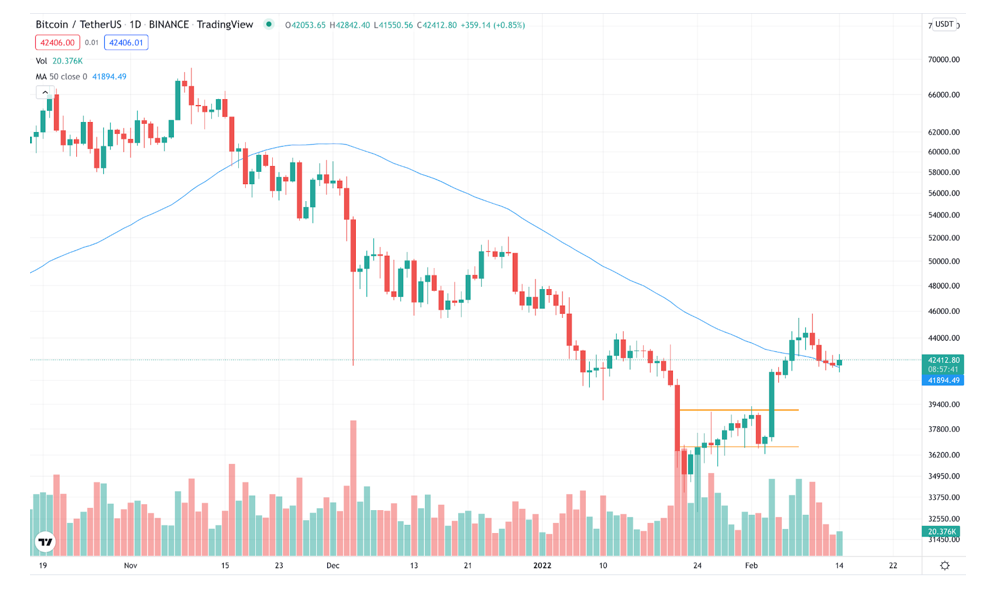 Ethereum (ETH, Tech/Adoption Grade "A"),on the other hand, wasn't able to hold above its trendline, as you can see in the ETH/USDT four-hour TradingView chart: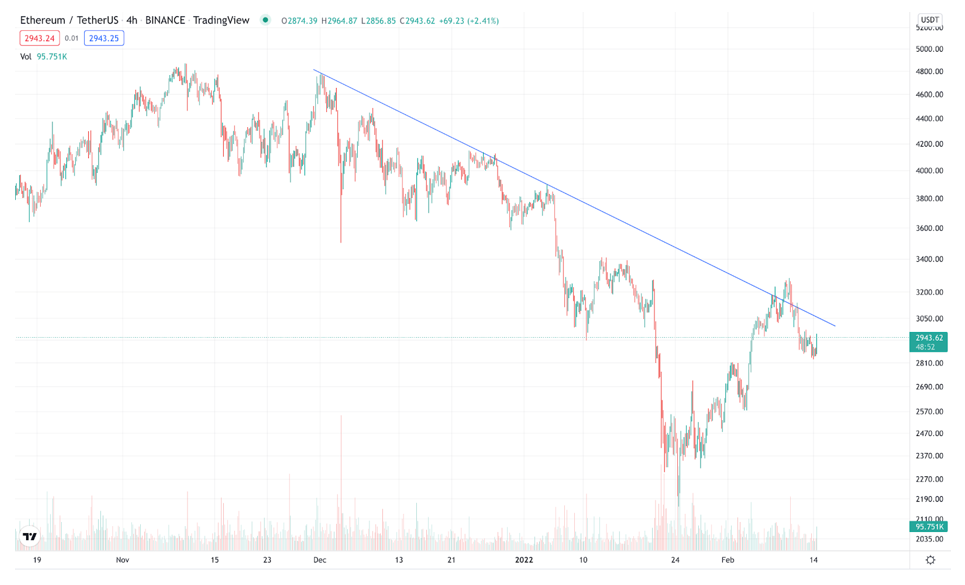 Notable News, Notes and Tweets
What's Next
Bitcoin's weekly price closed bearishly with a shooting star candle that was strongly rejected from the $45,400 level. The closest support is $41,000, which would have the daily moving average (MA) still holding a ground.
If that level can't hold, then major support is lower — in the $39,500–$40,000 range, as I stated last week.
Lots of Bitcoin traders have opted to close out leverage to reduce risk exposure ahead of the Fed's rate hikes expected in March. This goes hand in hand with the three-year record low of BTC supply available on exchanges.
As March draws closer, we'll get a better picture of how BTC and the broad market will react to the Fed's actions. Until then, keep checking in with your Weiss Crypto Daily content for the latest crypto updates.
Best,
Marija Matić