3 Macro Triggers That May Influence Crypto This Week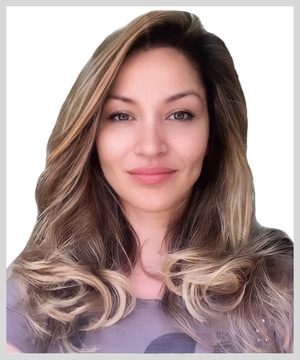 By Marija Matic
Bitcoin (BTC, Tech/Adoption Grade "A-") attempted to break past resistance near the 24,000 level last week but got rejected by the bears. The price has since fallen below the hourly 100-day moving average, and bulls are currently defending support between $21,700 and $22,000.
Despite the slight pullback, Bitcoin is still technically strong. That means for now, this looks like a normal retracement after a solid 30% rally.
And the biggest triggers that are likely to move the market are still ahead of us this week.
The first? Wednesday's anticipated interest rate hike from the Federal Reserve.
Traditional markets just closed an eventful week, with notable rallies of mid- and small-caps, aided by the cooling of commodity prices.
This week may be different, depending on the outcome of the Federal Open Market Committee meeting and the Fed's policy decision with a hike that may or may not spook the market, depending on the percentage raised.
But that's where the second trigger — the U.S. second-quarter GDP data — comes in. If the GDP info, which will be released on Thursday, shows positive signs, it may trigger a rally regardless.
The third trigger to take into account are Q2 earnings reports expected to be released this week by over 200 companies, including five major tech giants: Meta Platforms (META), Microsoft (MSFT), Alphabet (GOOGL), Amazon (AMZN) and Apple (AAPL).
The good thing is that commodity prices are cooling down, which means the next inflation announcement may be lower than the previous one … Although, since commodity prices are highly unpredictable in this environment, that can't be said for certain.
In the current environment, Bitcoin is still likely to be affected by macroeconomic developments and even significant moves in equities, particularly tech stocks. So, I expect to see the results of these triggers to reverberate in the crypto space.
For now, you can see on the BTC/USDT Daily TradingView chart that BTC is testing its breakout line, as expected: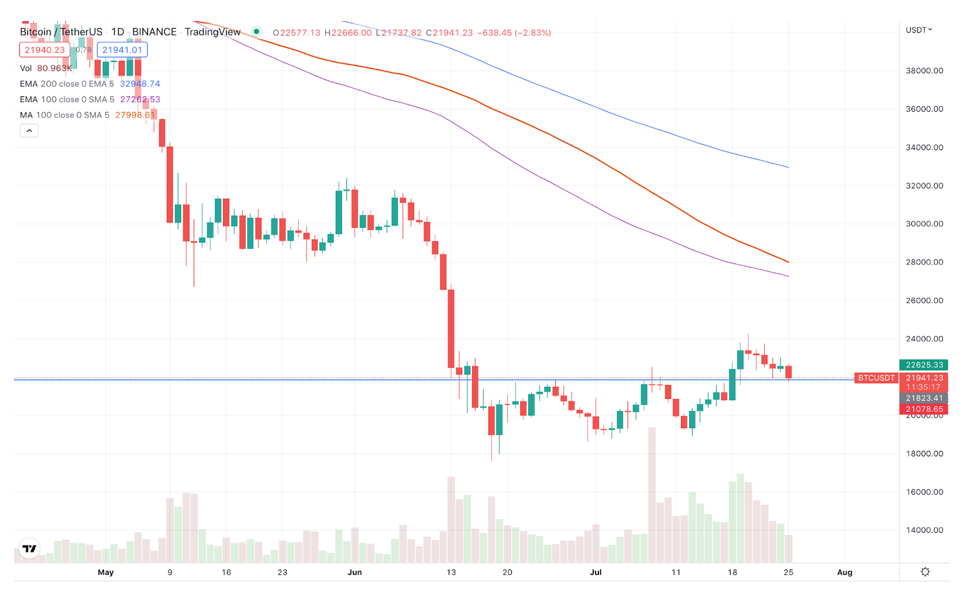 Notable News, Notes & Tweets
236,237 BTC has been sold by large institutions since Terra's (LUNA, Unrated) collapse, most of which is related to forced selling and contagion.
What's Next
We're about to see whether this breakout has legs ... or if it'll fizzle out fast. The key level we'll be watching is the support zone between $21,700 and $22,000. If Bitcoin strongly bounces from this area, it'll be ready for another rally.
This is also consistent with BTC being in an incomplete rising wedge, with the target of around $26,000.
On the flip side, a clear move below $21,450 could take it sharply lower.
Bitcoin is still technically strong, but technical analysis is just one part of the equation as the next trend of the crypto market will be highly correlated to the macro situation. And this week's rate hike, GDP and earnings announcements will be critical for the direction of the market.
You should expect volatility. And check back here daily to see if it'll be to the upside or downside.
Best,
Marija Matić