AI Season Saves the Day as DXY Bounce Almost Stops Bitcoin Rally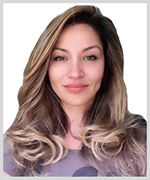 By Marija Matic
Bitcoin (BTC, Tech/Adoption Grade "A-") rallied around 40% in January, reigniting the fire under the bulls. But some are now worried that the recent bounce in the Dollar Index (DXY) might wake up the BTC bears.
And that fear isn't unwarranted. BTC has historically shown a strong negative correlation to DXY.
However, that doesn't seem to be the case today.
Even though DXY has gained around 3% in February and is up again today, its position is still weak and defensive. On the other side, the crypto market doesn't seem to care right now, and certainly not as much as it did at the end of last week.
After this red weekend — when BTC dipped below $23,000 — certain altcoins were the first to push higher, leaving BTC with no choice but to follow suit.
The main makeup of the altcoins in question were AI-related tokens. The strength in individual categories is usually good for altcoins as a whole. When a certain category of coins pops, other alts have more green days as well, until there is a turn for their own category to shine.
So yes, alt rallies are seasonal and based on categories. And right now, AI-related tokens have taken center stage.
For example, Render Network (RNDR, Not Yet Rated) — a token used for metaverse and AI rendering and is a recent Undiscovered Cryptos recommendation — has gained over 40% in just six days, acting in an uncoupled manner from Bitcoin.
Meanwhile, those who trade Bitcoin are likely waiting for Federal Reserve Chair Jerome Powell's speech on earnings, scheduled for Tuesday afternoon, before making any big moves.
Even though employment data still shows strength, earnings look mediocre at best for now. But the S&P 500 Index (SPX) is showing strength, as it recently broke above its trend line.
Now the question is whether this bullishness will hold.
In the meantime, we are seeing conflicting signs from Bitcoin regarding how we can expect price action to move in the near future.
On its daily chart, BTC's 50-day exponential moving average is almost at a crossing point with its 200-day exponential moving average. If those two indicators cross, they would create a "golden cross" formation, which is a bullish sign.
The last time we had a golden cross was in August 2021 — right in the middle of the bull market.
However, zooming out to the weekly time frame, we can see the weekly 200-day EMA on its way to cross the weekly 50-day EMA. This intersection would create a death cross — a bearish indicator that has never been seen before in Bitcoin's history:
In 2016, BTC almost formed a death cross. At the time, the two lines brushed aside one another, but didn't cross.
That was, in fact, the beginning of the bull market.
Now the question before us is this: Which of these contrary formations will actually play out? For that answer, we'll have to wait and see.
Notable News, Notes & Tweets
What's New?
We'll need to pay attention to Powell's speech tomorrow for what sort of reaction it'll inspire from the markets.
Meanwhile, I would expect the continuation of certain categories of altcoins to continue their rallies. Considering their strength and momentum, they may not be as responsive to Powell or DXY as Bitcoin might be.
And that's a great thing!
In addition, on-chain activity is growing: People are back at playing blockchain-based games and interacting with the DeFi market. In January, Ethereum (ETH, Tech/Adoption Grade "B") saw an increase in its unique active wallets by around 40%.
This is even more good news for alts.
Best,
Marija