Bitcoin at Support. Now What?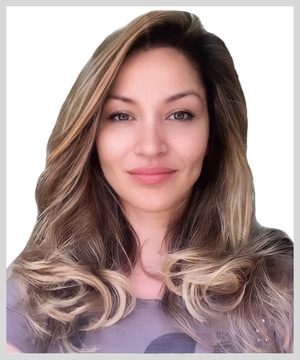 By Marija Matic
Last night, Bitcoin's (BTC, Tech/Adoption Grade "A-") weekly close price, relative to yearly open price, was the topic of choice among traders. The monthly close price on April 1 was also on the tips of many traders' tongues.
So, why are these close prices generating such buzz?
Because if they were above the yearly support price of $46,200, then Bitcoin's bullish momentum will continue.
While the monthly close couldn't breach $46,200, the weekly close did, resulting in a fairly neutral outlook. And, as we saw over the weekend, Bitcoin's price reflected this contradiction as it flatlined.
Nevertheless, March was one of the few months in history when the exchange outflows were almost 100,000 BTC.
This means that investors are heavily accumulating BTC and sending it from exchanges to their wallets in anticipation of higher prices to come.
We've seen similar outflows after March 2020, when the BTC price dipped strongly due to the COVID-19 shock. The price quickly bounced back as buyers continued accumulating Bitcoin.
A bull run came a few months later.
It's worth noting that outflows lead to a so-called supply squeeze, where there are fewer Bitcoins available to purchase on exchanges. In fact, the amount of BTC on exchanges has been on the downtrend for the past two years.
In the same time, the amount of available BTC overall has drastically decreased from 3 million to 2.3 million coins. The current available amount is now at the record low last seen over three years ago.
And now, there's only 2 million Bitcoins left to mine. Yup, over 19 million Bitcoins have been mined so far out of its maximum supply of 21 million.
This means demand will likely begin to outweigh supply.
Tightening supply even more is the fact that not all 19 million coins are in wallets or circulation. Millions have been lost these past 13 years since Bitcoin's launch as early investors were locked out of their fortunes when they lost their hard wallet or forgot their keys.
A report five years ago put the estimated loss at 4 million, or roughly 20% of the entire BTC supply. Now, that number is likely even higher.
So, we can assume the real circulating supply is less than 15 million BTC. Add in the amounts removed from being locked in collaterals in different crypto protocols, and now BTC is becoming scarcer and scarcer!
Bitcoin is indeed being used as a reserve currency, and it makes sense why investors are making long-term bets on it.
Sometimes the long-term outlook really can be based on something as simple as supply and demand. But what about the near-term price movements? Will we see the recent bullish sentiment continue?
The BTC/USDT daily TradingViewchartshows BTC going sideways, trading right above the support level (blue line) after breaking out eight days ago.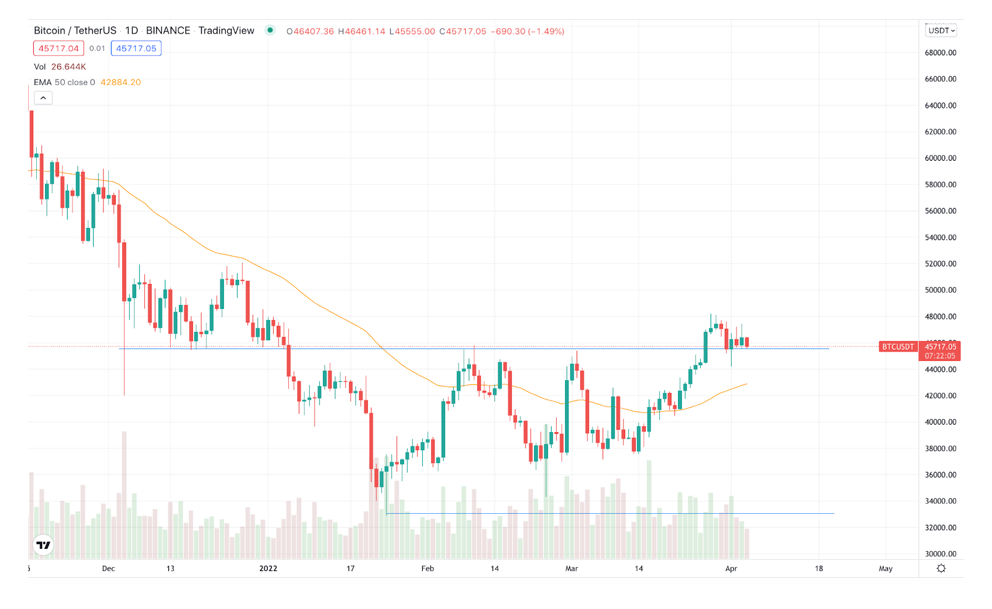 Future price action will depend on if it can hold above its support near $45,500, a level that previously provided significant resistance.
Ethereum (ETH, Tech/Adoption Grade A-) is our other market leader. It's also trading right above previous resistance near $3,400, which it managed to break three days ago. If support holds, the next local resistance is around $3,600: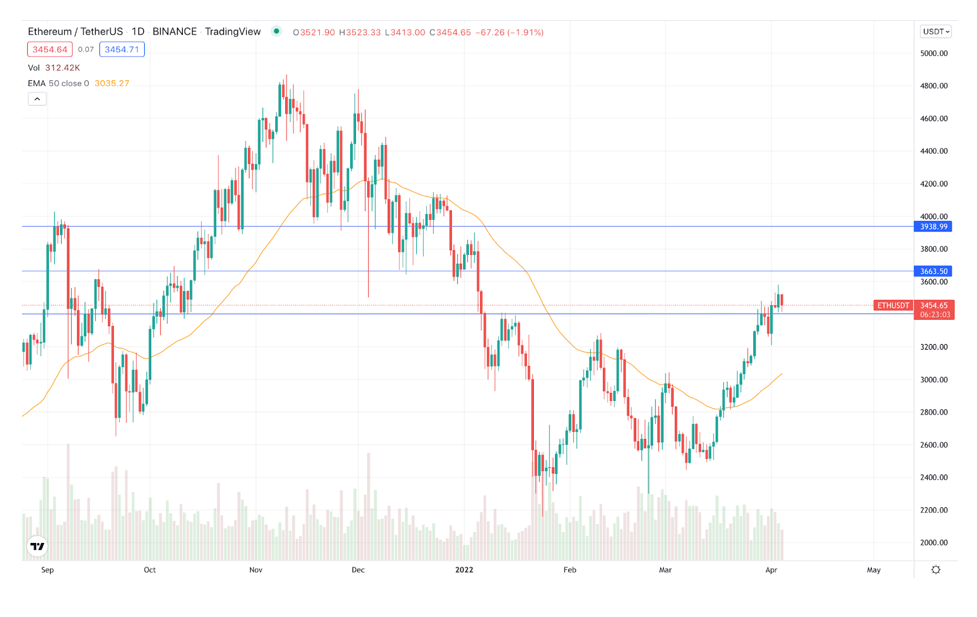 Notable News, Notes and Tweets
What's Next
It'd be good for altcoins if Bitcoin continues trading sideways above $45,500 for some time, before pushing higher. That would give altcoins some room to run.
Bitcoin's market dominance chart also looks good for altcoins. BTC currently stands at 41.68%, and the closest support level is at 39.5%. That means there's plenty of space for alts to have a go at leading for a bit.
However, if BTC can't hold support, then alts will have to wait.
That said, BTC looks more bullish than bearish in the near term. And when should it start moving upward, I have the $51,000–$52,000 range as my first target for Bitcoin.
As long as Bitcoin continues to trade above its 50-day exponential moving average (EMA) — which currently stands at $42,880 — on a daily basis, it'll be fine. Though it would be better for the near and medium term if the bulls can defend support at $45,500.
And after all, there's a lot of demand there.
Best,
Marija Matić