Bitcoin Continues Moving Sideways After Strong March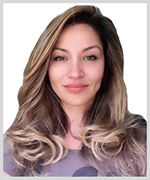 By Marija Matic
After a strong rally in the first quarter of the year, Bitcoin (BTC, "A-") is trading sideways at the upper end of its recent range.
It's taking a breath after a very strong March closure — which happened despite a decrease in trading volumes and liquidity.
Mid-March was the last time we saw a strong uptick in volumes due to BTC's price jumping from $20,000 to $28,000. Volumes are now back to the lower levels seen at the beginning of January.
There are three main reasons for lower liquidity:
1. Regulatory crackdown on Binance. The largest crypto exchange has made some institutional players pull out their liquidity, as no one wants to get caught in the middle of a battle between U.S. regulators and centralized exchanges.

2. The end of zero-fee trading on the largest BUSD pairs on Binance. This has had an effect on market makers who enjoyed free lunch for a long time.

3. The banking crisis. The failures of Silvergate, Silicon Valley and Signature have left some of the crypto exchanges unbanked to a certain extent and struggling to find new banking partners.
All three reasons can be attributed to regulatory crackdown. But what will the immediate consequences be?
Well, a reduction in liquidity can lead to higher volatility in prices as less money is needed to move the markets up or down. For now, the bulls are in charge as they continue to hold the price around $28,000.
On a shorter time frame, the BTC/USDT chart shows that Bitcoin has been trading sideways between $26,600 and $28,900 (shown in the blue lines below) since March 17. In the event BTC breaks below that range, the strong support of $25,200 (the dashed line) can be retested as well.
On a longer time frame, theBTC/USDT chart shows March's bullish closure above the nine-month-old consolidation level (dashed line).
It also shows that Bitcoin is trading right below a historically strong area ($28,900 to $31,900), which represents the next target to break.
If the current bullishness continues, the next stop is around $31,900.
Notable News, Tweets & Commentary:
• Elon Musk's lawyers say nothing is wrong with memes in the $258 billion Dogecoin (DOGE, "C+") lawsuit. Meanwhile, Dogecoin gained 25% after token's symbol replaced blue bird as the Twitter logo.

• Justin Sun denies Huobi exchange is seeking a stake buyer.

• Arbitrum Foundation addressed the recent controversy involving its token allocation process.
What's Next
BTC is currently peacefully trading around $28,000, with $27,700 acting as local support. But due to low volume, volatility may be around the corner and the market leader has the potential to go either way.
It may be that locally, it corrects to lower levels, with the overall long-term direction remaining bullish.
If BTC manages to break above $31,900, it will mean "show time," as there are no strong overhead resistance in the near vicinity!
Best,
Marija