Bitcoin Stumbles, but Still Less Volatile Than Stocks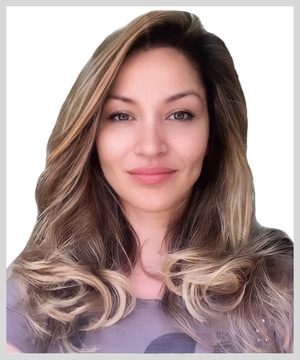 By Marija Matic
The U.S. Bureau of Labor Statistics reported labor market figures for the United States on Friday. The report showed that the U.S. unemployment rate fell to 3.5% in September 2022, matching July's 29-month low, while the market expected the figure to be 3.75%.
The increase in employment was higher than expected, which was one of the reasons risk markets dropped, including Bitcoin (BTC, Tech/Adoption Grade "A-") which slipped back below $19,500.
Risk markets were obviously hoping for a more significant slowdown of growth, which might sound a bit perverse and selfish. But higher employment means higher wages, which in a situation like this can cause higher inflation … and in turn renew the Federal Reserve's appetite for higher hikes before something breaks.
Despite this threat of additional pressure on the crypto market, Bitcoin has shown more strength than stocks lately. In fact, the Dow Jones is now more volatile than Bitcoin.
And Bitcoin has shown signs of decoupling in the last few weeks, which gives a certain dose of optimism.
The BTC/USDT daily TradingView chart below shows BTC's price has been in a descending channel since November 2021. We're currently at the upper line of the channel, which is acting as resistance.
BTC is soon either going to break out from it … or go for another leg down:
ETH/USDT daily TradingView chart shows Ethereum (ETH, Tech/Adoption Grade "A") is trading just below the important Fibonacci level of $1,335, which is acting as resistance today.
ETH has been trading sideways today in a tight range between $1,300 and $1,335 today with low volatility. It needs a clear move above $1,350 to become bullish.
The Ethereum network saw its biggest growth spike in 2022 this past weekend! Within a couple of days, the number of new addresses appearing on the network reached 135,780, which is 11.1% more than the Jan. 3 surge.
The current growth of the Ethereum network is the highest since Dec. 7, 2021, according to crypto analytics agency Santiment.
Notable News, Notes & Tweets
What's Next
In the shorter time frames, the situation remains unclear as neither bears or bulls are really dominating at the moment. Our market leaders BTC and ETH continue to trade sideways.
Bitcoin could gain bullish momentum if there is a clear move above the $19,700 resistance. Just as important is that support levels — $19,200 for BTC and $1,300 for ETH —, hold until bulls can find their momentum.
Best,
Marija