BTC Bounces Back Above $20,000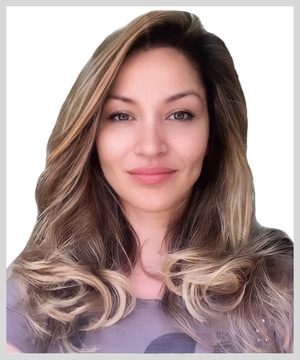 By Marija Matic
Friday's market dump continued into the weekend and pushed Bitcoin (BTC, Tech/Adoption Grade "A-") below $20,000.
Earlier today, the market leader managed to cross back above that key level and is currently trading near $20,200. Altcoins followed suit, bringing the total crypto market cap back above $1 trillion.
The Friday crash was caused by Federal Reserve Chair Jerome Powell's hawkish speech, in which he promised that the central bank would "use its tools forcefully" to combat inflation, signaling more market pains ahead.
You can see all this action in the BTC/USDT daily TradingView chart below: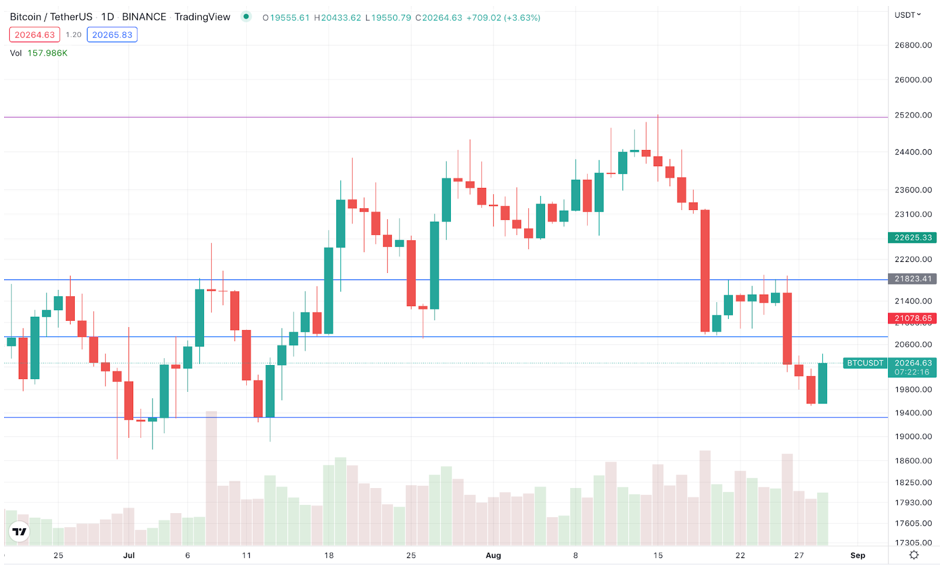 Meanwhile, Ethereum (ETH, Tech/Adoption Grade "A") is back above $1,500.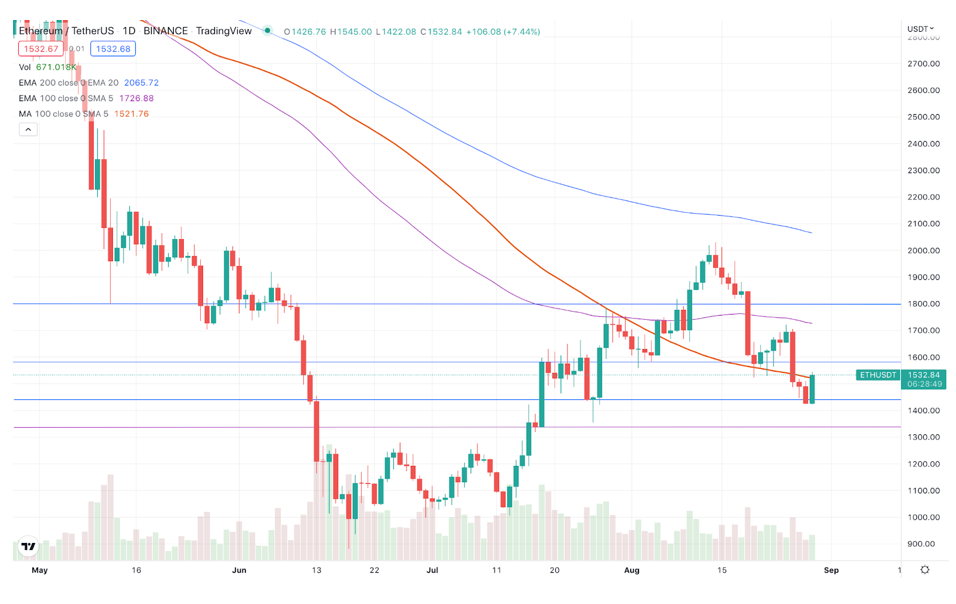 While most coins are green today, some are lagging behind, including smart-contract network Avalanche (AVAX, Unrated).
Avalanche is the largest loser in the top 100 cryptos due to the negative attention it's been receiving over the past three days.
It all started with the release of several secretly recorded videos on the website CryptoLeaks featuring Kyle Roche, Founder of Roche Freedman, the law firm that represents Avalanche's team, AVA Labs.
In the recordings, Roche seemingly engages in morally questionable behavior on Avalanche's behalf, such as influencing judges and suing Avalanche's competitors, such as Solana (SOL, Tech/Adoption Grade "D") and Internet Computer (ICP, Unrated).
The implication being that Roche and Ava Labs had an agreement that leveraged Roche's position as a lawyer to the benefit of Ava Labs.
Ava Labs has dismissed this as a conspiracy" before CEO and founder Emin Gün Sirer released a personal statement refuting the rumors and distancing Roche from all business and developmental decisions made by Ava Labs.
Roche has also released a statement of his own denying all allegations of impropriety and adding context to the videos.
Even so, without giving further proof or clarity on the matter, the price of AVAX may not be turning green.
Notable News, Notes & Tweets
What's Next
We've seen a huge number of shorts — traders betting the market will dump — in the past two weeks. But those are decreasing now.
I would like to see Bitcoin close above $20,750, confirming support and leaving us with our next target of $21,800. If BTC can't close above $20,000, our next support would be near $19,300, with $18,900 and $17,600 following.
At this point, it's tough to tell how things will play out in the short term. Powell's hawkish speech went against previous expectations of financial markets and sent reaction shocks through both the equities market and crypto as both rushed to price it in.
A strong dollar isn't helping the macro conditions, either. In its parabolic rise, the U.S. Dollar Index (DX-Y) grew from 89.2 in June 2021 to a record high of 109.47 today. If it continues growing to 120 — its next strong resistance level — things may get nasty for risk assets in the following weeks.
But the nearing Merge is still an important narrative, which is obvious from ETH gaining more value than BTC and outperforming whenever the market turns green.
Following years of hard work, Ethereum's developers have officially confirmed Sept. 6 as the date for the start of Ethereum's long-anticipated transition from proof-of-work to proof-of-stake.
The Merge will be split into two upgrades, called Bellatrix and Paris. Bellatrix is timed to occur at 11:34 AM UTC on Sept. 6 and Paris will be triggered sometime between Sept. 10 and Sept. 20, though it'll likely be on Sept. 15.
We'll know if this narrative will be enough to push the crypto market into decoupling from traditional markets in the next two to three weeks.
Until next time,
Marija Matić