BTC Bound in Tight Range Means Volatility Is on the Horizon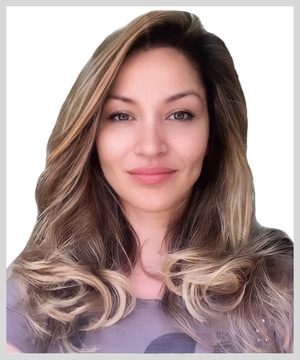 By Marija Matic
Bitcoin (BTC, Tech/Adoption Grade "A-") started a fresh recovery since touching support near $28,600 last week. It has since rebounded slightly, reaching the resistance near $30,600 today before correcting back to below $30,000.
This tells us that BTC is still trapped in a tight trading range, waiting for a catalyst to propel it out — either to the upside or downside. The indecisiveness is also obvious from the neutral number of market shorts and longs.
Until Bitcoin, as the market leader, makes a decisive move, the rest of the market will remain stuck, as well.
The BTC/USDT four-hour TradingView chart shows the lack of volatility, but also the current lack of trading volume: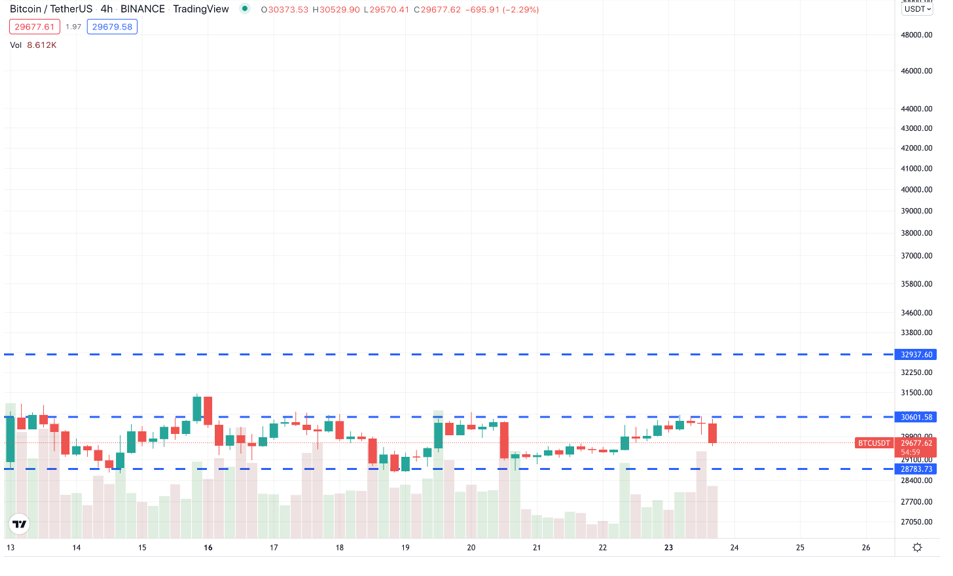 While Bitcoin is levitating around $30,000, Ethereum (ETH, Tech/Adoption Grade "A-") is trading slightly below its own important psychological level of $2,000. Main support for ETH now lies at $1,915.
The ETH/USDT one-hour TradingView chart shows ETH's mild upward trajectory since Friday: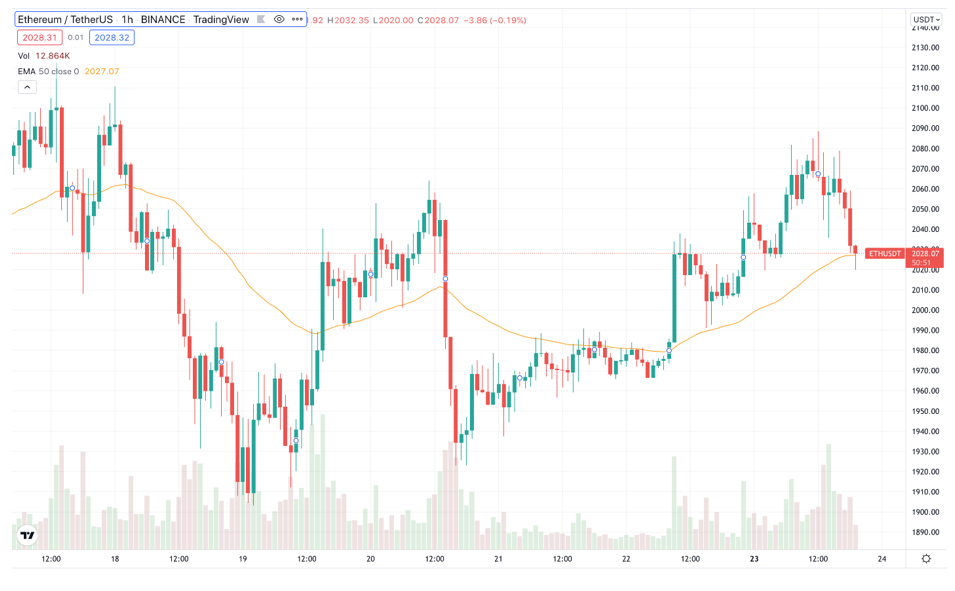 Both BTC and ETH are continuing to track the stock market, especially the Nasdaq Composite, which had seven straight weekly losses before it began recovering on Friday.
Following LUNA's collapse, institutional investors have withdrawn $141 million from crypto-based investment products. It was the second largest weekly outflow in 2022, signaling that we may not be done feeling the bearish aftershocks of the UST crash.
Interestingly though, multicrypto products that involve altcoins have seen an increase last week. In addition, institutional investors were most bullish on Polkadot (DOT, Tech/Adoption Grade "B") and Cardano (ADA, Tech/Adoption Grade "B") when it comes to single-asset altcoin products, based on the moderate inflows both recorded.
Also interesting is the fact that the total crypto market cap grew moderately by $71 billion in the past five days, hitting $1.37 trillion.
This is in spite of European Central Bank President Christine Lagarde saying that Bitcoin and other cryptocurrencies are "worth nothing". Her comments come at a time of heightened regulatory scrutiny of the crypto market, when she and other policymakers around the world are calling for additional regulation.
Notable News, Notes and Tweets
What's Next
Consolidation can't last forever. BTC is in a tight trading range for now, but volatility is definitely around the corner to push it out.
The question is, which way will it go?
If Bitcoin can gain some bullish momentum to push above $30,600 and hold there, then there's a possibility we could see a rally to the $34,000-36,000 area. Whether this happens before the capitulation and bottom that would reset the market or after would largely depend on the behavior of the Nasdaq due to recent correlation in addition to a significant crypto catalyst that may arise.
However, the bears are still active. If upward momentum doesn't manifest, then $28,800 remains the main support level to watch.
Best,
Marija Matić