BTC Bullish and on Verge of a Breakout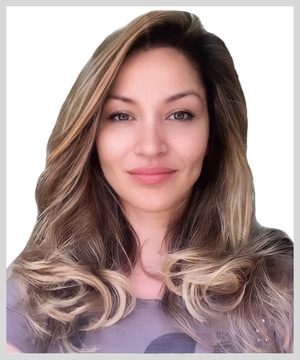 By Marija Matic
Bitcoin (BTC, Tech/Adoption Grade "A-") has gained over 2% so far today, hitting over $19,500. This bullishness comes after a lackluster weekend and an extremely volatile Thursday and Friday, caused by the CPI report, that saw the price of BTC drop to $18,200.
The volatility has institutions remaining cautious, with digital asset investment products seeing minor inflows totaling $12 million last week, according to Coinshares data. Five consecutive weeks of minor inflows show net neutral market and apathy with minor optimism.
And this is in spite of the macro situation, which still isn't great. This past week, the S&P 500 and the Nasdaq recorded weekly closes below their respective 200-week moving average. For the Nasdaq, that was the first time in 14 years!
So, where does Bitcoin stand now? On the verge of a bullish break out from its descending channel, where it's been stuck since November 2021, as you can see on the daily TradingView chart below:
Breaking above the upper bound of the channel would make BTC very bullish in a technical sense.
At the same time, our other market leader, Ethereum (ETH, Tech/Adoption Grade "A"), has hit its resistance near $1,335 and may try to break it:
Apart from volatile cryptocurrencies and tokens, there have been significant changes with centralized stablecoins in the past three months.
Binance's stablecoin BUSD got stronger: Its market cap rose by over $3 billion in just three months. And just last week, Binance executed a hard fork to close an exploit that drained $100 million from the chain last week.
But BUSD isn't the only stablecoin on the rise. Tether's (USDT) market cap grew by $2.5 billion. Tether also confirmed it eliminated all commercial paper from its reserves, to be replaced by U.S. Treasury Bills, which will make its collateral value more secure.
On the other hand, USD Coin (USDC), was removed from the Binance and WaziriX exchanges and lost almost $10 billion of its market cap!
Notable News, Notes & Tweets
Cardano's (ADA, Tech/Adoption Grade "B") Charles Hoskinson says every bank in America shills crypto.
What's Next
Bitcoin bulls need to show extended strength this week to increase the chances of a bullish Q4. Hence, I am anticipating increased volatility following the months of range bound trading, consolidation and prolonged negative funding rates.
Even though there are worsening global macroeconomic conditions which favor bears, there is a chance that Bitcoin could break out.
Let's hope the bulls find the strength to make it happen.
Best,
Marija