BTC, ETH to End October Higher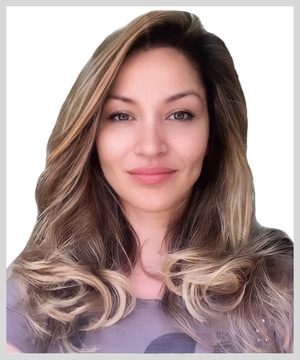 By Marija Matic
The largest cryptos, Bitcoin (BTC, Tech/Adoption Grade "A-") and Ethereum (ETH, Tech/Adoption Grade "B") are set to close the month of October higher than they did September. They are about to show monthly gains of around 5% and 20%, respectively, barring any drastic, last-minute volatility before the end of the day..
So far, prices are red, but relatively stable. However, volatility is expected due to the monthly close … as well as the Federal Reserve's anticipated rate hike likely to come on Wednesday following the latest Federal Open Market Committee meeting.
Another rate hike will influence indices and stocks … and likely crypto, as well.
That's because Bitcoin has been highly correlated to indices this year, with few notable exceptions. In fact, the least correlation we've seen — almost none, in fact, — in the past six months was recorded in mid-October, according to 30-day correlation coefficient: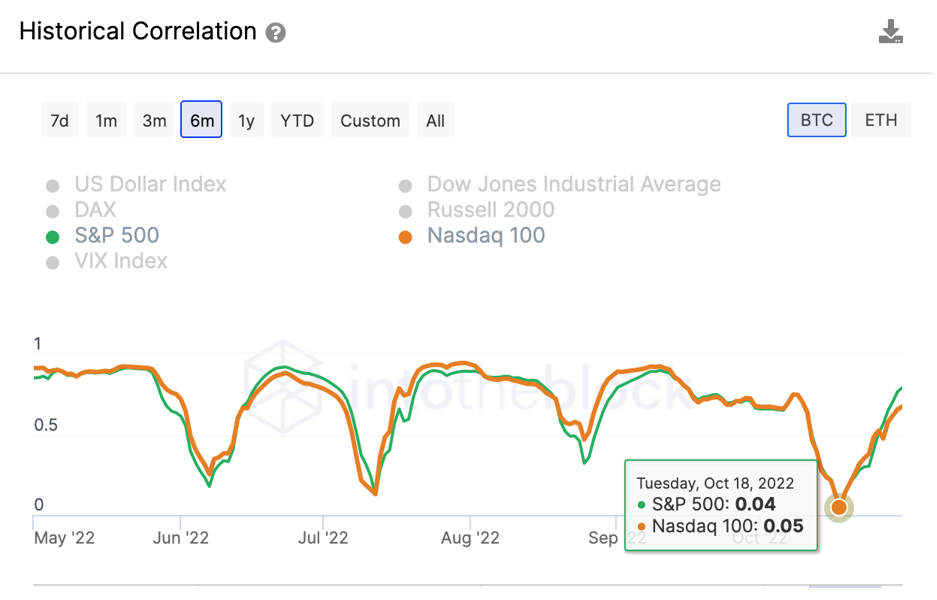 In the chart above, a coefficient close to 1 would imply a strong positive correlation between the two prices. A correlation near 0 suggests no correlation and a correlation close to -1 points to a strong negative correlation.
Click here
to see full-sized image.
The lack of correlation happened right after inflation readings. Currently, higher correlation is back, though, in anticipation of rate hike week.
It's also interesting that over the past 30 days, ETH recorded the highest intraday gains when compared to BTC, U.S. Dollar Index and stock indices:
ETH recorded an average daily gain of 0.66%, closely followed by the Dow Jones with 0.48% gains. Interestingly, the Nasdaq 100 performed weaker than the largest cryptos.
This also holds true if we look at average data for the past 90 days, even though the U.S. dollar was strong during this period:
ETH also had higher intra-day moves than metals, including gold, silver and platinum, in the same time.
Notable News, Notes & Tweets
What's Next
On Wednesday, Nov. 2, the Fed will decide the November benchmark interest rate hike, which is mostly priced in at 0.75%. But markets will predominantly look at comments for possible hints that the pivot away from quantitative tightening is drawing near.
Meanwhile, crypto market sentiment has improved and managed to shift to "fear" after weeks of feeling "extreme fear."
This coincides with BTC showing a breakout on a higher time frame. It recently broke out from the descending channel where it was trading since November last year: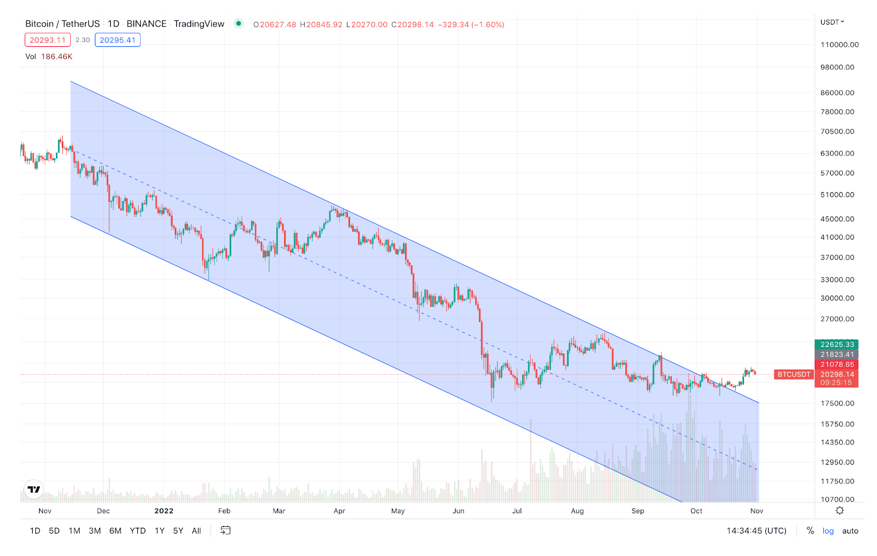 The price could still test the upper line of the channel — which currently sits around $17,500 — before rallying. But overall, things look bullish!
Let's see what the FOMC meeting brings on Wednesday.
Best,
Marija