BTC Rests After Marking a 5% Weekly Gain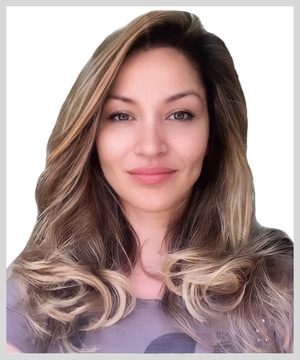 By Marija Matic
After weeks of rallying — extended recently by July's lower-than-expected inflation data, the markets are taking a breather.
The price of Bitcoin (BTC, Tech/Adoption Grade "A-") increased by almost 5% to conclude the week just under $24,100. During the week, it managed to surpass $24,500 in an attempt to reach $25,000, though it couldn't break through.
It's now consolidating with the rest of the market.
But while price action is slowing down, there's still plenty happening in the space.
In fact, an interesting development lies at the center of what's not happening. The circulating supply of stablecoins has been sitting at an unchanged 143 billion since the end of July, which means there's a lot of dry gunpowder on the sidelines, cautiously waiting to be deployed.

Source: The Block
Total stablecoin supply shows a record drop in May due to the LUNA collapse, as well as massive redemptions of stablecoins by big players in mid-June caused by Celsius/ 3AC fears.
And … there's been no activity since. All those assets are now just simple dry powder.
In more active news, the space has seen a fair amount of drama when it came to the sanctioning of Tornado Cash.
Last Monday, the U.S. Treasury added the privacy-oriented transaction mixer to its Specially Designated Nationals and Blocked Persons (SDN) list. This labels Tornado Cash as a "person" whom Americans and American businesses cannot interact with.
Crypto's leading policy think tank, Coin Center, is now weighing a court challenge to the Treasury's sanctioning of decentralized transaction mixer Tornado Cash, arguing that smart contracts cannot be sanctionable entities and that such a standard would be dangerous for coders worldwide.
"By treating autonomous code as a 'person,' the Office of Foreign Assets Control exceeds its statutory authority," Coin Center wrote.
Big crypto names will also offer their support, especially after crypto users sent 0.1 ETH through Tornado Cash to known addresses of politicians and celebrities, tainting those addresses and getting them blocked as well, to mock OFAC and regulations.
But neither of these headlines is having much impact on the current price action.
The BTC/USDT weekly TradingView chart shows BTC hitting against tough resistance at $25,000, though it's staying above its 200-week moving average of $23,047: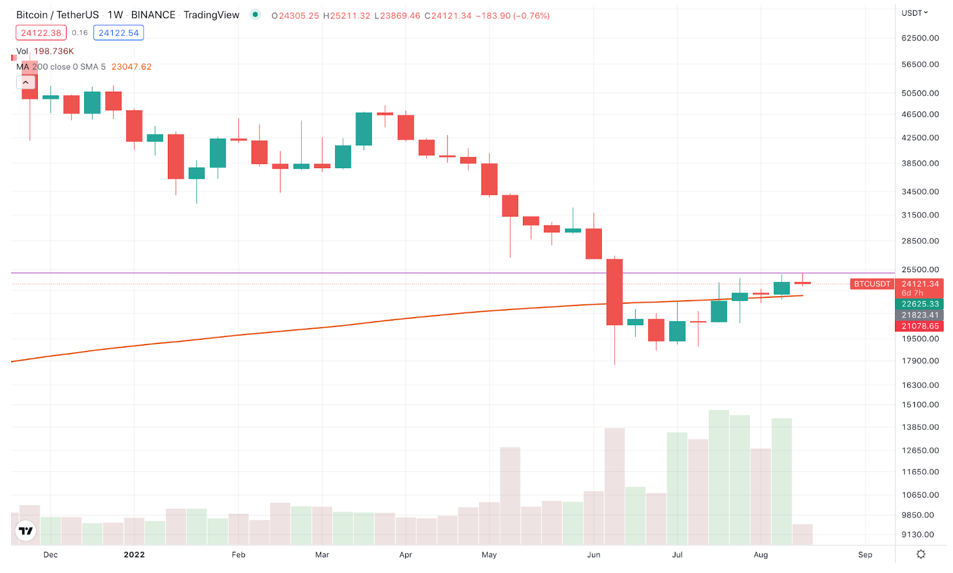 Notable News, Notes &Tweets
What's Next
There are plenty of reasons to be optimistic in the short term.
Ethereum's (ETH, Tech/Adoption Grade "A") rapidly approaching Merge is expected to make a splash, there's reason to believe the macro situation with inflation is improving, the mid-term elections in the US and the announcement of several key business partnerships are all acting as bullish forces.
On the other hand, Bitcoin has been trading in a rising wedge for more than a month now, which is typically a bearish pattern.
If it can manage to break that wedge to the upside, through tough resistance at $25,000, and if ETH can manage to break $2,000, we're up for a nice rally.
If it can't, supports lay at $23,600 and $22,700. The 200-week moving average, being at 23,407, is one support level I wouldn't like to lose.
Best,
Marija