BTC Tries To Reclaim $40,000 After Volatile Close to Tax Season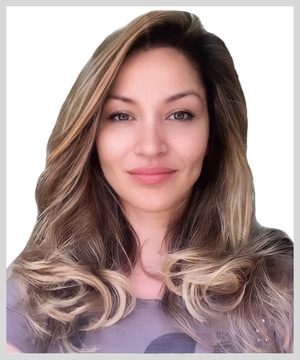 By Marija Matic
Bitcoin (BTC, Tech/Adoption Grade "A-") closed last week beneath the support level of $40,000 as the U.S. tax season drew to a close.
A whopping $200 million in trading orders was liquidated, dropping the price to $38,600. Ninety-five percent of those positions were long.
This tax-related selling is usual as traders try to offset the capital gains they'll be taxed on. Together with poor macro conditions and the bearishness surrounding continued rise in interest rates created plenty of downside pressure in recent weeks.
And there were technical reasons to expect a dump here, as well. BTC's price had tried to break above a so-called "Fibonacci golden pocket" ($40,550-40,800 range) multiple times only to be rejected on the high volume.
Now, Bitcoin is still trading within range of major support levels near $39,000 and $37,000. If it can break to the upside, major resistance will be waiting at $42,000 and $46,000.
The BTC/USDT daily TradingViewchart shows BTC trading within this range, with a still open possibility to drop to $37,000 which is the lowest (purple) line of the range: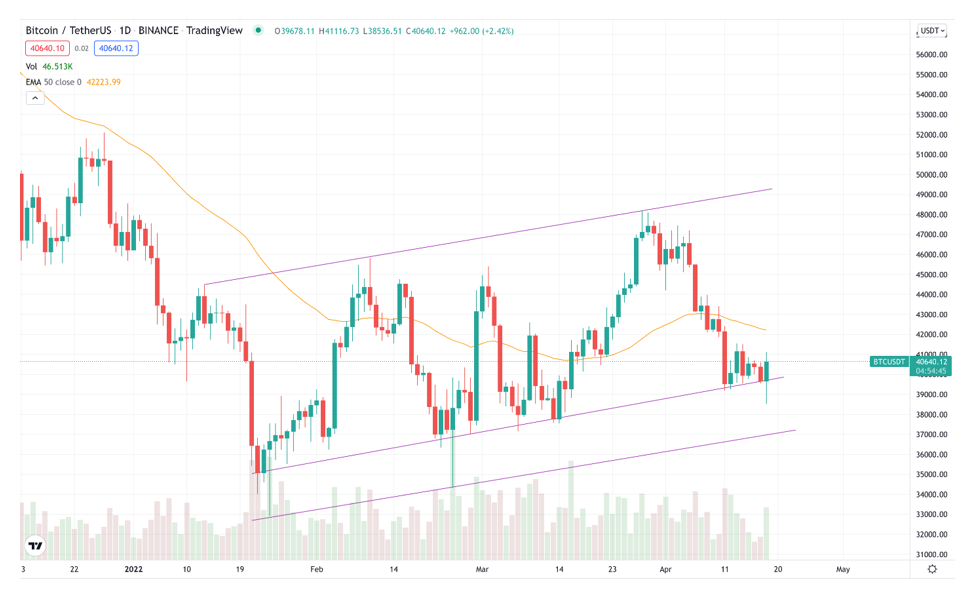 Now, on to the good news: Bitcoin's transaction fees have fallen to $1, a two-year low. Historically, whenever Bitcoin's price drops, the fees drop simultaneously.
And when it comes to truly cheap usage, let's not forget that the adoption of Bitcoin's Lightning Network is rising quickly!
Lightning is a Layer-2 network on top of Bitcoin which mainly serves for transacting smaller and micro amounts with the help of near-zero transaction fees. From the 100,000 users that had access to it last summer, Lightning has grown to an estimated 80 million people who can access Lightning payments on installed applications, namely CashApp and Chivo.
The Lightning Network currently has 36,474 nodes, 12,189 of which are privacy-oriented Tor Onion service nodes. It also has 83,441 open payment channels between counterparties/nodes.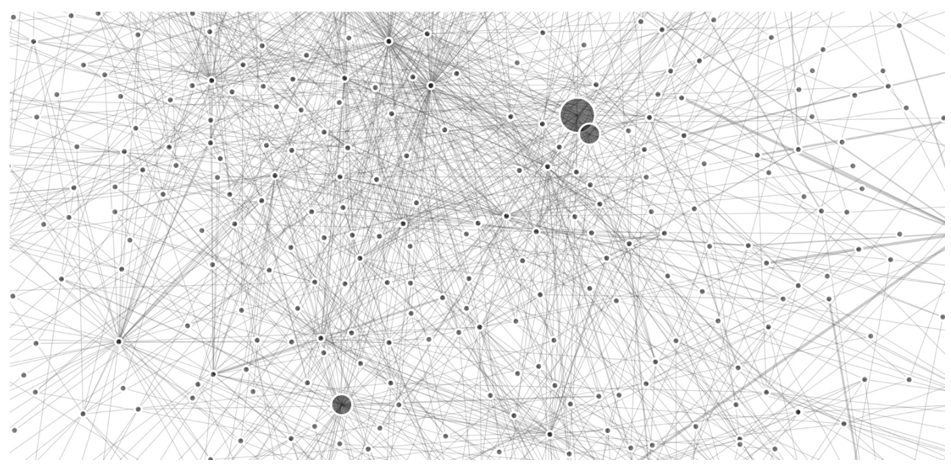 Visualization of Lightning network nodes and channels.
Source
Users can transact by opening private or public payment channels. The number of payments has roughly doubled over the last year, according to Arcane Research. At the same time, the value of the payments has increased by more than 400%, as measured in U.S. dollars.
Even Twitter has allowed its users to send Bitcoin tips to each other via Lightning. But there are also independent projects that enable tipping of Twitter posts.
There's been a lot of activity surrounding Lightning's onboarding and development. Worldwide adoption seems to be within reach.
Ethereum's (ETH, Tech/Adoption Grade "A") price also dropped below its strong $3,000 support today, correcting to $2,887. It's now trying to reclaim $3,000 again, as you can see in the ETH/USDT daily TradingView chart: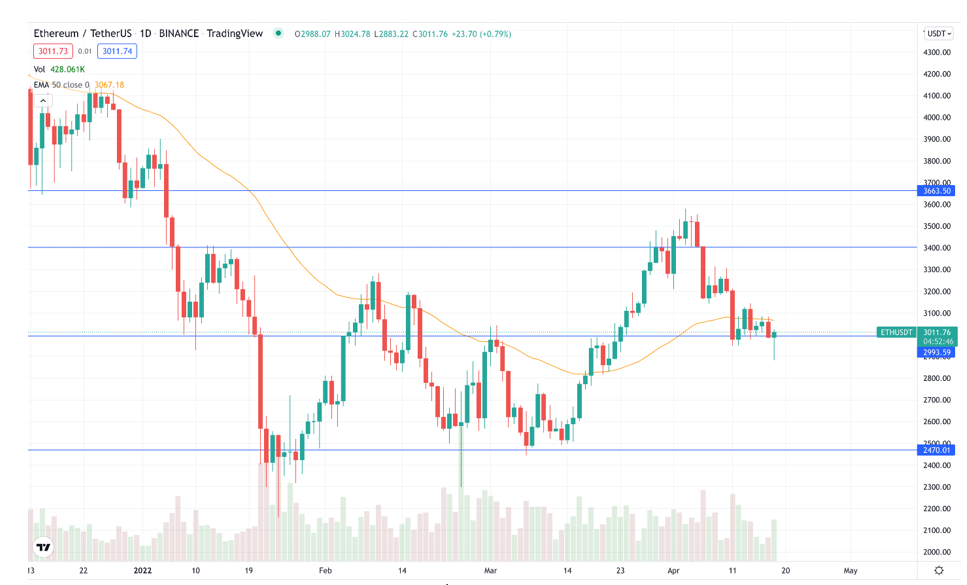 The combined crypto market has lost almost $400 billion since early April. Alternative cryptocurrencies have struggled since BTC lost support of $45,500, losing much more value in percentage terms than the market leaders.
Notable News, Notes & Tweets
What's Next
The $3,000 for ETH and $40,000 for BTC marks are being retested as resistance levels and lower highs may be set from there.
Bitcoin is still not out of the woods when it comes to lower levels. There is a possibility of hitting the $37,000-37,500 mark at the low end of its trading range. There will certainly be a lot of buy orders there, waiting.
We will see if the "end of the tax season" will bring some relief, though!
In the meantime, I suggest you look into my colleague Chris Coney's DeFi Masterclass. In it, he breaks down how you can utilize the world of decentralized finance to beat the rapidly rising inflation rate … even in a sideways-moving market like the one we're in now.
Best,
Marija Matić