Can Crypto's Bullish Boost Continue?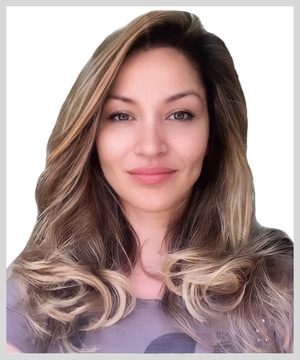 By Marija Matic
It's that time again! The latest round of inflation readings — the July Consumer Price Index report — will be released this Wednesday, which means we're preparing for volatility.
The markets — including crypto — are pumping as they shake off reports of unemployment and rate hikes. Among crypto assets, Ethereum (ETH, Tech/Adoption Grade "A") is at the top of most traders' radars as it's sitting right at its $1,800 resistance level, with $2,000 as the next target if it breaks.
Several signs of commodity prices and inflation easing should, in theory, lead to softer hike increases, starting with an expected +0.75%.
Hence the market acting optimistically. We'll have to wait and see if the market was right.
TheBTC/USDT weekly TradingView chart shows Bitcoin (BTC, Tech/Adoption Grade "A-") pumping 4.66% today after closing last week above its 200-day moving average (orange line) for the first time in two months:
On another positive note, the ETH/USDT weekly TradingView chart shows that ETH gained over 5%, hitting the weekly resistance level of $1,800 (blue line). If it closes above it, it'll become very bullish and go for $2,000:
Aside from our two market leaders, the broader crypto market is doing pretty well.
Even after its announced bankruptcy — which was sparked by the Terra (LUNA, Unrated) collapse which in turn led to a huge deleveraging event in June — Celsius'(CEL, Tech/Adoption Grade "C") tokenhas managed to rally 45% over the past week as the list of their creditors becomes known.
Following closely behind, Near (NEAR, Tech/Adoption Grade "D+") has rallied 33% in a week — the most among general-purpose Layer-1 solutions.
Additionally, Flow (FLOW, Unrated) — which represents one of the most popular networks for gaming and non-fungible token apps — has rallied the most, gaining a whopping 56% in a week.
Looking at the big picture, the total crypto market capitalization has grown 3.7% today, reaching $1.19 trillion, and beating the Nasdaq (+1.12%) and the S&P (+0.74%) indexes.
The next resistance levels for the total crypto market cap are $1.21 trillion and $1.45 trillion.
Notable News, Notes and Tweets
Cryptocurrency lending platform Hodlnaut has frozen withdrawals, deposits and token swaps after facing "difficult market conditions." Hodlnaut is the latest in a line of crypto lenders that have buckled under market pressure this year.
What's Next
After two unsuccessful attempts, Ethereum is making its third attempt at breaking through its key $1,800 resistance level. If it manages to close above it, ETH can start making its way toward $2,000. If it does, that would be a highly bullish signal.
On the other hand, BTC's resistance level of $24,500 could be broken this week if the inflation reading shows expected or lower values. With little resistance on the chart after that, there could be a targeted move to $28,800 in that case.
If Wednesday readings go as expected, we should see a continuation of this bullish momentum. In the meantime, all we can do is wait.
Best,
Marija Matić