All Eyes on BlackRock in Crypto ETF Saga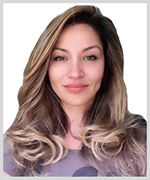 By Marija Matic
As October nears, the crypto world finds itself on the cusp of a significant development that has been anticipated for nearly a decade: the potential approval of a Bitcoin (BTC, "B+") spot ETF in the United States.
Since 2013, when the first ETF application was submitted to the Securities and Exchange Commission and subsequently rejected, the crypto community has eagerly awaited this breakthrough.
However, over the past 10 years, the SEC has consistently rejected numerous ETF proposals. Since 2021, over 30 applications have been denied.
Despite this history of rejection, there are now strong indicators that suggest a change is on the horizon.
The Significance of BlackRock Takes Center Stage
Back in June, BlackRock (BLK) made waves in the crypto world by submitting a Bitcoin ETF application.
This game-changing move was accompanied by a notable shift by BlackRock CEO Larry Fink. You may remember his 2017 characterization of Bitcoin as an "index of money laundering." These days, he's expressing favorable views about its potential.
You see, as a financial juggernaut, BlackRock boasts a staggering $9.3 trillion in assets under management.
This figure — equivalent to almost 35% of the U.S. GDP — underscores the immense influence BlackRock wields in the financial world and the significance of it entering the Bitcoin arena.
On top of that, BlackRock's history with ETF applications is remarkable, with an approval rate of nearly 100%. This exceptional success rate suggests a profound understanding of the SEC's intricate requirements.
Better yet, other prominent institutions — including Fidelity and ARK Invest — have followed suit with their own Bitcoin ETF applications under review.
Overall, their synchronized filing dates and decision deadlines suggest a promising chance of approval.
Grayscale's Legal Triumph
Amplifies ETF Prospectus
Another pivotal development in the journey toward ETF approval is Grayscale's legal victory against the SEC on Aug. 29.
This court ruling declared that the SEC was wrong to deny Grayscale's filing for a spot Bitcoin ETF. To be specific, the U.S. Court of Appeals for the District of Columbia sided with Grayscale, deeming the SEC's actions "arbitrary and capricious."
While this ruling does not guarantee automatic approval, it significantly enhances the odds of approval being granted.
Indeed, the SEC now requires ironclad justifications to deny any more ETF applications, and it's highly unlikely that it will manage to provide strong enough reasons for further rejections.
What Lies Ahead
On Sept. 1, the SEC decided to delay all ETF applications. In light of this, it's reasonable to expect that the SEC might approve multiple pending ETF filings simultaneously, given their structural similarities.
This approach aims to ensure fair competition among applicants.
Moreover, if SEC approval does materialize, it could serve as a catalyst for a substantial influx of capital into Bitcoin.
Unlike the complexities of onboarding through crypto exchanges, ETFs offer a simpler and more familiar investment route for most Americans.
As such, the institutions behind these ETF applications are well-aware of the current hurdles to enter crypto and recognize that an ETF could introduce a broader demographic to the crypto market.
Crucially, Bitcoin spot ETFs — the preferred choice of all applicants — necessitate institutions to back the ETF with real Bitcoin. This sets them apart from futures ETFs, which deal with derivatives without actual Bitcoin changing hands.
Consequently, a spot ETF buyer directly influences Bitcoin's price, marking a significant development in the crypto landscape.
Looking ahead, we can anticipate institutions such as BlackRock and Fidelity advising clients to diversify their portfolios with Bitcoin investments. Given Bitcoin's limited supply, heightened demand is likely to propel its price upward.
Even in the event of a rejection or delay, the downside risk for Bitcoin should be negligible, and it would likely continue business as usual.
However, all signs currently point to the imminent approval of a Bitcoin ETF in the U.S. — a development that could reshape the crypto landscape and potentially mark the beginning of a significant prolonged rally for digital assets.
Notable News, Notes & Tweets
The CEO of collapsed Turkish crypto exchange Thodex was sentenced to more than 11,000 years in jail for stealing $2 billion from the users of his exchange.
What's Next
In recent months, the prospects for a spot Bitcoin ETF approval have significantly improved, although this positive sentiment has yet to be reflected in the prices of Bitcoin and other major cryptocurrencies.
In fact, Bloomberg analysts now suggest a 75% chance of approval within the year, indicating a disconnect between market perception and the potential for ETFs.
The current lack of attention on Bitcoin is evident in its price, with the market seemingly underestimating the bullish impact of spot Bitcoin ETFs.
This situation will change — possibly before the year concludes — as approval will lead to a substantial influx of funds and increased buying pressure for Bitcoin.
Furthermore, Ethereum (ETH, "B") may even outperform Bitcoin in the near future. After all, it could benefit from strong momentum as it approaches the potential launch of its own futures-based ETF, with a decision expected in mid-October as well.
Best,
Marija