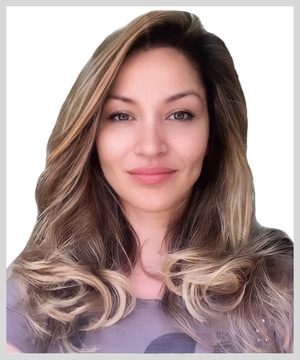 By Marija Matic
Bitcoin (BTC, Tech/Adoption Grade "A-") has shown us its beast mode in January, rallying 25% while the markets rebounded.
As U.S. inflation falls to 6.5% and crypto prices rise, people are getting more excited about what's coming in 2023. This sentiment is tangible on social networks where people are trying to predict upcoming trends.
Which sector will benefit the most? DeFi, NFTs liquid staking, Metaverse projects? No one knows for sure, but one thing we can say is that all this excitement means the bulls are back. And they won't be easily shaken off. Especially not in a pre-halving year for BTC.
The shifting mood became especially evident on Sunday, when the Fear and Greed Index reached a "neutral" area for the first time since April 2021:
This is after the index spent nine months in the "extreme fear" territory.
Being in neutral or close to neutral means the market participants are becoming more optimistic and feel the worst might be behind us.
And it's no wonder. Bitcoin, which is often looked to as the market leader, fueled optimism just by breaking $18,200 six days ago. By doing so, 13% more BTC supply went back in profit, pushing the total supply in profit to 60.5%. That percentage is now even larger.
This is a significant reversal, considering that in November and December, the percentage of supply in profit was around 43%, meaning that over half of coins were held at a loss.
The reversal has shown us that a lot of coins were accumulated between $16,500 and $18,200.
Now, Bitcoin is trading above $21,000 after breaking through strong resistance levels.
I wrote in October that Bitcoin had broken out of its massive downward trendline that started a year before. It retested this trendline (purple line) exactly on Nov. 7, 2022, during the FTX crash, as can be seen from this log chart:
Now, Bitcoin's major resistance will be the weekly 200-day moving average (blue line), which is currently at $24,626. If it manages to break above this level, it'll send an extremely bullish signal to those sitting on the sidelines.
Interestingly, the rally is led by retail traders and investors, while institutions are still watching on the sidelines.
They'll stay quiet for now, as OTC blockchain data and digital asset investment products data is showing insignificant volumes and minor inflows.
Retail, on the other hand, is basing their optimism on more than just the current data. They know that this is a pre-halving year for Bitcoin, which has so far shown bizarrely accurate cycle behavior.
On top of that, miners have stopped selling at low prices and switched on their mining machines en masse again. This has caused the difficulty of mining Bitcoin to reach a record high.
Notable News, Notes & Tweets
What's Next
BTC funding rates have hit a 14-month high, meaning traders are betting on higher prices. Hence, there's a chance to see a pullback due to this overheated bullishness.
Don't view that as a setback, though. It should be seen as a good opportunity for entries.
For example, there is an unfilled CME gap — the difference between the trading price of Bitcoin futures contracts when the market opens on Sunday, and when it closes on Friday — between $19,550 and $20,725.
That means the short-term correction might be on the books to close that gap. If BTC pauses, goes sideways and becomes stable, we will see a great altcoin rally!
Best,
Marija